Rick and Morty™ Joins Blueprint's Jackpot King
Published Date · March 2, 2021
· Last Updated · Dec. 14, 2022
·
Read Time · 2 mins
The critically acclaimed slot game, Rick and Morty Wubba Lubba Dub Dub, from the team at Blueprint Gaming has been added to the developer's Jackpot King library of games following the stellar success of the slot. 
The exhilarating and high octane slot game, which follows the titular characters' adventures, has now been integrated into the innovative, progressive jackpot system, which offers even higher levels of entertainment for players in this branded slot game. Another example of a branded slot given the Jackpot King treatment is the Goonies, also from Blueprint Gaming. 
Alongside the opportunity to obtain the Portal Gun and being awarded one of the seven impressive modifiers, every spin can now gain you entry to the Wheel King if you're able to land five Jackpot King symbols on the middle reel. You'll then have the chance to win big thanks to the main Jackpot King pot, or you'll claim either the Royal or Regal pots that offer more frequent payouts.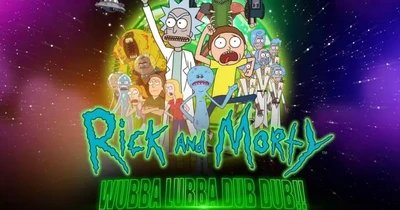 What is Ricky and Morty Wubba Lubba Dub Dub?
Ricky and Morty Wubba Lubba Dub Dub was first released in 2020 and built-in partnership with Warner Bros. Consumer Products and has grown to be one of the best-branded slots that Blueprint Gaming have produced. We reviewed the slot when it was first released, and we thought it was exciting to play, and that, combined with the big win potential and exciting cash prizes to be won throughout the gameplay, brought a big thumbs up from us. 
Read next: Ricky and Morty Wubba Lubba Dub Dub Slot Review
This was the sequel to Rick and Morty Megaways and has brought in an audience of casual slot players and fans of the TV show; the game is full of bonus rounds and modifiers that stick to the theme brilliantly and are centred around characters from the show like Pickle Rick and Mr Meeseeks. 
The Director of Key Accounts and Marketing UK at Blueprint Gaming, Jo Purvis, had this to the say on this title being added to the Jackpot King collection: "We've just made Rick and Morty™ Wubba Lubba Dub Dub even more entertaining by incorporating our Jackpot King functionality to the gameplay.
"Bringing such a popular title will only strengthen the appeal of Jackpot King and maintain its position as one of the industry's leading progressive jackpot systems."