Which State has the biggest iGaming Market?
Written by Phoebe
Published date · Aug. 23, 2022 | Last Updated · Dec. 14, 2022 | Read Time: 4 mins
iGaming is a culmination of online casino games such as video slots, table games, live casino titles, and online poker. According to reports, iGaming in the US could be worth $93 billion by 2023!
To date, six states have legalized online casino gambling. New Jersey, Pennsylvania, Michigan, Delaware, Connecticut, and West Virginia. Nevada also has a legal iGaming market; however, this only includes online poker licensing, while there is no licensing for online casinos. All seven iGaming states also offer online sports betting, but this vertical is not considered when weighing up iGaming stats.
With this in mind, we look at which state has the biggest iGaming market using recent financial figures. In fact, we give you the top 5 biggest iGaming markets in the US.
How has iGaming in the US Changed?
In 2013, the Department of Justice allowed states to legalize online gambling. This meant that states now had the power to legalize gambling at online casinos. At that point, however, federal laws still prevented states from legalizing online sports betting. That changed in 2018 when the US Supreme Court overruled the Professional and Amateur Sports Protection Act of 1992. That opened the floodgates as now, online sports betting is legal in over half the country's states.
In those states, iGaming has had a big impact on economies. Tax revenues brought in from online gambling have helped states enhance services such as education, healthcare, and welfare. The industry has also helped to create much-needed jobs in each of those states.
What are the Biggest iGaming States?
The biggest iGaming states are those that allow sports betting and online casino gambling. Those are the two largest iGaming verticals, so offering both gives those states the best of both worlds.
1. New Jersey
Currently, New Jersey has the biggest US iGaming market. In 2013, the Garden State was the first to open an online casino and has since been a trailblazer in the iGaming field. Today, the state now allows over a dozen online casinos to offer their services to residents. However, it was in 2018 when iGaming revenues rose drastically. That was mainly down to the legalization of online sports betting.
To get an understanding of how the iGaming market has grown in New Jersey, you just have to look at the numbers. In June 2018, iGaming revenues were $3.5 million. A year later, in August 2019, revenues had grown to $25 million. Then, at the start of the year in January 2022, recorded revenues were now $60 million.
2. Pennsylvania
Pennsylvania is another state that legalized online gambling in 2019. Like New Jersey, the industry has continued to grow since it was worth a staggering $1.2 billion in the 2021/2022 fiscal year. That is a 37.35% increase over the $897 million revenue reported in the previous fiscal year. Forecasts suggest that there is plenty more scope for growth in the Pennsylvanian iGaming market. Some even predict it could overtake New Jersey as the largest iGaming market in the US.
The online operator that contributes the most to that revenue is Hollywood Casino. Located at the Penn National Casino, Hollywood had an iGaming revenue of just under $500 million in 2021/2022. Other operators in the Keystone State include Rivers Casino Philadelphia and Valley Forge Casino Resort.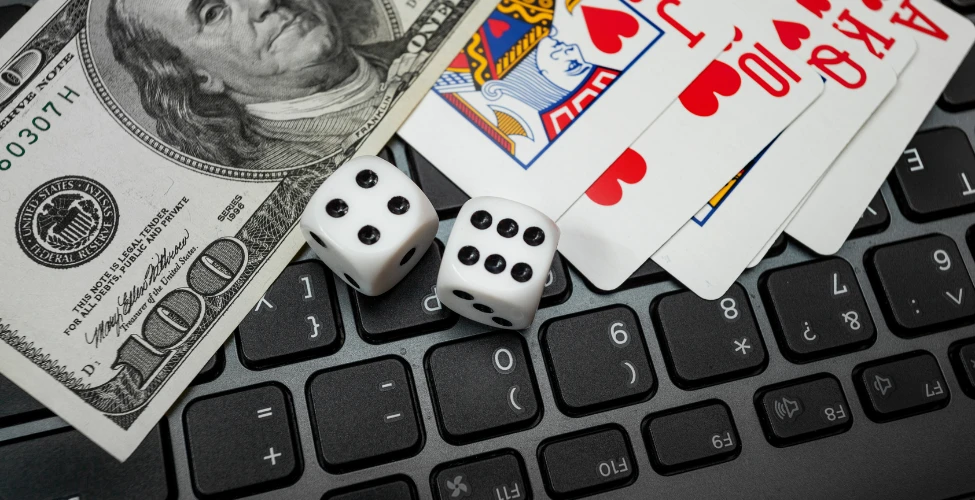 3. Michigan
The two states above also have another challenger and the Michigan iGaming industry is the fastest growing of the lot. The Great Lakes State only legalized online gambling at the start of 2021. That is after the likes of West Virginia and Delaware. Despite that, the state already has one of the biggest online gambling industries. In 2021, iGaming was worth $1.3 billion in revenue.
In the first half of 2022, the Michigan iGaming industry had already generated $757 million in revenue. For comparison's sake, New Jersey brought in $815 million in the same period. New Jersey has had an iGaming industry since 2013, so the growth in Michigan has been phenomenal.
4. West Virginia
West Virginia legalized online casinos in 2020. While the industry cannot compete with those above, mainly due to its lower population, its 2021-22 revenue was an impressive $86 million. That is nearly three times the $33.85 million from the previous fiscal year. The industry is predicted to grow further in the next fiscal year, which started on the 1st of July.
Much of this growth is thanks to the launch of additional online casinos and gaming options in the last year. For example, many online casinos have started making live casino games accessible via an interstate deal with Pennsylvania. Players can now play popular live blackjack, roulette, and baccarat games from the evolution Pennsylvania live studio.
5. Connecticut
Connecticut is the newest US iGaming market, launched in October of 2021, but it already pulls in gross gaming revenues of at least $20 million a month. It is still early days, but as more gaming options and platforms become available, increased growth is inevitable.
Like West Virginia, live casino games have only just become available. Evolution, a leading live casino provider, recently opened its Connecticut studio in July 2022. Meanwhile, there is already a handful of video slot software providers operating in the new iGaming market.
How Does the Future of iGaming in the US Look?
In short, the future looks bright for iGaming in the US. This is particularly the case for residents in states that have legalized online casino gambling. As more leading software developers gain state-by-state licensing, the selection of games will continue to become more diverse. Moreover, as more operators enter the US iGaming markets, players benefit from the healthy competition between the brands. More competition usually results in improved bonuses and promotions as casino brands compete for membership sign ups.