How to Manage Your Bankroll at a Casino
Written by Phoebe
Published date · April 19, 2022 | Last Updated · Dec. 14, 2022 | Read Time: 5 mins
The worst mistake you can make while betting is to spend money recklessly while playing at a casino. Veteran gamblers always advise proper bankroll management to beginners as it is the key to winning long-term in any form of gambling. Good bankroll management allows players to strategize and plan their next moves which is why responsible gambling is essential to success. Read on to find out how to manage your bankroll at a casino, whether online or in-person! 
What is a Bankroll?
A bankroll is the sum of money that is set aside by a gambler for use in casinos. It is the total amount of money available for cash game players to be invested in games. It is not to be confused with all the money a player has, but rather it is the money they are willing to risk in one game or one session. Bankroll management is a responsible method to abide by so a gambler does not go overboard and lose their entire life savings in one or two games. Poor bankroll management leads to losses and might place someone in a financial predicament. That is why managing bankrolls is an important practice that must be followed by every player. It also ensures that one doesn't bet with money that they can't afford.
Difference between Online Casino and In-Person Bankrolls:
Bankroll management differs slightly between online casinos and land-based establishments. The nature of online payment options and banking methods has made it far too easy to transfer funds in online casinos. It is easy to get carried away with your money in online casinos which can be detrimental. An empty bankroll from a bad streak takes one or two clicks to fill up in online casinos which allows you to get back in the game.
It is technically easier to manage bankrolls in land-based casinos since players tend to pay extra attention to the cash on hand. A player who loses all their chips will need to head back for more cash. It is around this time they get a break from the games and experience a moment of clarity to be more rational. Proper bankroll management is easier to practice in person. However, it still requires some levels of mastery and self-control to be effective.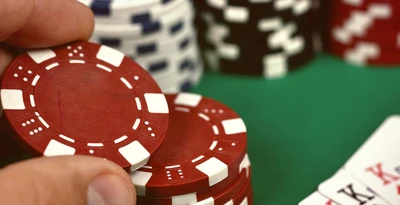 Managing your Bankroll:
Managing bankrolls requires great levels of skill, patience, and time but the end result is worth the effort. Rookies qualify as experts only when they master proper bankroll management. Not only does this allow them to use their money more carefully, but it also saves them plenty of frustration if their strategies turn into losses as you still need luck on your side. Here are some tips and tricks you should consider to manage your bankroll more effectively:
The Budget: The idea behind bankroll management is to only use the amount of money you can afford to lose at a casino. Analyse your earnings and create a set budget that you know will not put you in a difficult position financially. If you cannot afford to lose the money or you need to survive, do not gamble with this money under any circumstances.
Break Into Segments: Divide your gambling sessions into separate sessions for better management. If you happen to visit a casino then break your budgeted cash into different segments or playing sessions. By spreading your money across different sessions, you can either play until the entire bankroll of one session is emptied or until you have played for an allotted amount of time. A lot of experts choose to decide on an amount of time to play or the amount they need to win before deciding to give up playing for the day.
Set Time Limits: The longer some gamblers play the higher their losses. Casinos thrive on reeling players and keeping them playing for longer hours. But a strict time limit can help reduce the losses to a decent degree. Whenever you visit an establishment, set a timer for yourself so that you know when to stop.
Set Loss Limits: Setting a loss limit is a great way to safeguard your bankroll as you instantly stop playing any session the moment you incur a certain amount of loss. Loss limits can be set at any level or amount and must be followed through. Do not chase your losses once a limit has been set, it will only make them greater.
Play Slow: You may be highly skilled in your favourite game, but it can be a better option to play slower to protect your bankroll. Your skill level may be adequate in a poker game for example but you should still play slow and take good time in your decision making to manage your poker bankroll and reduce your losses.
Set Win Limits: Most gamblers overlook win limits which is another great way to manage bankrolls. Win limits prevent you from using your profits back to the casino after you had a good streak. Consider banking your winnings to ensure their safety.
Increase the Stakes: There are two cases when you should increase the size of your bet. Firstly, with progressive jackpot slots where you should rotate your bets every 50 spins to increase your chances of the jackpot. Secondly, during a winning streak where you have a number of wins behind you.
Low House Edge Games: House edge is the advantage the casino has over you. Each game has a house edge but their edge varies, so you should opt for the ones with a lower edge as the returns are based on strategy. Go for games with a low edge and use the best strategy to try and reduce this edge even further.
Tournaments: Playing at a tournament is ideal for protecting bankrolls while also winning big. Tournaments are free and hosted routinely. Poker for example has a lot of tournaments that you can play for a chance to win a major prize.
Final Thoughts:
To get the best return on investment in casinos, proper bankroll management is required. Your confidence level will be high and you will be able to make the best strategies if your bankroll is sufficient for multiple play sessions.
Though even a larger bankroll is not enough to secure a win if the game you chose is not the right one for you. The House edge and payback % rate should be considered when selecting a game. Know when to tap out while you are ahead and your bankroll will be safe and perhaps bigger from a lucky streak.