How to Bet on Esports?
Written by Chris
Published date · May 13, 2022 | Last Updated · July 12, 2022 | Read Time: 4 mins
What's the difference between esport betting and sports betting?
Esports betting is very similar to traditional sports betting. The main difference is that the sport itself takes place in a digital medium and the sport you bet on is one of several highly popular competitive video games. It's worth noting that while there are many things esports betting and traditional sports betting have in common, the differences are what is most likely to confuse all but the most esport-savvy. One of the major differences between esport and sports betting is the sometimes muddy legal waters surrounding it, alongside the grey-market bettings sites and 'skin' betting. This article will clear up some of the confusion, but we do strongly recommend you stick to fully legal and regulated esports betting, from trusted US sportsbooks.
What is 'skin betting' and is esports betting legal?
Historically, many esports bets have been made online using digital alternatives to currency. Specifically, many esports bettors have used in-game cosmetics, known as 'skins,' as their wager of choice. These bets largely took place on grey-market skin betting sites, surrounded by controversy, with relatively limited legal protection or regulation. Although esports gambling through these grey-market sites is still fairly popular worldwide, regulation has finally started catching up. This has resulted in some crackdowns on skin gambling and increasing safe, secure and legal alternatives for safe and secure esports bets. In the United States, Daily Fantasy Esports betting is fully legal. In contrast, regular esports betting in the USA is gradually being legalized in multiple states, including Nevada, New Jersey, Tennessee, and West Virginia. As esports betting becomes legal in more and more states, an increasing number of the top US sportsbooks are providing their customers with esports betting opportunities.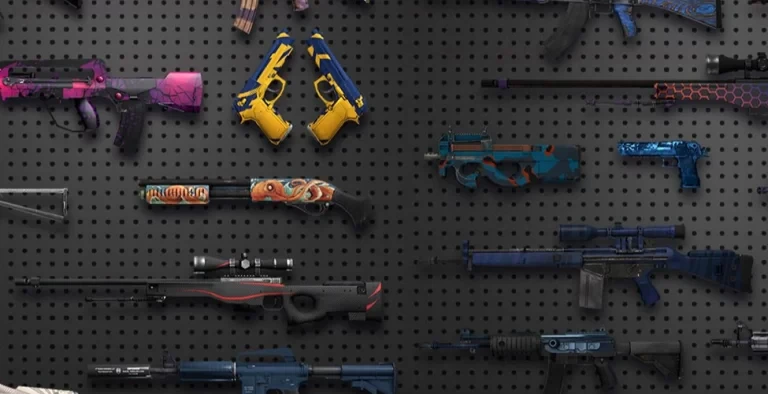 How do you place an esports bet?
Now you've had a quick history lesson, you're probably wondering how actually to place an esports bet? For the most part, exactly like regular sports. That is assuming you value a safe and secure betting experience and choose the best esports betting sites. Go to any reputable sportsbook, sign up, get registered, and do all the usual stuff. Once you've done that, you'll need to select the esports game(s) you wish to place a bet on and make your wager. Although this is likely to vary by betting platform, we expect that most of the following esports titles will be offered to you by legal sportsbooks: Dota 2, League of Legends, CS:GO, and Valorant. There's also a good chance they'll cover sports-based esports series like Fifa, Madden, and NBA 2K. Once you've picked your game, simply find a match you want to be on, choose your bet type, and make your wager!
What types of bets are there in esports?
Are esports bet types different from traditional sports? Yes and no. Esports bet types usually include all your traditional bet types like moneyline, parlays, and over/under bets. But, you'll also often find esport-specific bets available. For example, MOBAs such as League of Legends and Dota 2 can offer prop bets like 'First blood,' 'First to 10 Kills',  which team to destroy the first tower (or some other important objective). First-person shooter esports like CS:GO or Call of Duty can have their own unique bets too, usually revolving around the map, the number of rounds, or weapons used.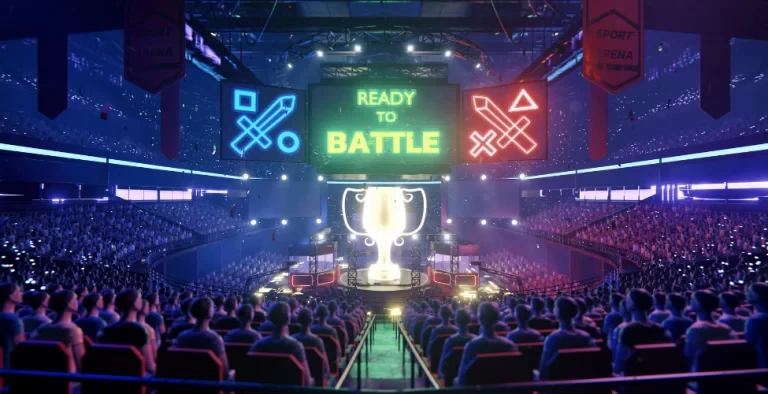 How can you improve your chances of winning esports bets?
You'll need to know and research a lot of the same stuff you might if you were betting on an NFL game. Player form, performance, speed, and skill can all be measured somewhat in esports. Although factors like injuries and weather are significantly less likely to affect esports player or team performance than in physical sports, there are several factors that are more niche to competitive gaming. These include team synergy, whether the current 'patch' suits a team, and LAN vs. remote tournament preferences. Some teams also perform significantly better or worse against specific rivals. The good news is that, if you spend the time and effort to look, almost every esports has mountains of information where you can find out trends, patterns and knowledge that can help you make smarter betting decisions. Although we will say if you've played the esport in question before, or at least watched a fair chunk of it, you'll find the mountains of digital data easier to use practically.

Esports odds for knowledgeable fans
If you consider an expert at a particular game, you may end up being able to choose favorable betting odds more than many other bettors. While this is improving and will certainly continue to do so as esports betting expands, some esports oddsmakers may have less game knowledge or understanding than you do. If that's the case for you, spending a bit of extra time comparing sportsbooks for better odds could give you a big payoff.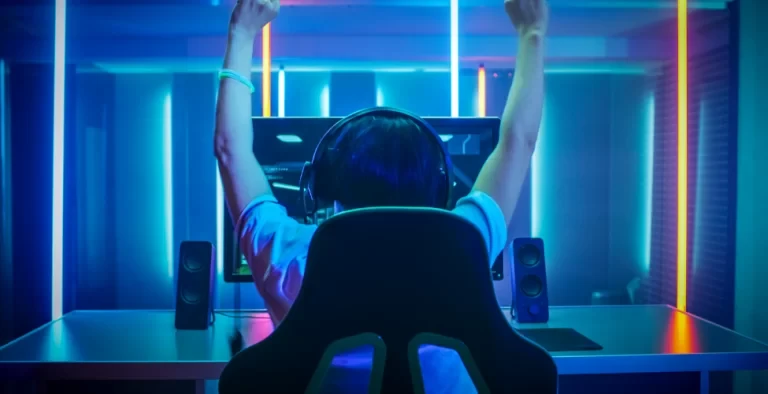 Our final advice for esports bets and some unlikely reasons to try it!
As with all betting, focus on having fun! While esports betting can be theoretically more rewarding to those with a bit of extra knowledge than its traditional-sport equivalents, the focus should always be on enjoying the betting experience. If you're an existing esports fan who hasn't bet before, you'll find betting on your favorite game a thrilling way to test your knowledge and skill. And if you're lucky, make some money too!
You don't have to be an esports expert or enthusiast to enjoy it either! If you have a friend or family member who loves esports and you've never really understood it, placing small bets together can be a great experience. Make a small opposing moneyline bet each, and you've got yourself an exciting way to find out what on earth they're playing/ watching in all their spare time. They'll surely appreciate you giving their favorite (electronic) sport a chance. And one of you will win a bit of money and bragging rights!