RTP by US State Regulation
Written by Phoebe
Published date · May 30, 2022 | Last Updated · Dec. 14, 2022 | Read Time: 4 mins
Online casino gambling is now legal in five states across the US, so millions of us now have access to online slot games, progressive jackpot slots, live dealer games, and more. Residents of Pennsylvania, New Jersey, West Virginia, Michigan, and most recently, Connecticut can now power up casino games on their computers or mobile devices while sitting at home or on the go when out and about. However, have you ever wondered who gets the fairest deal in terms of return to player (RTP) percentages? This is the percentage of players' money that is paid out over an extended period of time when playing slots and other games.
Well, each state has its own regulations, and therefore, you will get different fluctuating results depending on the state you live in. For instance, you will get a different RTP at Caesars Casino in New Jersey than you would in Michigan. This article looks at four of those states and the RTPs you can expect because of the rules put in place by the regulatory authorities. We have left Connecticut out as the state has only just legalized online casinos and there are just two to speak of right now.
Las Vegas (Nevada)
Las Vegas might not be a state to visit if you enjoy playing online slots at online casinos, as it is still not legal to do so. However, there's arguably nowhere better in the world if you prefer spending your time at land-based casinos. In fact, the city probably offers some of the best slot RTPs in the US gambling industry. If you are looking for the best profits over a period of time, then Circus Circus Casino is where you will want to go. It has an average slot RTP of 92.6% making it the highest in Las Vegas. Special mentions should go to the Luxor Hotel & Casino, Paris Casino, and Mohegan Sun, as each of these establishments also offers an average of over 91%.
New Jersey
As there is a state-regulated RTP of 83% in place in New Jersey, it might lead you to believe that you will be at the end of lower online slot RTPs than in Pennsylvania. However, New Jersey edges out the Keystone State as the average return to player percentage in the state ranges from 89% to just over 92%. Harrah's is the casino to visit if you want the best RTP slots as it usually has the highest average RTP of around 92.3%. Ocean Casino, on the other hand, has the worst with around 89.3%. The remaining Atlantic City casinos fall somewhere in between the two.
Pennsylvania
Unfortunately, if you live in the Keystone State and love playing slots, you're getting among the country's worst return to player percentages. Regulated by the Pennsylvania Gaming Control Board (PGCB), land-based casinos and partnering online casinos have to adhere to a state-mandated minimum RTP percentage of 85%. As a result, the average RTP of slot machines in Pennsylvania sits at around 89% to 91%. There is not much separating them in the casinos that offer the best return to player percentages. However, you will find the best RTPs in the state at Rivers Philadelphia, which averages 90.49%. Mount Airy Casino is next up with 90.35% while an average 90.25% RTP puts Valley Forge in third place.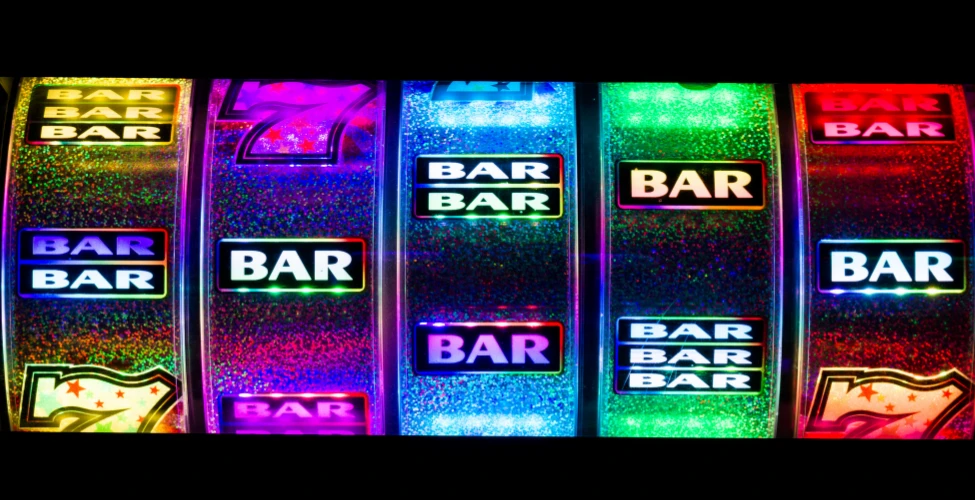 West Virginia
If you love casino gambling in West Virginia, you will not get the ample choice afforded to Las Vegas, Pennsylvania, or New Jersey residents. There is just one land-based casino and a quartet of pari-mutuel racetracks that offer slot games. However, while you only have a handful of venues to choose from, the average RTPs fall in line with what they offer in the above states. Plus, you still get to enjoy online gambling from the comfort of your own home. Laws state that the casino and the racetracks must offer RTPs of between 80% and 99.9% on their physical slot machines. However, it is clear that you should make your way to the Casino Club for the best payouts in the state, with an average of 92.5% usually recorded. That is compared to just 89.6% at the racetracks.
Michigan
As for Michigan, state regulation ensures that the 3 land-based casinos (the 23 tribal casinos do not fall under this regulation) and any partnering online casinos in the state offer slot casino games with an RTP of at least 80%. The maximum RTP allowed is 100% unless approved by the Michigan Gaming Control Board (MGCB). Those limits also apply to other games of chance, such as roulette. However, while the other states mentioned in this article publicly release the returns of their casinos, Michigan currently does not. Therefore, we cannot tell you which of the casinos offers you the best chance of success when playing slots or other types of casino games.
Conclusion
As you can see, while some states have regulations that allow lower RTPs, the averages actually recorded across each are fairly similar. In general, no matter which of the four states you live in, you should expect an average slot RTP of at least 89%. That means you should find some slots that offer RTPs in the mid-90s. Just make sure you do some research on the titles offered by your preferred online casinos. By picking slots with the lowest house edge, you stand a better chance of success over an extended period of time.