Best Taylor Swift and Travis Kelce Betting Markets
Published Date · Oct. 4, 2023
· Last Updated · Oct. 5, 2023
·
Read Time · 6 mins
The most unexpected crossover has really taken the NFL by storm over the last month, as music megastar Taylor Swift has reportedly struck up a Love Story with Kansas City Chiefs tight end Travis Kelce. The two were even seen driving off in a Getaway Car together after one game...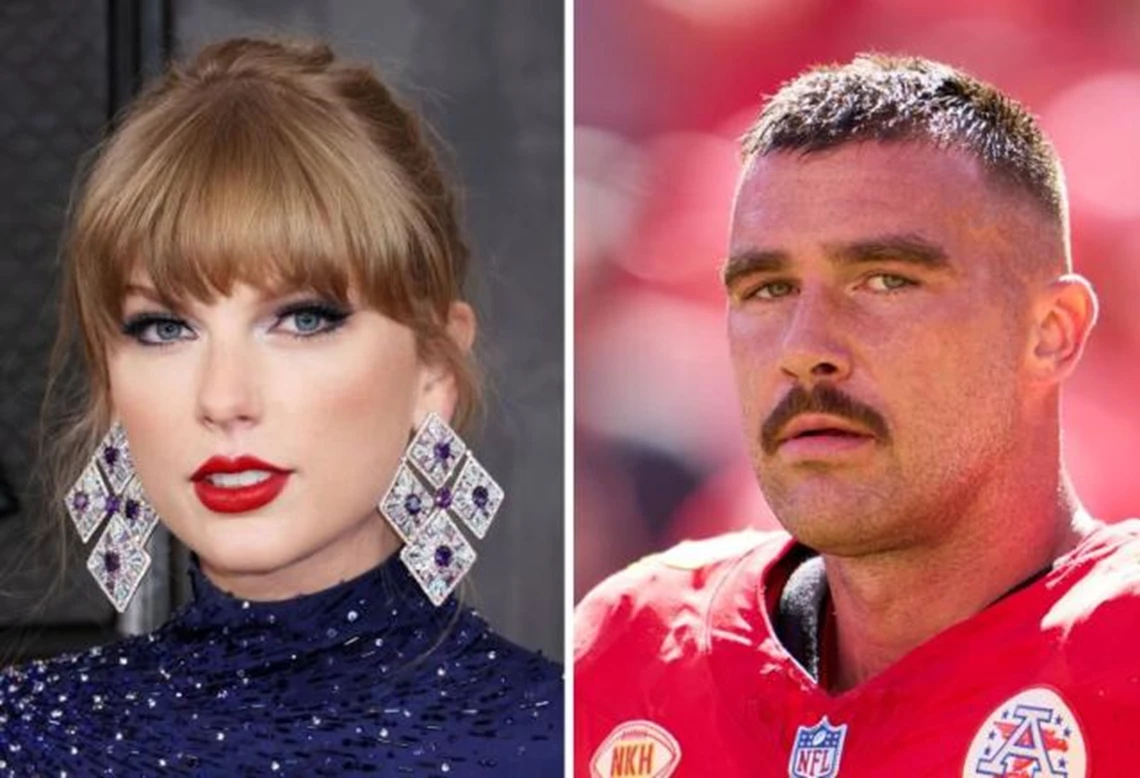 Just in case the two-time Super Bowl winner and future Hall of Famer didn't have a high enough profile, Taylor Swift has entered the conversation.
In addition to the NFL showcasing Swift more when she comes to watch games, Kelce shirt sales rising by more than 400% and Swift striking up a friendship with Kelce's mom Donna, the betting markets have also had a lot of fun with Taylor Swift entering the NFL world.
Not wanting to miss out, we wanted to take a look at some of the most interesting betting markets and odds we've found surrounding Taylor Swift and Travis Kelce.
Which Taylor Swift Song Will Be Played During The Game?
SportsBetting.AG have been offering several Taylor Swift-related prop bets given her increased appearances at NFL games. One of their more popular offerings surrounded which Swift song might be played at a stadium during the game, offering these odds prior to Chiefs vs New York Jets:
Hopefully there would be no Bad Blood between Swift and the broadcasters if they did indeed choose to use her music…
Big Sportsbooks Join the Fun
Prior to the Chiefs' controversial 23-20 victory over the New York Jets, the likes of FanDuel and DraftKings offered some very on the nose special bets for the game: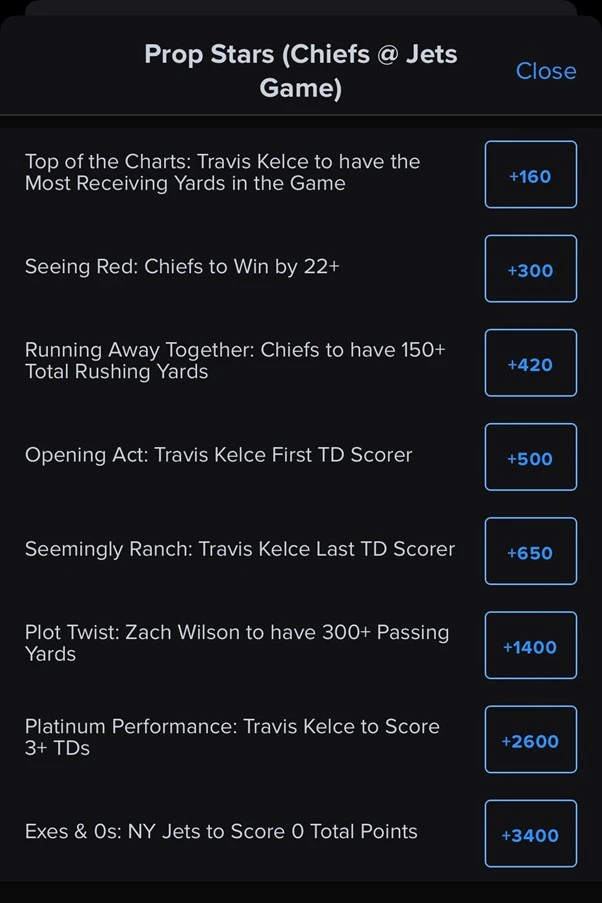 'Traylor' Relationship Betting Odds
Away from football altogether, some sportsbooks are looking far into the future for some betting odds. We know All Too Well about some of Swift's more public relationships, which oddsmakers have taken into account:
| | |
| --- | --- |
| Taylor Swift pictured attending a second Chiefs game this season | |
| Travis Kelce pictured attending Taylor Swift Concert by the end of 2024 | |
| Taylor Swift pictured attending second Chiefs game this season while sitting next to Brittany Mahomes | |
| Taylor Swift/Travis Kelce announce relationship and then separate by end of 2024 | |
| Taylor Swift to be interviewed by Kelce brothers on New Heights podcast in 2023 | |
| Taylor Swift to appear on Jackson Mahomes' TikTok in 2023 | |
| Either Swift or Kelce announce the other has cheated during their relationship by the end of 2024 | |
| Taylor Swift to release a single she confirms has been written about Kelce by the end of 2024 | |
Swift Increase In Chiefs Bets
There's a strong argument to be made that Taylor Swift's involvement has led to a major increase in bets on the Chiefs.
According to data from Tipico Sportsbook, there was a 27% increase in overall bets from week 3 to week 4 on the Chiefs. The team also experienced a 25% increase on total moneyline and spread bets from the previous week.
It wasn't just the Chiefs that saw increased exposure - there was specific attention paid to Kelce.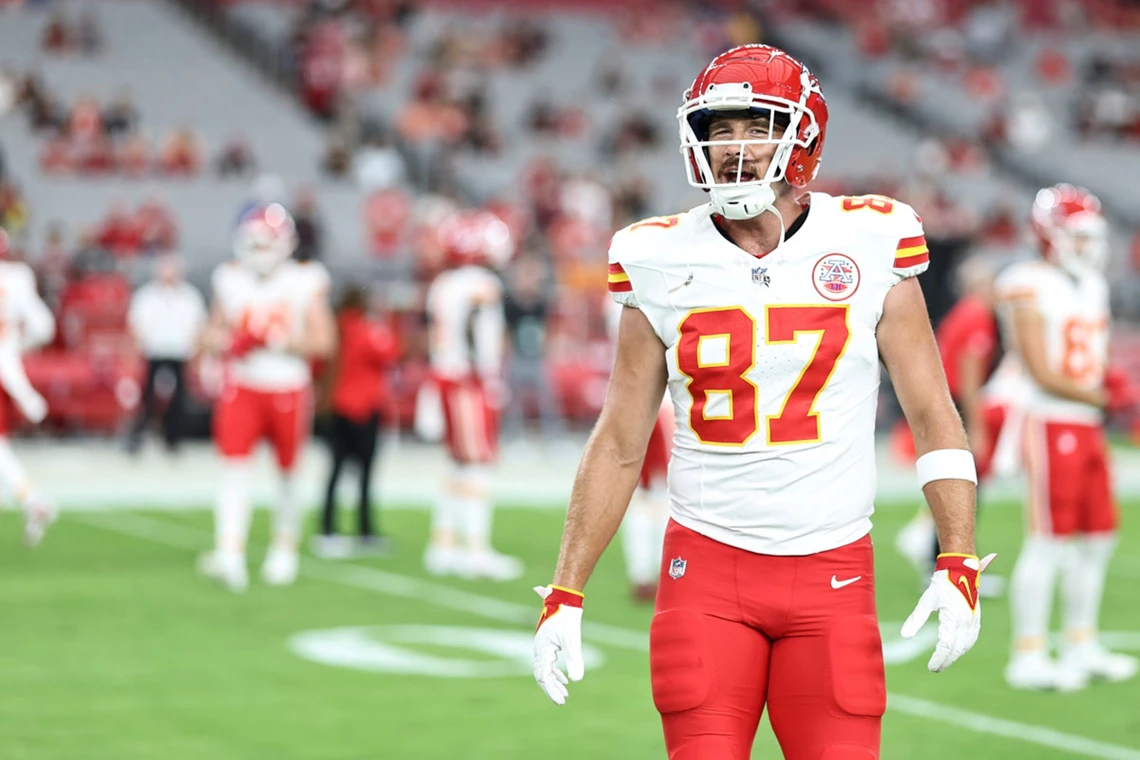 There was an 115% increase in Kelce prop bets, more than twice as many than were placed on him the week before. Furthermore, there was a 122% increase in Kelce anytime touchdown bets.
Looking Forward
Kelce and the Chiefs travel to Minnesota this weekend to take on the Vikings, and there is sure to be a lot of Swift hysteria that will dominate the build-up to the game. We can't wait to see what kind of outlandish bets sportsbooks offer while the pair continue to date.