Last Slot Standing: Fishin' Frenzy: The Big Splash vs Big Bass Hold and Spinner (Demo Play)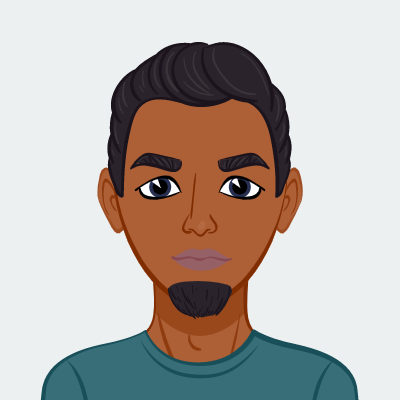 Written by Nosa
Published date · Nov. 3, 2023 |
Last Updated · Nov. 3, 2023 | Read Time: 7 mins
Come one, come all! Step right up! It's time to introduce some much-needed competitive rivalry into the world of online slots. Boxing is a sport for YouTubers now, NFL is a bit too Taylor Swifty for my liking at the moment, UFC fights happen too infrequently, and the NBA season is still warming up. In the meantime, I'm introducing the concept of Last Slot Standing!
I take two online slot games and pit them against each other over 100 demo spins to see who comes out on top. The first matchup is between two titans of the fishing slot genre, both angling to come out on top - Fishin' Frenzy: The Big Splash vs Big Bass Hold and Spinner!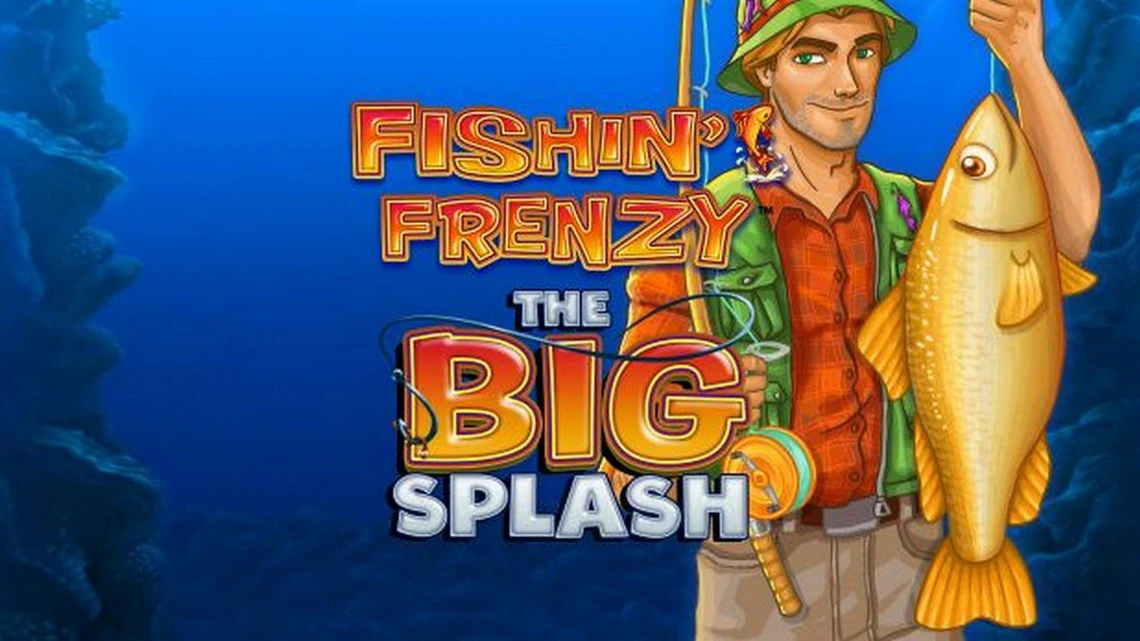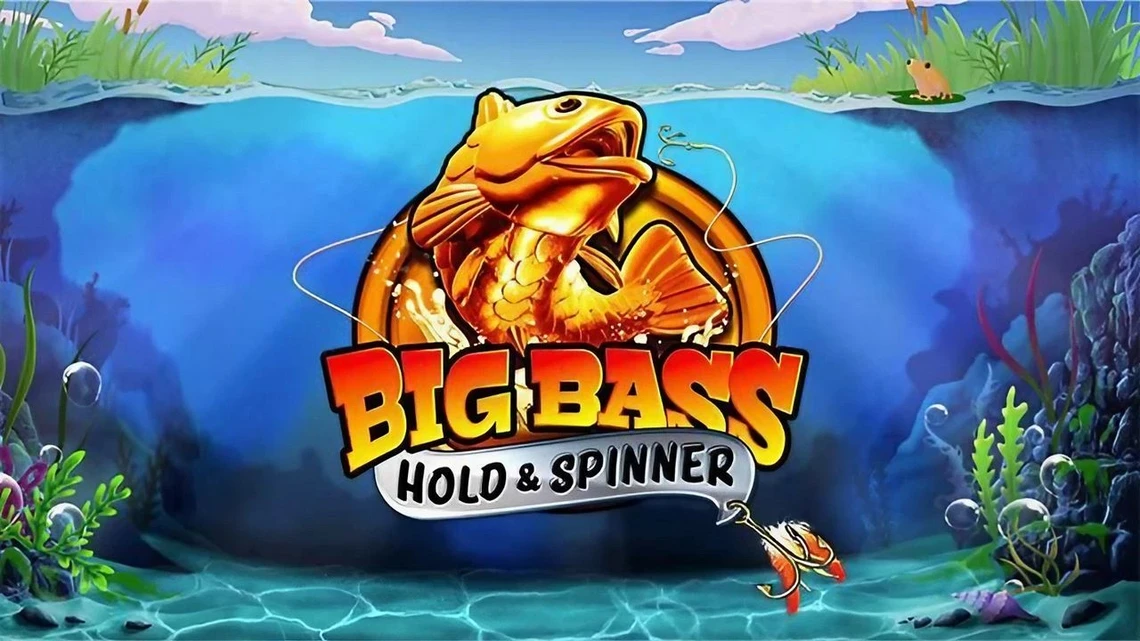 Tale of the Tape
Both slots make up just a small part of huge fishing-themed franchises. Both were also released in 2023 - Fishin' Frenzy: The Big Splash in May and Big Bass Hold and Spinner in March. Two slots with cash value Fish symbols and a collection-based Free Spins Bonus with multiple levels, let's see how both slots stack up against each other:
| | Fishin Frenzy: The Big Splash | Big Bass Hold and Spinner |
| --- | --- | --- |
| | | |
| | | |
| | | |
| | | |
| | | |
| | | |
| | | |
Rules
100 spins on each game
$10 stake per spin
The slot with the highest balance at the end of 100 spins wins
Any free spins obtained via a Free Spins Bonus don't count towards the 100 spin limit
The winning slot 'stays on', and gets to take on a new challenger
Gameplay
Fishin Frenzy: The Big Splash
Fishin' Frenzy: The Big Splash took a very long time to get out of the gates. Despite teasing a Free Spins Bonus at spin 19 with two Scatter symbols landing on the reels, the first payout wouldn't come until spin 32 - three low value royal symbols in a row converted for a $5 payout.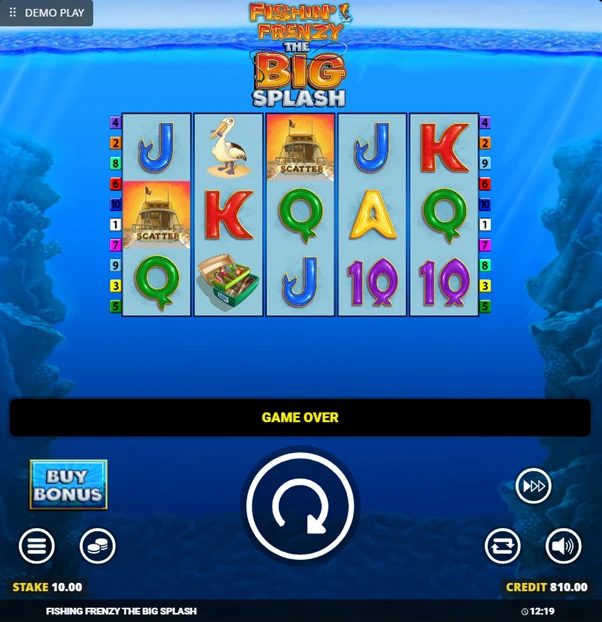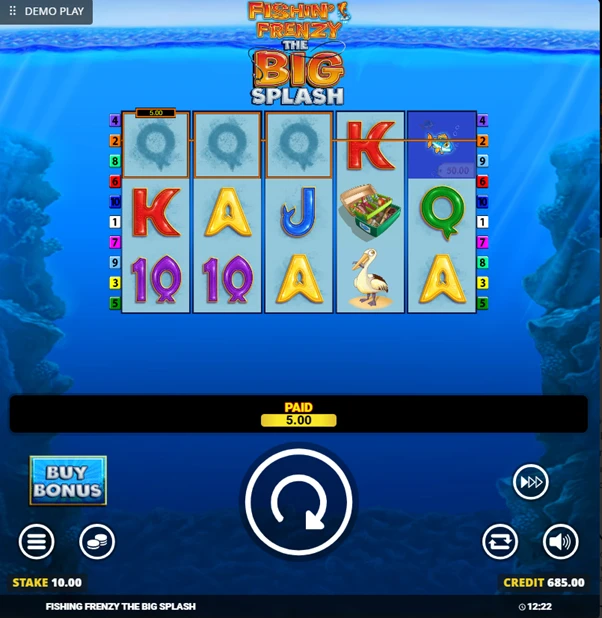 Up to the halfway point, the slot threatened to do something big, with two more free spins teases dropping before the 40th spin. Modest $10 and $5 wins would also come during this time.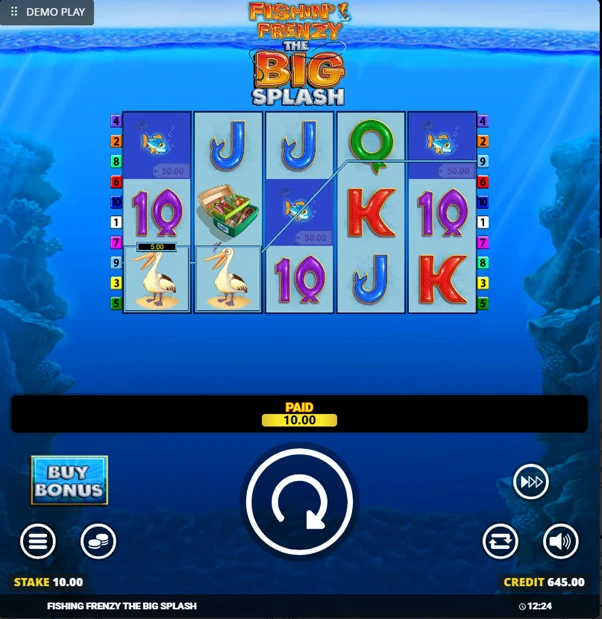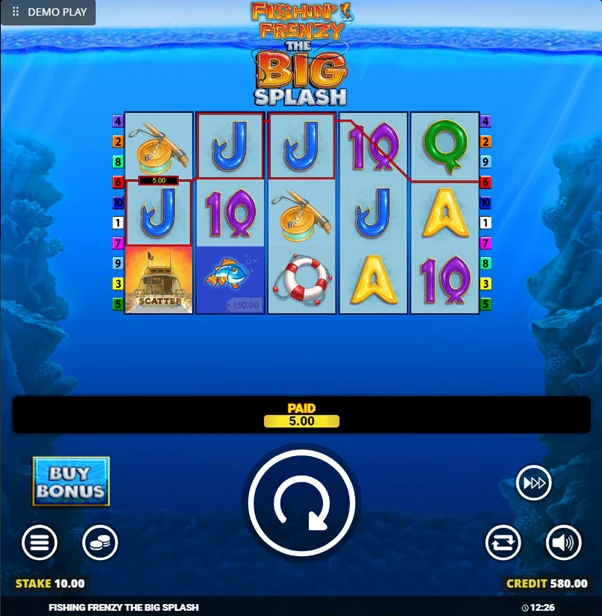 This is how the balance was looking after 50 spins: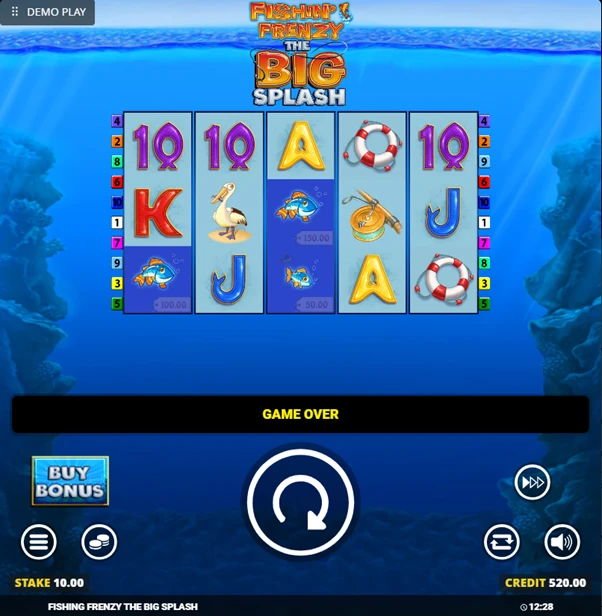 In the second half, a similar pattern emerged. Lots of small wins - $5 here, $10 there, but never anything substantial. The second largest win of the session came at spin 72 - matching fish symbols landed a $20 win.
I thought the contest would be flipped on its head in a dramatic final flurry. On the 99th spin, Fishin' Frenzy: The Big Splash had it's fifth and final free spin tease, with two Scatters landing early on.
Alas, it wasn't to be, and this is how it looked after the last spin - which is when the largest win of the session landed. More of that, and things could have looked so different.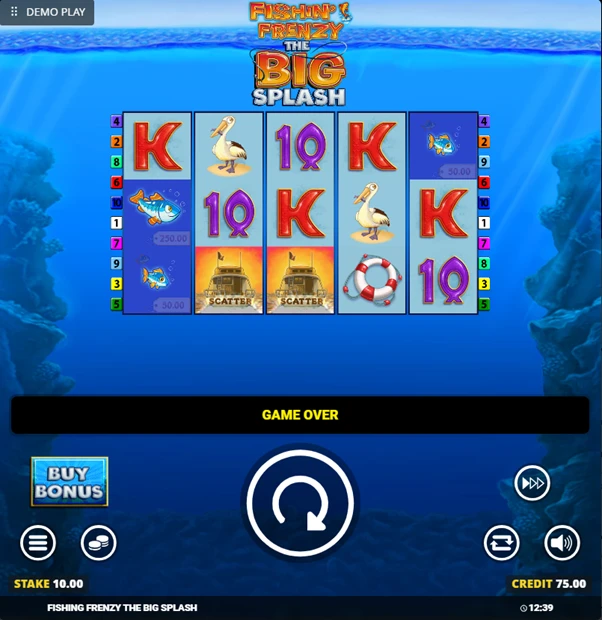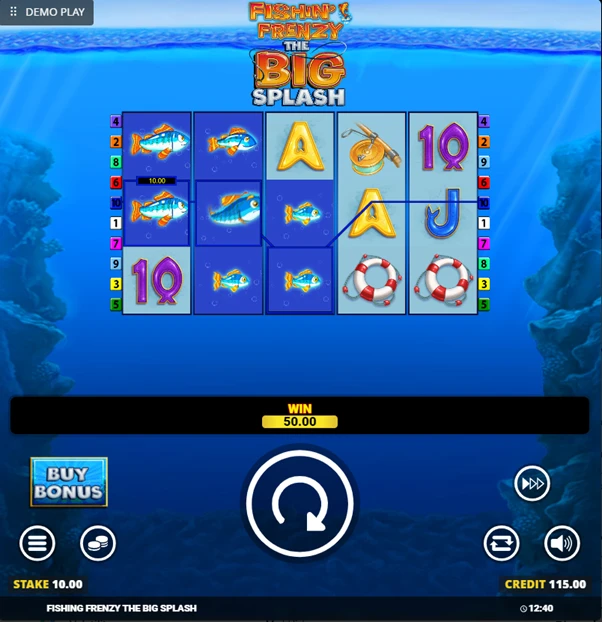 Big Bass Hold and Spinner
While Fishin' Frenzy: The Big Splash had to wait an age to land a win, Big Bass Hold and Spinner came out of the blocks like a cheetah chasing a wild gazelle. The first win of the session landed after just three spins, with matching fish symbols landing a nice $20 win.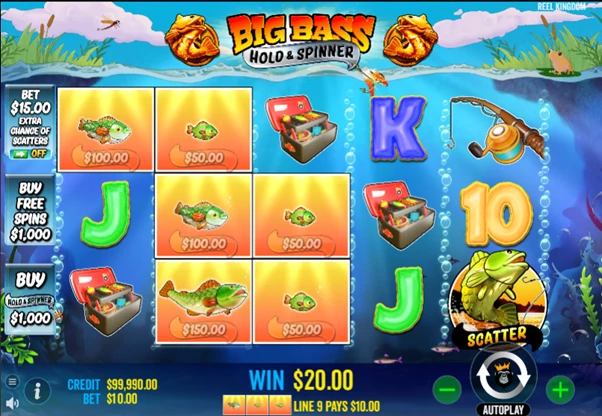 Further wins would follow at spins six, nine, 15 and 21, totalling $29. At spin 24 came a major turning point, with the slot's fish symbols landing a massive $210 win.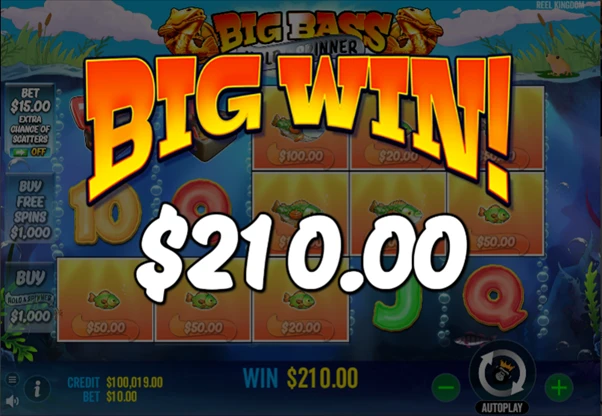 More wins came at spins 37 and 45, meaning this is how proceedings looked at the halfway point: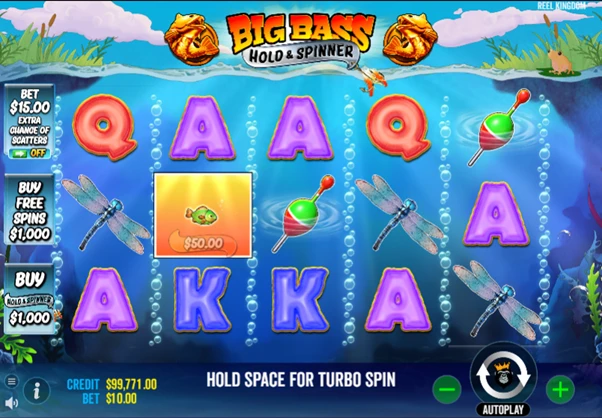 I was hoping, praying even, for something big to happen from a neutral's perspective. I'd sat through more than 150 spins and not seen a single bonus feature triggered. Then, on spin 56…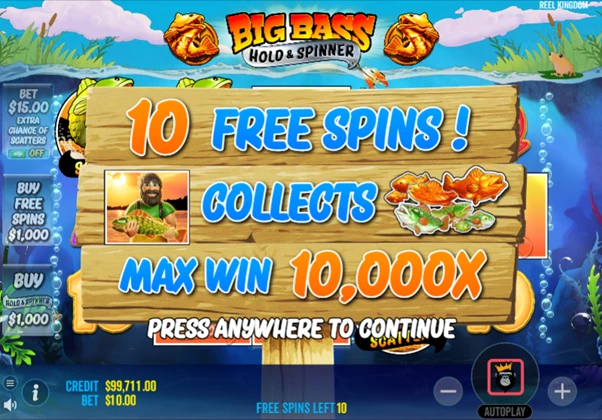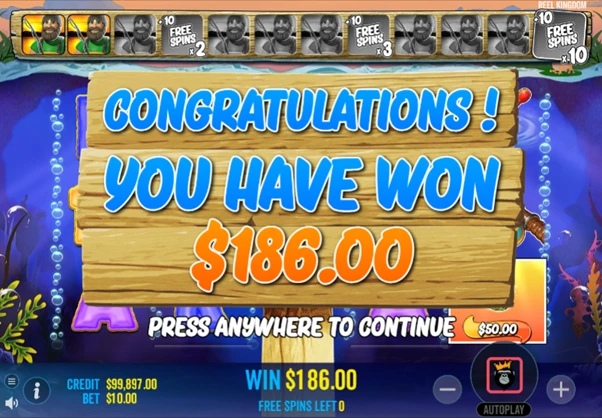 Finally! Free spins! I got the chance to see the famous Big Bass Free Spins Bonus with it's various levels and increasing multipliers - or so I thought. This round can famously go on for 30, 40, 50, even 60 spins, yet I got just 10.
Truth be told, i didn't even get close to unlocking the next round. Nonetheless, a win of $186 - 18.6x the stake - isn't to be sniffed at in these circumstances. You'd think that the Free Spins Bonus would yield the largest win of the session, but not in this case.
That was where the excitement peaked. Several small wins followed, the highest of which being $10. After 100 spins, here's how the balance looked: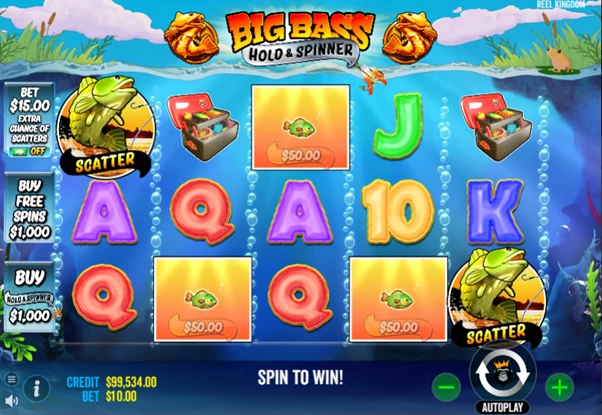 The Winner Is...
Coming out on top is Pragmatic Play's Big Bass Hold and Spinner! In truth, it wasn't even a close race in the end…
It would have been super handy for me if both demos gave you the same amount of money to bet with at the start, but I'm not that lucky.
After 100 spins, there was $115 worth of credit left for Fishin' Frenzy: The Big Splash from its original total of $1,000. Whereas Big Bass Hold and Spinner had a balance of $99,534 after 100 spins from it's starting total of $100,000. A more math-orientated way to put it is that Fishin' Frenzy: The Big Splash had 11.5% of it's balance left after 100 spins, compared to 99.5% for Big Bass Hold and Spinner.
So why was this contest so one sided? There were two major factors that swung the contest the way of Pragmatic Play. The first was the Big Win which landed early on. That $210 win gave Big Bass Hold and Spinner a major foothold in the tie, which Fishin Frenzy: The Bigger Splash's little wins would struggle to match up to.
The straw that broke the camel's back was the triggering of the Free Spins Bonus - something the Blueprint Gaming title never managed. Even though 18.6x wasn't a massive bonus win, it was still big enough to lead Big Bass Hold and Spinner to victory.
The biggest surprise for me wasn't that the margin was so lopsided; Big Bass Hold and Spinner is a high volatility slot, so it makes sense that the bigger wins came on that game. What really shocked me is that it took 32 spins - $320 - before I had any type of win on Fishin' Frenzy: The Big Splash!
Match Facts
Here's a breakdown of some of the key stats from the contest:
| | Fishin' Frenzy: The Big Splash | Big Bass Hold and Spinner |
| --- | --- | --- |
| Total Winning Combinations | | |
| Free Spins Bonuses Triggered | | |
| | | |
| | | |
| | | |
Both demos were played on CasinoRange - be sure to check it out for in-depth reviews of both slots, and the chance to play the demos for yourself!