Online Casino Loyalty Clubs & Trophies
Written by Phoebe
Published date · Sept. 7, 2021 |
Last Updated · Dec. 20, 2022 | Read Time: 3 mins
Online casinos offer plenty of exciting promotions for their new and existing players. However, some of the best standalone promotions for loyal players are loyalty points and trophies. We'll look at each in more detail and conclude whether or not they're worth it. 
Understanding Casino Loyalty Clubs
Casino loyalty clubs are primarily used to reward the most loyal players, and those who sign up for the loyalty club membership can sometimes include a fee. However, the loyalty programme is also a chance for online casinos to provide the full gambling experience, as you can often find these types of clubs in land-based casinos. 
Loyalty programmes often work with points — by making a deposit or playing their favourite game, players earn a certain amount of points. But, again, this varies depending on each casino. When players accumulate a sufficient amount of points, they are given a reward. This can vary, again, depending on the casino. Rewards include bonus spins, cash backs, physical prizes, and more. 
Most programmes will include tiers that allow players to win bigger prizes by accumulating more points. Players can choose whether they want to claim a prize from a lower tier or keep on trying to get more points.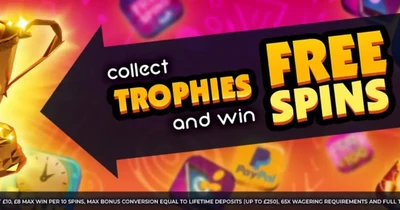 Online Casino Trophies & Challenges
Other popular promotions players can participate in are trophies and challenges. Players collect trophies by participating in the rules set by the online casino. These may require them to deposit a certain amount over time and play a variety of games — the rules completely depend on each casino. Your Favorite Casino is a perfect example of such promotions.
Similarly to a loyalty club, the players can collect a certain amount of trophies. Typically, the reward includes bonus spins that can be used on selected games. The number of spins varies depending on how many trophies the player collects. In addition, the trophies programme is often offered without an expiration date — players can collect more trophies whenever they wish. 
Challenges work similarly — the challenge can be depositing a certain amount or taking several spins on a selected game. Each challenge depends on each online casino — they may change over time or even be seasonal and have an expiry date.
Are They Worth It?
Both loyalty clubs and trophies & challenges are excellent for players looking to maximise their online casino experience and get the most out of their deposit. 
The biggest plus of loyalty clubs is bigger prizes available to the members. However, while trophies may offer smaller prizes, they're often available to all players — there's no need for a membership. 
Loyalty clubs may offer a wider variety of prizes and frequent changes to various offers and promotions within the club. Trophies & challenges often have their rules set in advance and rarely change as they act as an offer or a promotion on their own. 
While challenges may often change depending on the promotion and season, trophies tend to be a regular part of the online casino — to give the players a goal to strive for; they don't change.
All in all, both types of promotions are a fantastic way for players to enjoy an exclusive online casino experience, get bigger and better prizes and, most importantly, have fun as they play their favourite games.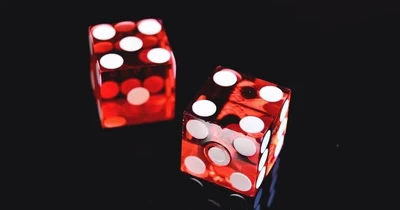 To go further you can read our guide to casino loyalty programs.