Casino Promotions for Black Friday and Cyber Monday 2019
Written by Julie
Published date · Nov. 20, 2019 | Last Updated · Dec. 14, 2022 | Read Time: 6 mins
Simply uttering the words "Black Friday" is enough to send chills down the spines of even the most composed retail workers. Why? Because Black Friday refers to the busiest shopping day of the calendar, and it traditionally comes the day after Thanksgiving in the United States. Or, for those living outside the States, it is at the end of November. 
On this day, horde of consumers gather in front of shops hours before the opening time only to grab the best deals they can find. They see it as an opportunity to get expensive products at extremely reasonable prices and get in their Christmas shopping. 
So, it is clear why Black Friday has become synonymous with busy shops and in some cases, all-out stampedes, as people go crazy trying to get their hands on their desired products. 
But, it's not just retailers who offer Black Friday deals though. Online casinos also tend to provide a range of promotional offers to celebrate this day. And, that's why in this article we're going to take a look at what online casinos offer on Black Friday and which promotions you can expect to receive.
What's the Origin of Black Friday?
Why is it called Black Friday? There are a lot of disputes over Black Friday's origins and how it has become to be the day that it is today.
Most people believe that the term 'Black Friday' was first coined back in Philadelphia, USA, back in the early 1960s. It was initially used to refer to the high levels of human and vehicular traffic that would congest the streets as people went out shopping. 
As time passed though, and shops began to place more and more sales on the day, it is believed that the term was then used to describe shops' going in the black, meaning that they were making a lot of profit.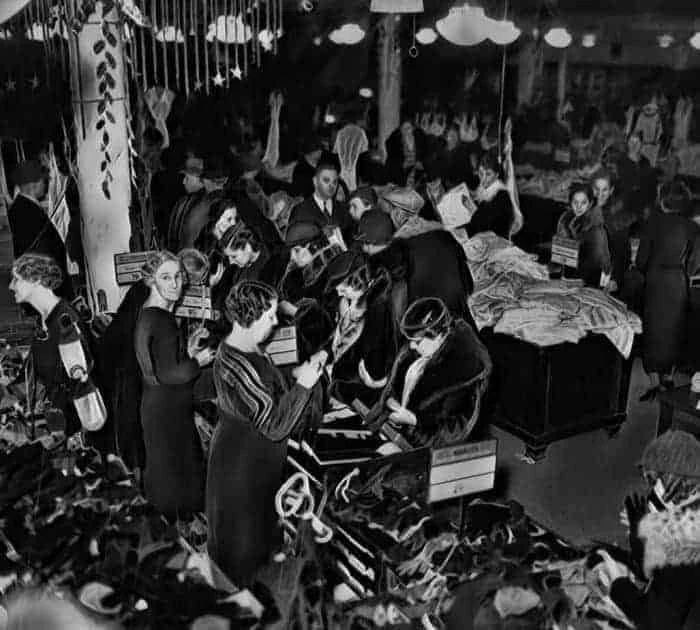 The day has increased in popularity, becoming a bigger and bigger event as the years went on. But it is in the early 21st century that things began to get extreme. In the mid-2000s shops would start to open their doors earlier and earlier, until, in 2011, some shops started opening their doors at midnight, creating wild scenes of hysteria. 
While the 'holiday' originated in the United States, it extended to the UK in 2010 and has spread like wildfire across Europe. By 2014, most Western and some Eastern parts of Europe had embraced the event. 
Black Friday has become known for its crazy scenes, with many shoppers desperate to get their hands on whatever they can before it is gone. But, retailers aren't the only ones to promote this event though; with recent technological developments, online shops have also started to get in on the act. There are only a few sectors that are not actively involved in the day's shenanigans now.
Black Friday Shopping Stories
Black Friday has a record for sending people into a frenzy, but things got out of hand at a Walmart store in Long Island in 2008.
Around 2,000 people were said to be queuing outside Walmart doors when they managed to break the barricades and storm into the shop before the opening time. Walmart staff members were unprepared to deal with the extremely chaotic situation and had to create a human chain around products to prevent people from pouncing on the shelves.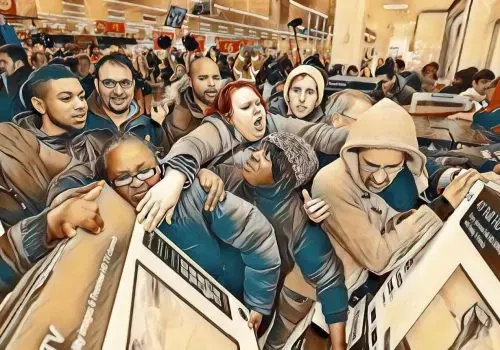 But, it doesn't end there. There are several stories of people coming up with extreme ways to fight off other shoppers. One woman in Los Angeles was once arrested for attacking other shoppers with pepper spray to prevent them from getting their hands on deals.
We can learn a valuable lesson from these stories; always wear protective clothes and glasses before visiting stores on Black Friday.
But, Black Friday deals are not just in store. You can now get many of the same deals online without having to fight anybody off to get them. And, with more and more industries joining this day, you will notice that this has expanded to include the gambling industry as well.
Black Friday Casino Offers
Black Friday is also a big day in the online gambling industry and with this day approaching, a lot of online casinos will start showing their hands when it comes to their offers in the coming few days. 
A lot of casinos tend to run offers that last for either the whole week building up to Black Friday or the long weekend between Black Friday and Cyber Monday.
Online casinos typically offer a wide range of different promotions on the day, with the most common ones being either matched bets or free spins, though, some do like to get a little bit more inventive. 
Getting hold of these offers shouldn't be too difficult, with most casinos displaying links to their offers on their home-page. Some special offers may require you to have some code or access to a loyalty program though, so be sure to read all of the terms and conditions.
Let's take a look at some Black Friday 2019 deals:
Rizk Casino
Rizk Casino's Bonus on Black Friday is worth checking out. They are currently running a 'back in black' promotion throughout the entire month of November, where they will reward players who score a 21 in blackjack with either a full hand of clubs or spades. With a hand full of spades, players will receive £30 while they will receive £15 with a hand full of clubs. Rizk Casino also has a very generous 10% money-back promotion running throughout the month. You can access these via the casino's promotion page. 
While they have yet to announce their actual Black Friday promotion for 2019, you can probably expect plenty of free spins and cash-back from the site.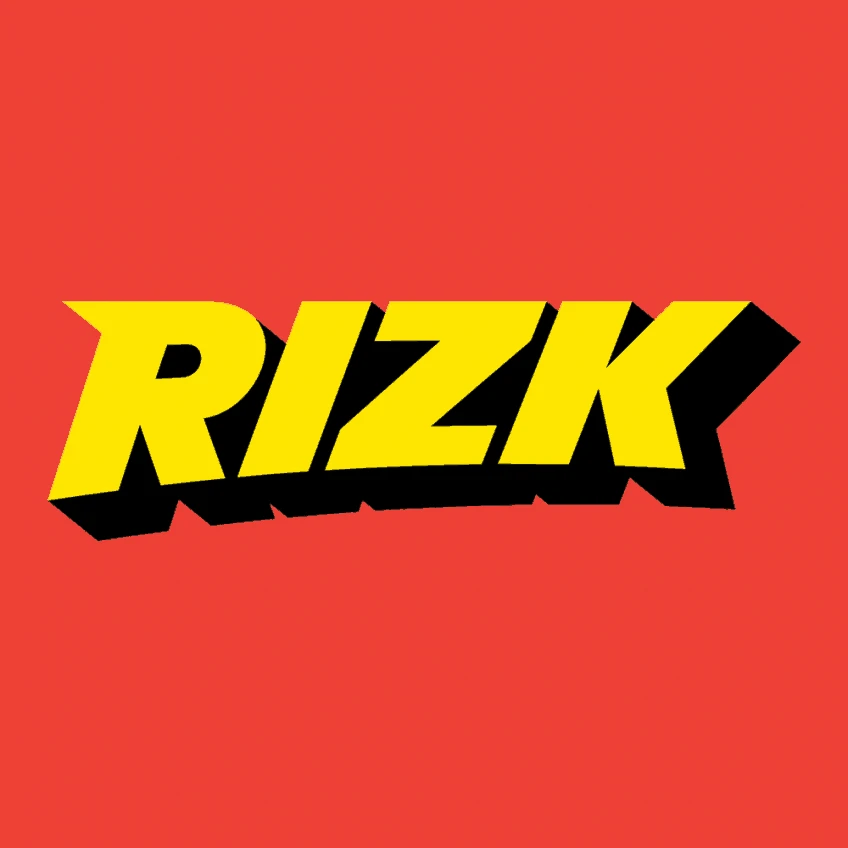 Next Casino
Next casino is another casino which has offered excellent deals on previous Black Fridays. In 2017 the casino offered players a very healthy 155 free spins bonus.
While they have not yet released a 2019's Next Casino Bonus, you should check in with them the closer we get to Black Friday.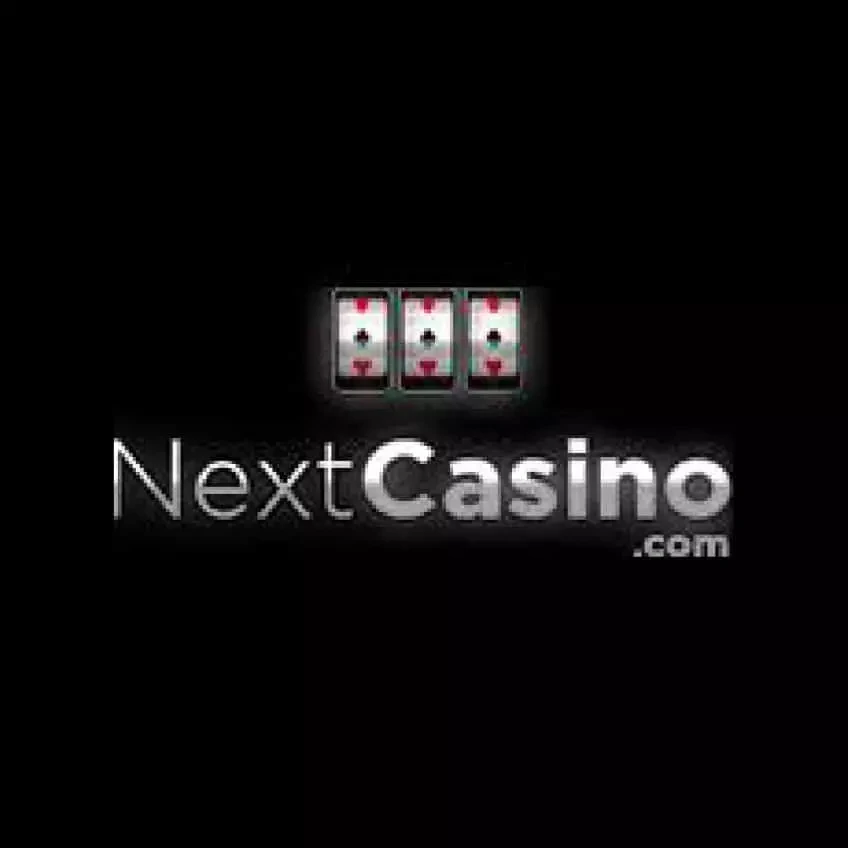 Guts Casino
Guts Casino has had excellent Black Friday offers in recent years, offering free spins for their customers, as well as a range of other promotions. This year is no exception. They have announced their offers for Black Friday 2019.
Guts Casino has announced its Black Friday 2019 promotion which can credit you up to 50 Super Spins on Rich Wild and the Tome of Madness or £100 cash prize. Hurry up because this offer is available only from 29th – 30th November 2019.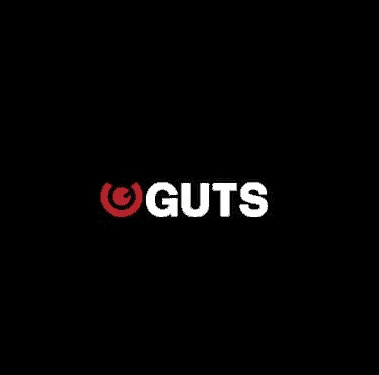 Cyber Monday
Cyber Monday refers to the Monday that follows Black Friday and is another day of busy sales, only this time they all take place online. The term was coined in 2005, and it hasn't taken long for it to become as popular as its predecessor, with sales on the day reaching into the billions. Some online retailers even extend Cyber Monday over the following week.
A lot of online casinos will have a range of different offers available on Cyber Monday, though, many of them will not reveal them until Black Friday is over. These offers will often include matched bets, free spins, and enhanced odds.
Black Friday is one of the most hectic days of the year, and if you don't approach it correctly, it can be a real headache. Thankfully, a lot of online casinos will offer pre-sale codes or bonus codes, and our advice would be to make sure you get hold of these ahead of time.
Websites do tend to slow down a little on the day due to increased traffic, so keep that in mind. But, if you can get your hands on a good code, you should be able to reap the benefits of Black Friday without leaving the comfort of your own home.