Diving Deep Into Push Gaming's Razor Returns (Interview)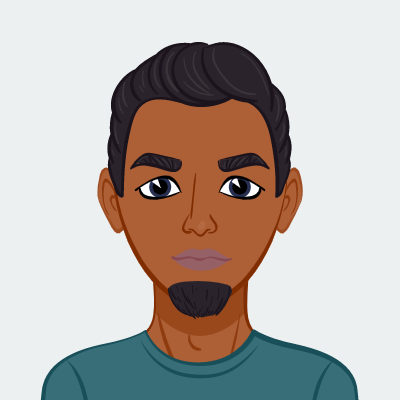 Written by Nosa
Published date · July 3, 2023 | Last Updated · July 4, 2023 | Read Time: 3 mins
One of the most hotly anticipated slot releases of the year is upon us! Razor Returns - Push Gaming's exciting sequel to the original Razor Shark slot - is set to go live on 4th July 2023.
As players eagerly await the slot's release, we spoke to the Push Gaming team to see just exactly why there's so much hype.
Razor Returns is not only one of Push Gaming's most highly anticipated releases of the year, but one of the entire industry's. What can players expect from it?
"The title isn't just a sequel - it's the culmination of years of ideation, development, player feedback and opinion along with being a true passion project for the entire team!
"Players should expect to see familiar icons making a splash with shark symbols from the original game appearing, buoyed by a mechanical makeover. They should also expect more features than the original Razor Shark and a multitude of bonus game mechanics to sink their teeth into.
"On top of that, one of the draws of Razor Returns will be the huge max win available which is the largest our titles has ever boasted. Players will be able to achieve wins up to 100,000x!"
How players trigger bonus features has changed since the original's release. Can you elaborate on this?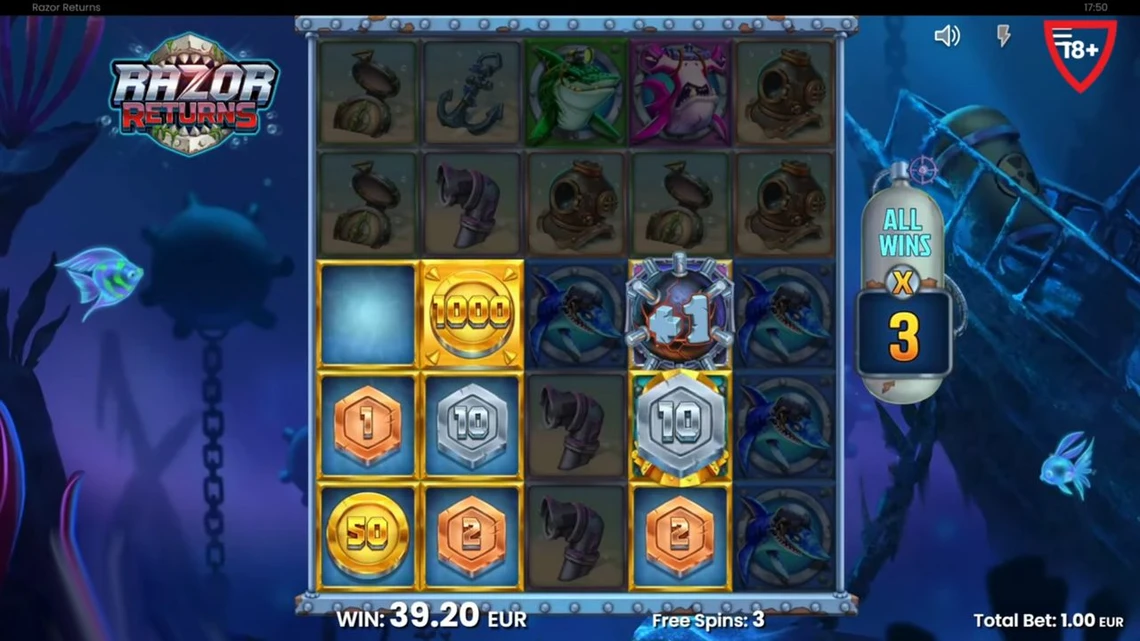 "We have included an ante bet in Razor Returns which increases the player's bet by 10% while also increasing the likelihood of triggering the free spins feature.  We have named this feature Push Bet as it is increasingly becoming a staple in many of our releases and empowers players to engage with the slot in their own way. Additionally, players can buy the bonus too, another feature evolution since the original's release.
"Players can trigger the bonus with three, four or five scatters to start or take a chance on a random amount of scatters landing. The bonus round begins with a variable starting total multiplier, separating this release from its precursor."
"Players can begin with a 1x, 5x, or 25x multiplier depending on how many scatters they landed to gain entry to the round. This multiplier can then be taken or gambled up to a huge 100x starting multiplier. On top of that, we have a standalone Razor Reveal feature that can be bought where all symbols on the game board will become golden sharks!"
Do you think Razor Returns will have the same evergreen appeal to players that the original release has had?
"Without a doubt. Players developed an affinity for Razor Shark because of its ability to blend mechanics and have them work concurrently to create big wins.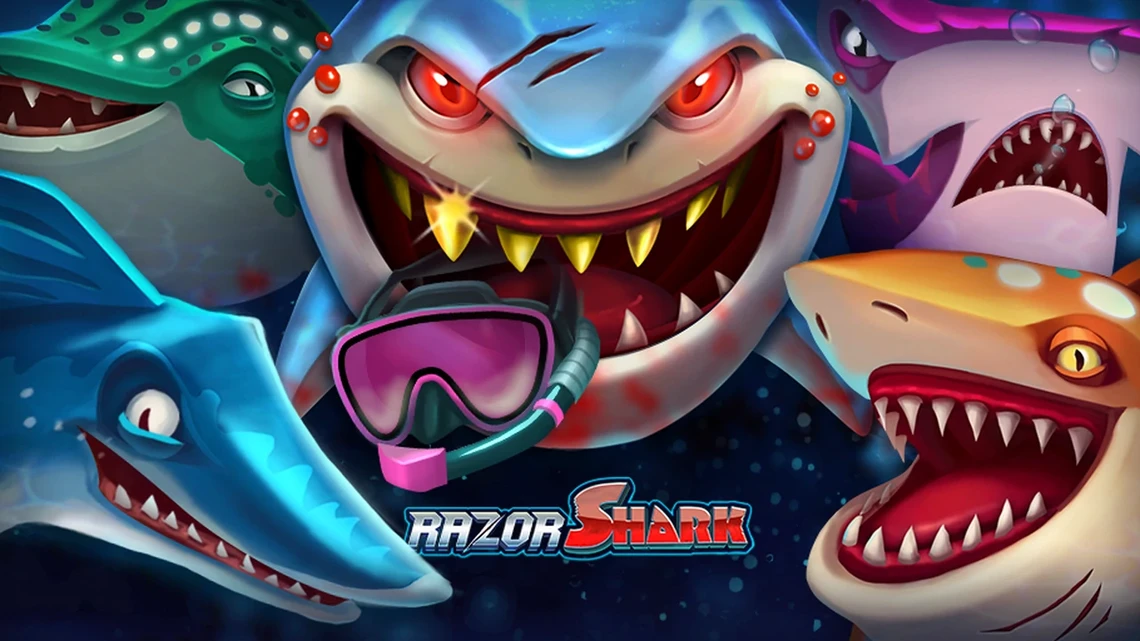 "We have taken this approach and built upon it by having even more features available for players to enjoy. The title offers a breadth of various mechanics that will keep players entertained for years after its release.
"Additionally, we have empowered players to enjoy the game in their own way. Whether that be through using the Push Bet feature, any of the various bonus buy options or the gamble mechanic, we are sure there will be numerous different playstyles depending on each player's unique approach."
Be sure to check out our Razor Returns slot review for a full breakdown of the slot!