How to Get a Free Online Casino Bonus?
Written by Phoebe
Published date · Oct. 14, 2019 | Last Updated · June 28, 2023 | Read Time: 3 mins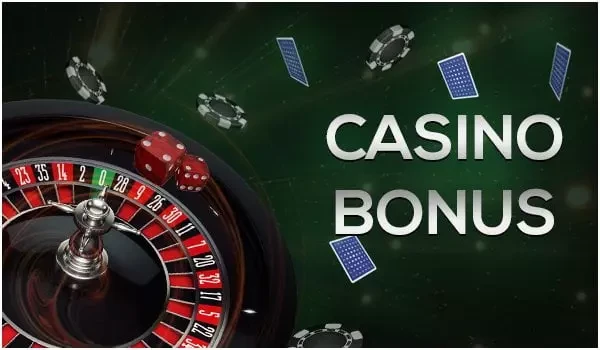 Many casinos offer free bonus money that you can earn without having to deposit a single penny into your account. You can play your favourite casino games with your bonus funds, and you might even win real money! However, there are time restrictions related to the bonus offer, that must be taken into account. So make sure to spend it before it runs out. There will also most likely be a max bonus. Read more to understand how you can get a free online casino bonus, and what you need to know before you collect it.
No Deposit Bonuses
No deposit bonuses are free funds given to players with no deposit required. Essentially, it is free money that players can use to play at casino games. Is it too good to be true? Well, we can tell you it is true, and there is a reason behind this casinos' strategy.
Free Bonus Money
Casinos give you free bonus money to play at their casino games. They hope that you will continue playing using your own real money, once you've spent the initial free bonus.
Welcome Offers
No deposit bonuses are usually offered to new casino players through welcome offers. Within welcome offers, you will receive free bonus money and often a small number of free spins to use on some, or all casino' exclusive slots at no extra cost.  Once the bonus is in your account, you'll be able to spend it and even win real money.
How to Activate a Bonus
However, to activate this bonus and get your free money without deposit, you will need to register and get a code which must be used on the casino's website.The best place to find the latest casino no deposit bonus codes is online. All you have to do is to read reviews, and you will find the online best casinos providing this type of bonus and the code that you have to use.Free no deposit bonus is a great way to try out a casino without investing any money into it. Whilst most online casinos are safe to deposit and withdraw money into, some people in the UK are sceptical over spending money online. Trying a new online experience with bonus cash can be an ideal method to trial the game before wagering money into it.
FreePlay
Some casinos also offer FreePlay. It is a special bonus that comes in the form of an e-voucher, and that you can redeem to play selected casino games for free. The e-vouchers are usually sent to casino members via email, and there's no deposit needed to use them.
Terms and Conditions
We recommend you to check the terms and conditions, on the casino welcome offer, before you claim any casino bonus. Each casino must apply T&Cs, explaining in full details the restrictions of the bonus. With most no deposit offers, for example, you should pay special attention to the wagering requirements.
A wagering requirement describes the number of times you have to play through before you can withdraw your bonus money and any winnings that come from it. The higher the wagering requirement, the more you will have to play before you can cash out. This is why you should do all the math before taking the plunge. There may also be a cap on how big your bets can be, and how much real money you can win from using the bonus.
There are plenty of free casino bonuses available to claim. Make the most of these bonuses to get some free rewards, though always remember to check the terms and conditions before playing.
What's the Catch?
Every part of a new offer will be listed in the T&Cs on the casino website. It is recommended that you read them before you start wagering or expecting anything. The jackpot is often less when the bet comes from a sign up offer. Whilst you may not be able to win as much as if you were staking cash, the bonus still offers a great reward. On occasions you will be asked to enter a code before you claim an offer. It is encouraged that you read the T&Cs so you are familiar with anything extra that may need to be done to claim a reward.
Casinos Bonus Related Tips