Crypto Casino Dos & Don'ts
Written by Phoebe
Published date · Sept. 15, 2022 |
Last Updated · Dec. 14, 2022 | Read Time: 4 mins
Digital currencies such as Bitcoin and Ethereum have spearheaded an extremely successful crypto market over the past decade or so. Operating via advanced blockchain technology, cryptos are revolutionizing traditional payment and banking methods. One of the most significant areas is online gambling sites. Crypto casinos are rapidly gaining popularity for countless reasons.
Players enjoy increased anonymity, safety, and convenience at top-rated crypto casino platforms. These sites offer various slots, poker options, and other table games while allowing Bitcoin deposits and more. Having adequate knowledge of crypto casino do's, and don'ts is crucial to making an informed decision on where to play and how to gamble. We'll help you learn the ropes below.
DO: Ensure You Play At A Reputable Crypto Casino
One of the most important ways to guarantee an enjoyable and safe crypto casino experience is by playing at a reputable site. Most online casino websites are legitimate nowadays, although there is also a steadily increasing number of illegitimate offshore platforms currently spreading.
Checking for regulated and legitimate crypto casinos is straightforward if you know how. Reading user reviews is one easy way to determine the safety of a casino. Additionally, check for the company and licensing information. You'll easily spot if something doesn't look quite right.
DON'T: Be Complacent Regarding Online Safety
Being complacent regarding your online safety at crypto casinos is dangerous. No matter how secure and safe the platform you are using is, there are several key things you mustn't forget. For example, creating a strong and unique password will safeguard your casino account. Doing so will also stop hackers from looking for ways to break into other accounts like online banking.
Actively preventing third parties from accessing sensitive personal information is crucial at online casino websites. Using crypto is a great way to do this, as payments remain anonymous.
DO: Search For The Best Bonuses
Modern crypto casinos offer various bonuses to first-time players and ongoing customers. These can vary in size and significance, so searching for the best offers before you register is vital. Common types of crypto casino bonuses include deposit match offers, free spins incentives, and no-deposit offers.
Make your decision based on casino bonus generosity and the feasibility of the terms and conditions. Some online casinos offer huge bonuses at first glance, but reading through the user agreement reveals unrealistic wagering requirements or other hurdles. Try to avoid these if possible.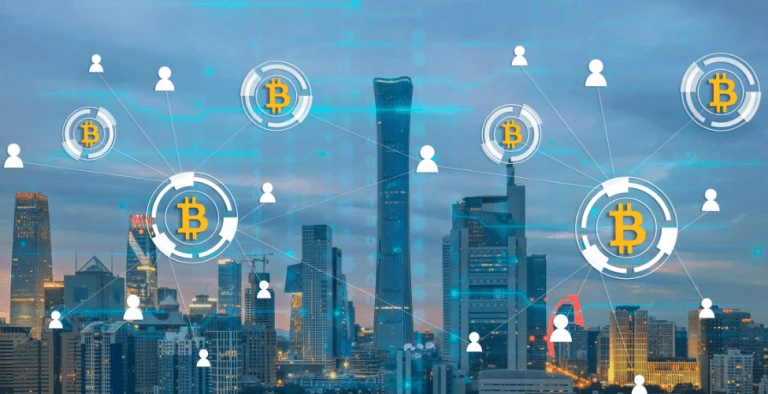 DON'T: Play On Crypto Casino Platforms Without Watertight Security Protocols
Playing at crypto casino platforms without adequate online security protocols is a surefire way to suffer from identity or financial fraud. Ensure your chosen casino has things like two-step verification. Otherwise, you risk having your sensitive information stolen by third parties.
One easy way to check the level of security offered is through the padlock on the left of your browser search bar. This signifies a valid SSL certificate, vital for keeping hackers and other online criminals at bay.
DO: Check Casino Games Availability First
Researching the casino gaming software before registering at a site is essential to boosting enjoyment and overall satisfaction. Check for a healthy array of slots, table games, and online poker options. Doing so will allow you to make an informed decision based on the games you enjoy the most.
Players prefer online slot games from respected developers like NetEnt or Big Time Gaming. While many crypto casinos offer a quality selection of the best titles, others can fall short. If you want to have the best experience right from the offset, make sure you check the casino games catalog first.
DON'T: Use Unauthorised Crypto Casinos
Part of guaranteeing your playing at a reputable crypto casino is checking for legitimate authorization. All trustworthy online casino websites have licensing and regulation from a body like the UK Gambling Commission. These regulatory bodies provide authorization, safeguarding consumers by ensuring online gambling sites subscribe to the rules.
Scroll to the bottom of most crypto casino platforms' websites to check for the regulatory bodies involved in the authorization. A lack of information regarding this is a clear red flag, so stay away if this is the case. Without authorization and regulation, you cannot be sure that a casino is trustworthy.
DO: Ensure Your Chosen Crypto Is Supported
Avoiding the nightmare scenario of registering at a crypto casino only to find that your chosen cryptocurrency isn't available is key. Fortunately, it isn't difficult to steer clear of this potentially frustrating banana skin. Head to the FAQ sections of the crypto casino in question and check the payment methods for your cryptocurrency.
Pretty much all crypto casino platforms accept big currencies like Bitcoin, but smaller ones aren't available everywhere. The available options will steadily increase as the crypto market becomes deeper entwined with online casinos. Nevertheless, online gambling sites dealing with crypto still have a way to go before they can offer deposit options encompassing the thousands of different currencies on the market nowadays.
Final Thoughts
Crypto casinos are rapidly overtaking traditional casino platforms in popularity. Gamblers enjoy the confidentiality and security of crypto payments at casinos, while the instantaneous nature of the transactions is also a huge incentive. Crypto is popular with other forms of betting, too, with online betting accounts increasingly taking digital currency deposits.
Online gambling sites are clearly in for a period of evolution, and cryptocurrencies are the perfect catalyst. Players must appreciate some key factors when choosing a platform to have the safest and most enjoyable time. As we explored above, this includes checking for a quality game selection, a list of available cryptos, and licensing. It also encompasses staying safe and responsible with your personal data. Similarly, there are several red flags to bear in mind. Avoid crypto casinos without adequate SSL certification or licensing at all costs. Gamblers should never get complacent with their online safety either, as it can have dramatic consequences.