Top 10 Reasons To Play Blackjack
Written by Phoebe
Published date · June 6, 2022 | Last Updated · Dec. 14, 2022 | Read Time: 4 mins
The origins of blackjack are still not entirely certain. However, researchers widely believe that it likely originated in French casinos around the 1700s, where it was named Vingt-et-Un which directly translates to twenty-one. It is assumed that it was based on card games like Chermin de Fer and French Ferme, which were quite favoured at that time. Today, blackjack has evolved into one of the most popular games, which millions of players enjoy all over the world. It is almost impossible to find a casino in the UK that doesn't offer at least one blackjack variation. This casino game has a house edge that favours the players while the rules and strategies are easy to comprehend. This article discusses the top ten reasons why blackjack has turned out to be such a global success.
Lowest House Edge
The house edge refers to the mathematical advantage that the house or casino has over the players. A higher house edge or house advantage means that a punter has a lower chance of winning. However, a lower house edge means that the odds are less in favour of the house, meaning that players have a far greater chance of winning. Unlike other table games, blackjack offers an exceptionally low house edge. Most blackjack variations have a house edge ranging from 0.5% to 1%. To take full advantage of the low house edge, players must utilise the correct strategy while playing.
Affordability
Blackjack is a cost-efficient game that is available for relatively low stakes. These low-minimum bets, combined with the low house advantage, allow punters to extend their bankroll so that they can play for longer and provide players with a fair chance to win back equal if not more than what they invested in the game. Moreover, players can also find online blackjack games that require a minimum bet and gamble from the comfort of their homes.
Basic Strategies
Aside from skills, a good strategy is a primary requirement in any casino game aside from games of luck. Blackjack is a beatable game, and we can accomplish that with numerous strategies that we can learn to increase our odds of winning. These techniques are straightforward and mostly focus on the cards. Card counting is the most popular and the most basic blackjack strategy that allows punters to win over the house. This strategy entails that players must memorise the decks of cards and keep a rough estimate of the remaining high and low cards.
Easy To Play
Unlike other table games, blackjack has a simple set of rules, making it ideal for everyone, especially rookies. A dealer draws two cards for a punter from a standard deck of cards. All the number cards (2-10)  score the value indicated on them; face cards are worth ten points, while aces can be treated as 1 or 11. The objective of this game is to get a higher total than the dealer without exceeding 21, which is a losing hand.
Blackjack Is A Fast-paced Game
The fast-paced gameplay of blackjack is another prominent reason that has contributed to its rise in popularity in online as well as land-based casinos. This provides more opportunities to win a blackjack game as the sessions won't be drawn out for hours. This game is especially ideal if a punter plans to gamble for long since an average game of blackjack can end within a few seconds in most cases.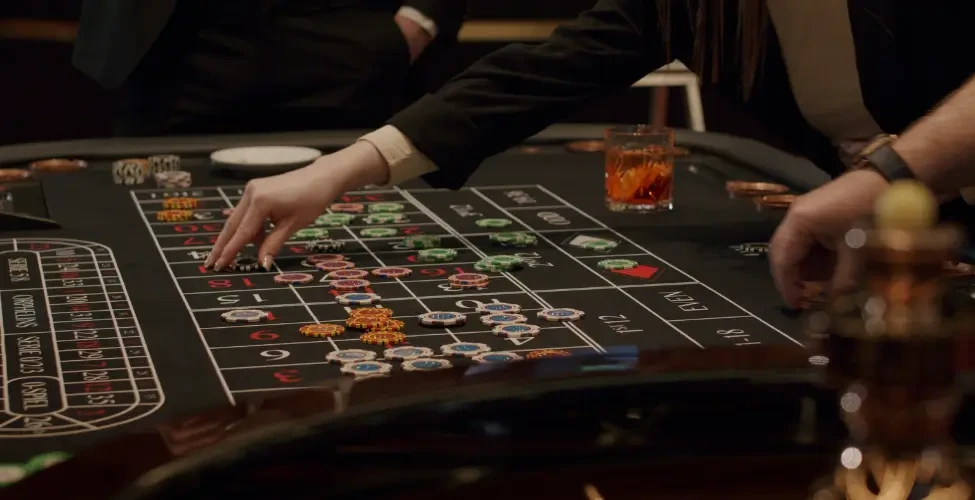 Blackjack Is A Social Game
What makes blackjack an exciting and fun game is that we can play and socialise with other players and the dealer at the blackjack table. These players often tend to be quite friendly and add to the gambling experience. Another important rule of etiquette is tipping the dealer for their service, but this is really depending on the nature of the gambling venue you are attending.
A Worldwide Game
Blackjack is a century-old game that has gained immense popularity all over the world, be it in Europe, America, Asia, Australia, etc. It is an international game, and there's hardly anyone who hasn't heard about blackjack. This means that no matter which country or continent we visit, their casinos will most definitely have a table for playing blackjack. Online casinos have also played a key role in popularising the game globally.
Universal Rules
Another appealing aspect of blackjack is that it boasts universal playability since its basic rules are static. The set of rules is consistent throughout the world regardless of the variant. Therefore players from all over the globe have a mutual understanding of blackjack. It is also ideal for those punters who tend to travel quite often.
Multiple Variants
Over the years, there have been many versions of the traditional blackjack game. Vegas Strip Blackjack, Atlantic City blackjack, and European blackjack are some of the most common blackjack variants. These options add additional fun and excitement for punters who like to play blackjack but want to try something a little different.
Easy To Understand
One of the most significant factors of blackjack is that its rules are easy to understand. An absolute beginner can apprehend them quickly and start feeling comfortable with the game after a few plays. Likewise, the rules and game strategy seem easy once the player has gained an understanding of when to hit, when to stand and split. For more details, players can also consult books, audio and video guides, or the internet, where they can take advantage of the demo version of blackjack to improve their skills.
Final Thoughts
Blackjack is undoubtedly one of the best and most popular online casino games out there. It is quite easy to understand with rules that remain static throughout the world. It has the lowest house edge in any table game, along with many strategies that punters can master easily to get an advantage over the casino. As a social game, it provides an enthralling and fun experience with friendly dealers and players as a social game. Moreover, it's a lucrative game despite being available for low minimum stakes.