Top 5 most Influential Women in the Gambling Industry
Published Date · March 8, 2022
· Last Updated · Dec. 14, 2022
·
Read Time · 4 mins
The Most Influential Women in the Interactive Gaming Industry
Introducing our list of the most powerful, influential, and remarkable women in gambling right now—the game-changers speaking up, setting the standard, and making a difference.
"Everyone thinks women should be thrilled when we get crumbs, and I want women to have the cake, the icing and the cherry on top, too."
In 1970, tennis legend Billie Jean King uttered these words as she spearheaded a campaign for equal prize money for women and men in the sport. King has championed equality and social justice throughout her career and decades following that proclamation. Her efforts have generated possibilities for both women and the LGBTQ community—and she is still going strong at the age of 76.
The iGaming industry is no different; in a male-dominated industry, women need to be powerful, tenacious, and purposeful in their pursuits for brilliance, gender equality and social justice.  These women are honoured on CasinoRange's list of  Innovative, influential, and motivating women in our industry.  A group of women who are making an impact by showing up, speaking out, and raising the bar
Denise Coates, CEO of Bet365
Founded Bet365, one of the world's largest online gaming enterprises, Coates is a self-made billionaire. It's hard to believe that Bet365 is barely a decade old and already facilitates wagers over $65 billion annually. Her pay rose from £277 million to £463 million last year, making her the highest-paid CEO in the United Kingdom.
Coates attended Sheffield University, where she received a first-class degree in econometrics – the application of statistical methods to economic data – and received training as an accountant before starting her professional career as a cashier in her father's betting shops in the 1980s.
The family firm was sold to Coral when she was 22 years old. After noticing the rising popularity of gambling websites, she decided to take a chance on her own in the year 2000 and founded the website Bet365.com. Bet365.com has the best odds across a wide range of markets, according to OLBG's rigorous assessment system.
Much of Coates' success may be attributed to her extensive experience in the gambling industry, which she has been involved in since she was a child. Because of this that Bet365 was the first to utilize mobile technology, allowing gamers to place bets on sporting events from anywhere in the world. Coates, who received a CBE in 2012 for "Services to the community and business," is one of the industry's most influential figures today.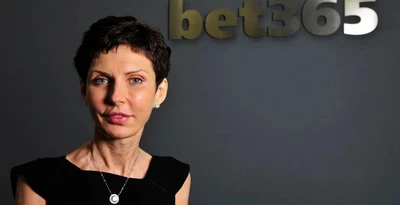 Maarja Pärt – CEO YOLO Group
It's impressive enough for a woman to make a name for herself in a single male-dominated profession. Still, the fact that she does so in three – gaming, cryptocurrencies, and fintech – demonstrates Maarja Pärt's versatility.
Her career has been built on a steadfast refusal to budge from her firm convictions, which anchor her boldness and ambition. In barely over a decade, she's gone from a six-person team in 2010 to the head of one of the gaming industries leading brands.
In addition to working hard to advance to the top of the organization — during a global epidemic, no less – Pärt is committed to creating a diverse workplace where all employees have equal opportunity.
Having a strong network of women to work with, such as Yolo COO Anita Brinke, interim COO Katrin Puusepp, and Christine Lewis, CEO of Yolo Ventures' B2B arm, motivates to push even harder.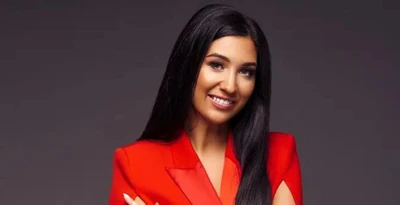 Elena Barber – CMO, Kindred Group.
Unibet, Maria Casino, and 32Red are just a few of the well-known casino brands owned by Kindred Group. Elena Barber was recently appointed as the company's chief marketing officer.
Barber has been with Kindred Group since 2010, but she has worked her way up the ranks to control how the firm promotes its products and services.
Barber has previously served as the company's Central Brand Marketing Director and the Kindred worldwide affiliate manager before assuming this position. This demonstrates unequivocally that plenty of women are prepared to fight their way to the top.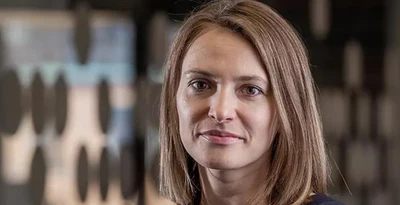 Paris Smith – CEO, Pinnacle
Paris Smith began her gambling career in 1995 as a bettor at WWTS, an offshore sports betting organization acquired by Betcorp Ltd. After working her way up the corporate ladder to become COO, she assumed the same post at Curacao-based Pinnacle in 2006.
Pinnacle (previously known as Pinnacle Sports) was founded in 1998 and has been providing bettors with a different option to other bookies since then. Because they don't utilize any gimmicks, they can give their customers better odds and higher betting limits on every market they offer.
To reward Smith for her efforts to change the company's strategy toward Asia and Europe, Pinnacle promoted her from vice-president to CEO in 2008. Pinnacle continues to thrive under her direction nearly a decade after taking it. In 2017, the operator launched a redesigned eSports portal to demonstrate its commitment to data-driven innovation.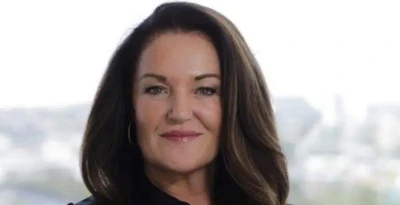 Britt Boeskov – CXO, Kindred Group
Britt Boeskov began her career with Kindred Group (formerly Unibet) in 2005 as a Management Trainee. Britt is now the Chief Experience Officer (CXO), a new post she began in 2019.
Boeskov joined Kindred in 2005 as one of Unibet Group's initial management trainees and has since become an essential member of the company's senior leadership team.
In a social media post, Boeskov reminisced on the dramatic changes she had seen at Kindred during her time there, from a 'Scandinavian challenger bookmaker' to one of the world's most valuable gaming companies today.