What is a Casino Welcome Bonus?
Written by Phoebe
Published date · June 29, 2022 | Last Updated · June 28, 2023 | Read Time: 5 mins
Online casinos today have made the betting experience a lot more convenient, compared to a traditional brick-and-mortar casino. You can bet and make money online from the very comfort of your home without having to go to the effort of leaving the house, or even on the go! iGaming has also blessed avid gamblers with welcome bonuses they can take advantage of and win money. Casino welcome bonuses are designed by online casinos to draw in new players and introduce them to their platforms. In this article, we talk about casino welcome bonuses, their main types, and how they work. You can also find out how to get the best out of such bonuses.
How do Casino Welcome Bonuses Work?
Casinos offer welcome bonuses to give new players a head start on their platforms. Newcomers can either use such offers to try their luck at games or boost their bankrolls. These offers encourage new players to complete their sign up processes at casinos.
What are the Different Types of Welcome Bonuses?
Welcome bonuses come in different types, but you will find three main types of bonuses: deposit bonuses, no deposit bonuses, and free spins (for online slots). Following are the bonuses in detail:
Deposit Match Bonus: This particular bonus gives players back a certain percentage of what they deposited as chips they can use for betting. If an online casino offers a match on your deposit, it is going to refund you a part of your deposit, provided it is under a certain limit. As for the percentage, if you obtain a deposit match bonus of 100% and deposit £50, you will receive double the cash in return. It is important to note that this bonus money will have to be wagered a number of times before you can actually withdraw the money. We will explain this later.
No Deposit Bonus : This is different from your usual deposit bonus. In this type of bonus, the casino rewards new customers simply for joining with no deposits needed. This bonus allows you to try a certain game before you use your money. To take advantage of such a bonus, use it on games with attainable wagering options and a low house edge. These bonuses offer the quickest returns.
Free Spins: This bonus targets avid slots players. It lets them play ten or more times on slots games (real money) without paying extra. With this, you can earn chips or funds without having to use your money for participation. This offer works best if you have a smaller budget or want to try out a particular slot game. You can take advantage of this by choosing a title and learning what is necessary for winning.
Make Your Own Bonus: This type of bonus is harder to find since it is not as popular. Even though this requires a minimum deposit, this bonus is not dependent on the deposit amount. Through this, the casino will offer you credit and let you play with it for a certain period. You can keep your winnings in the form of a welcome bonus. If you do not win anything, many casinos offer consolation rewards.
Mobile Casino Welcome Bonus: Some casinos have mobile-based bonuses to encourage new customers to sign up on their mobile devices. This bonus is best for players who are constantly on the go.
Staggered Cash Match Bonus: When a player claims this offer, the bonus cash will have a high-value potential and playing time. You will have to complete your sign up process before making the first deposit. That will also activate this welcome bonus. The website will then ask you to follow some set requirements. The casino will then proceed to match every qualifying deposit amount with the same amount. The bigger your deposit amount is, the higher the match percentage will be. This offer is also time-sensitive and often occurs in "phases".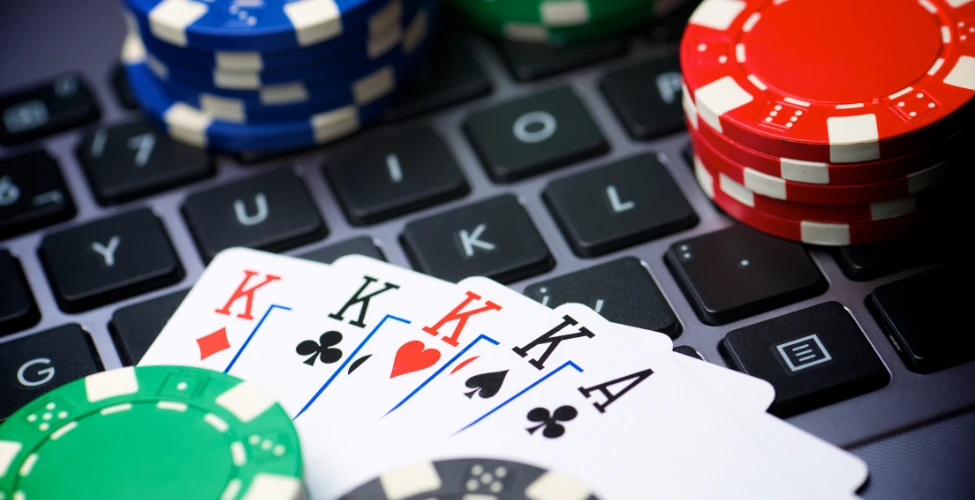 Is it Possible to Withdraw A Casino Welcome Bonus?
While it is possible, welcome bonuses are often tricky to withdraw. Bonuses can either be cashable or non-cashable. With cashable bonuses, players can withdraw their winnings after either meeting the set wagering requirements or making an initial deposit. With non-cashable bonuses allow you to use the funds for casino games but only withdraw the winnings. Some bonuses, on the other hand, do not require any deposits. Nearly all platforms allow players to use their casino welcome bonuses once. Note that sometimes a smaller bonus may offer a better value compared to a seemingly large one. This is because large bonuses often have difficult terms and conditions you must meet before you can withdraw from them. If you try to use multiple accounts to use an offer several times, you will be booted from the website.
How Do I claim my Welcome Bonus?
To claim a welcome bonus, you simply have to sign up at the casino offering it (these incentives come as bonus codes, too). Then you fill in your credentials to create your account. Use the bonus on any game or games stated by the casino. If you are working with a deposit casino, you will have to deposit a certain amount to get your bonus working. If you are using a no deposit bonus, you will not have to deposit any amount. However, no deposit bonuses come with certain conditions, such as wagering requirements. To cash out your winnings without hassle, always be sure to check the terms and conditions with the bonus. Keep in mind that welcome bonuses also have expiry dates.
Wagering Requirements
Most welcome bonuses come with wagering requirements. These are the number of times you have to match the value of the offer before you can withdraw its winnings. A wagering requirement is denoted as "x" the wagering amount of the offer. If the requirement for a £20 bonus tells you to match it five times, it would be shown as a 5x bonus. Meaning that you would have to wager £100 before you can withdraw any winnings.
Although welcome bonuses are certainly an effective way for casinos to draw in new players, it is not one-sided. Players get to keep their end of the bargain as well. Once you find out what welcome bonus suits your requirements the most, you can make the most out of your online gaming experience.