Sports People Who Placed Morals Above Money
Written by Phoebe
Published date · Nov. 23, 2022 | Last Updated · Dec. 14, 2022 | Read Time: 4 mins
Professional athletes have the potential to make millions over the course of their careers. Not only do some of these athletes secure big contracts from the teams they play for, but they're also capable of signing big endorsement deals with major brands.
It's hard to say no to generational wealth, even if you already live comfortably. However, not every athlete has the same set of morals and ethics. There have been many professional athletes who have opted to put their morals above money and turned down opportunities based on personal ethics. Here are some of the most famous examples.
Colin Kaepernick
Colin Kaepernick was a quarterback for the San Francisco 49ers and was tipped to do big things in the NFL after steering his team to the Super Bowl in 2013. However, just three years later, he was embroiled in controversy as he staged a peaceful protest during the national anthem before a game.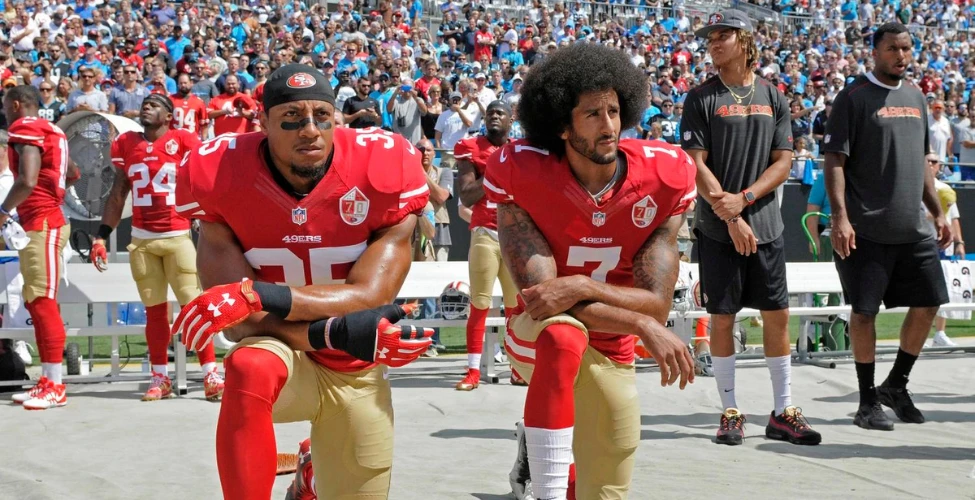 Kaepernick opted to take a knee out of respect to the national anthem while also protesting against the treatment of minorities at the hands of the police force across America. Since then, he has inspired a wave of other athletes to do the same and has repeatedly spoken out against racial injustices.
Naturally, Kaepernick's actions split opinions throughout the country and led to him being voted the most disliked NFL player. Despite this, his jersey became a top seller in the league.
Just a year later, he opted out of his contract with the 49ers and hasn't played since, with his actions coming at the expense of his career.
Pat Tillman
Pat Tillman was a rising star in the NFL in 2001, playing for the Arizona Cardinals after a successful college career. However, he gave all that up after he witnessed the attack on the World Trade Center on September 11, joining the army to defend his country.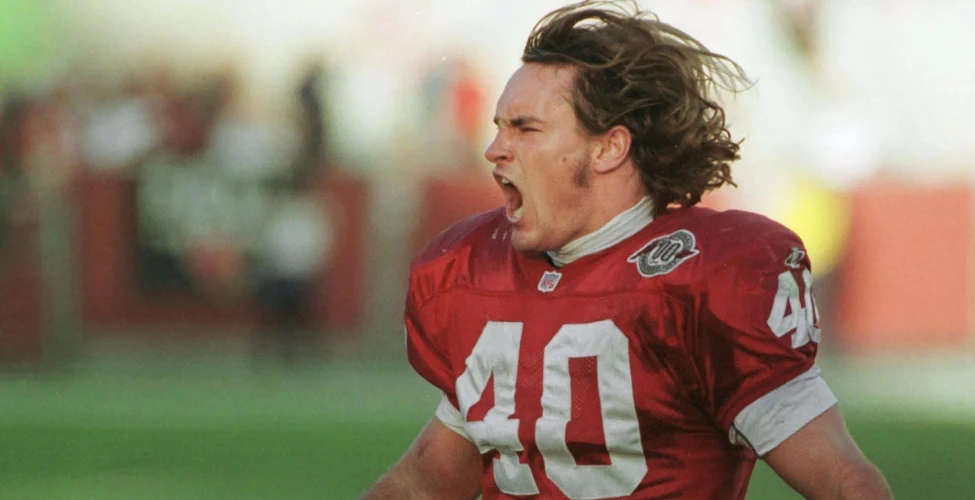 Tillman has a hugely successful college football career, helping Arizona State University to an undefeated season and gaining three consecutive selections to the Pac-10 All-Academic football team. He joined the Cardinals in 1998 and became the starting safety, and broke the team's record for tackles over a season in 2000.
In 2002, he enlisted with his brother, serving multiple tours in Iraq and Afghanistan over the next few years. Unfortunately, Tillman would not make it back from Afghanistan after his patrol came under attack one night, where he was killed in action by friendly fire.
Daniel Norris
Daniel Norris is a unique case in the world of professional sports. Despite the fact that he received a $2 million signing bonus from the Toronto Blue Jays, the star pitcher lived in a van and chose to live off just $800 a month. As a devout Christian, Norris explained his lifestyle choices by saying he was "much more comfortable living poor."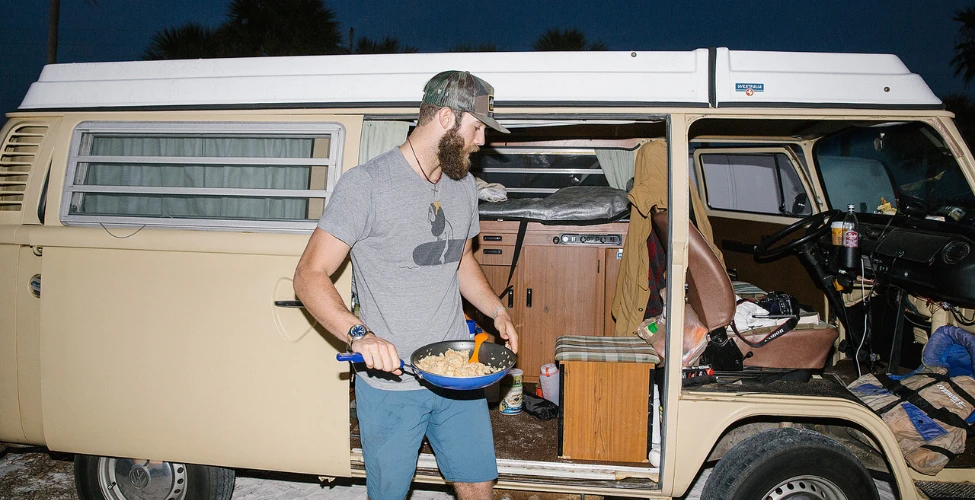 It was such an unusual situation that the Blue Jays' assistant general manager Tony LaCava expressed his concern about it at the time. However, according to LaCava, Norris kept himself in perfect shape, had a great attitude, and his performance never suffered.
Norris is a great example to other professional athletes and all kinds of people that they don't necessarily need to conform to how others expect them to be. Despite his money, he was happy being himself and living life how he wanted to, which is all that matters.
Stephon Marbury
Stephon Marbury is a former NBA basketballer who used his fame and power as a professional athlete to help others. As a player, he had a successful career, making the NBA All-Star team twice. He was also an Olympic athlete, winning bronze in basketball at the 2004 Olympics in Athens.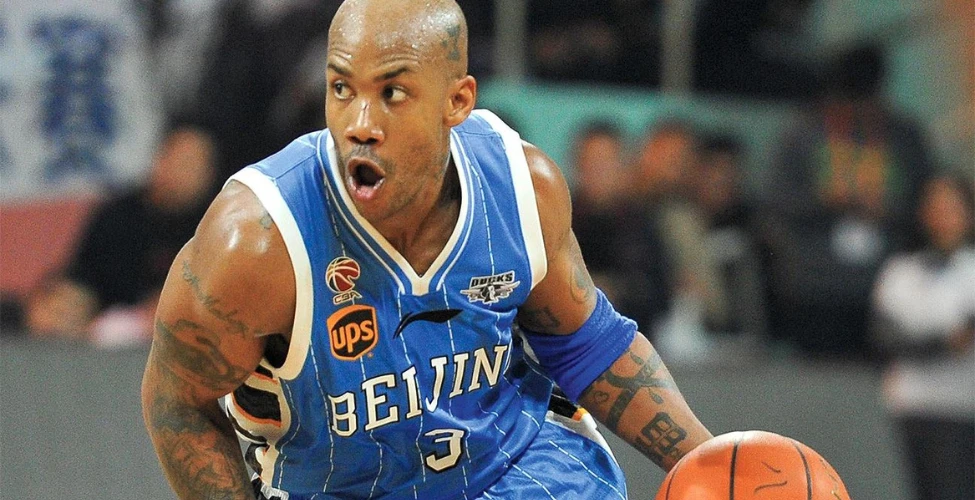 Throughout his playing days, Marbury showed that prize money and endorsement money meant less to him than helping people. He donated the money from his Pepsi endorsement in 2001 to the victims of the September 11 attacks and also donated to the hurricane Katrina support fund, as well as public services in New York.
Most recently, Marbury helped supply masks to first responders during the Covid pandemic, and he's also launched his own affordable line of sneakers, jerseys, and other sportswear. Knowing how it felt to grow up poor allowed Marbury to empathize with others and help them where he could.
Tim Tebow
Tebow is a former NFL quarterback who played football for several seasons and also had a brief stint in minor-league baseball. As a devout Christian, he has always put his faith above money, choosing to forgo certain endorsements if they didn't align with his beliefs.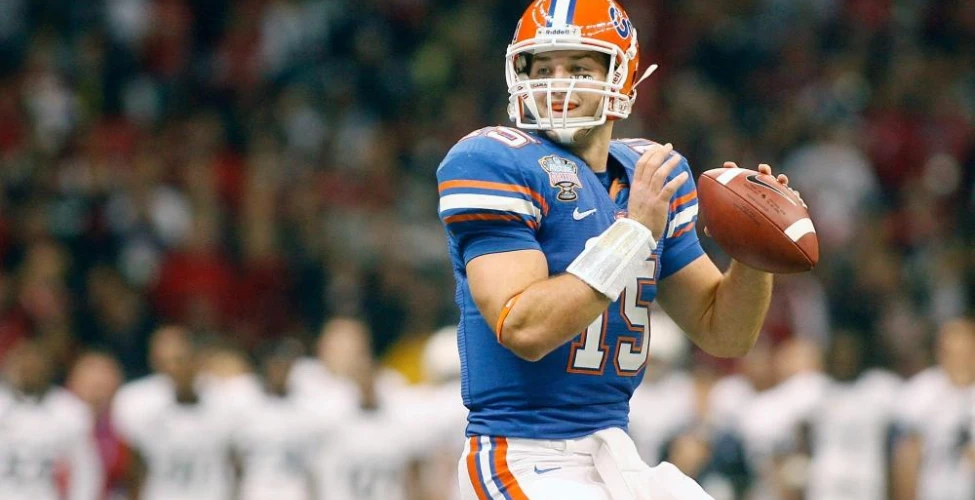 Starting off his football career playing college football at the University of Florida, Tebow became the first ever underclassman to win the prestigious Heisman Trophy. He also led his team to two National Championship wins.
Today, he auctions his Heisman trophy each year for charity, allowing fans to get to hold it while also raising over $1 million.
Throughout his career, Tebow made a lot of efforts to use his platform as an athlete to speak about his morals and raise money for charity. This includes supporting pro-life organizations, raising money to build hospitals, and helping children with special needs.
What Do You Think?
While elite athletes may not always act as role models, there are plenty of examples of them forgoing money over morals. Whether it's standing up for what they believe in, raising money for good causes, or simply living life on their own terms, there's a lot that fans can learn from the example they set. What do you think, should morals be placed above ethics in sports?