How Much Money Is Bet On American Football Each Year?
Published Date · Feb. 21, 2022
· Last Updated · Dec. 14, 2022
·
Read Time · 4 mins
How Much Money Is Bet On American Football Each Year?
American football is a competitive team sport that is easily one of the most popular in the USA. In fact, almost 100 million people watched the Super Bowl in 2019. The enormous popularity of the NFL, college football, and the Super Bowl means that it is no wonder that these events are also some of the most bet on sporting events too. But how much is bet on American football each year? How do you bet on American Football? While it can be tricky to determine the exact number, we have come up with some estimates that help clarify how much is spent on US football per year. Read on to find out more!
How Much is Bet on the NFL and College Football?
2021 saw more than $100 billion wagered on American football during the NFL and college football seasons, which is a steady increase over 2020. This growth rate is not only due to changes in sports betting legalization and regulations around the USA, but it is also expected to be due to the fact that college football games started up again after being canceled during the pandemic. Regardless of the changes brought about by the pandemic, the NFL and college football are the two most popular leagues for betting operators. According to the American Gaming Association, more than 45.2 million people placed bets on the NFL season in 2021, and a further increase is expected in 2022.
Does the NFL make Money on Betting?
Back in 2018, when states started making their own sports gambling laws, the American Gaming Association conducted a study that determined widely available and regulated sports betting could see the NFL's revenue increase by $2.3 billion a year. The majority of the NFL's money comes from TV deals, ticket sales, licensing, merchandise, and corporate sponsorships. However, there is the potential that the NFL could make money on gambling in states where sports betting is legal. The NFL could potentially set up betting parlors in stadiums, form partnerships with casinos, develop an online betting platform, and more.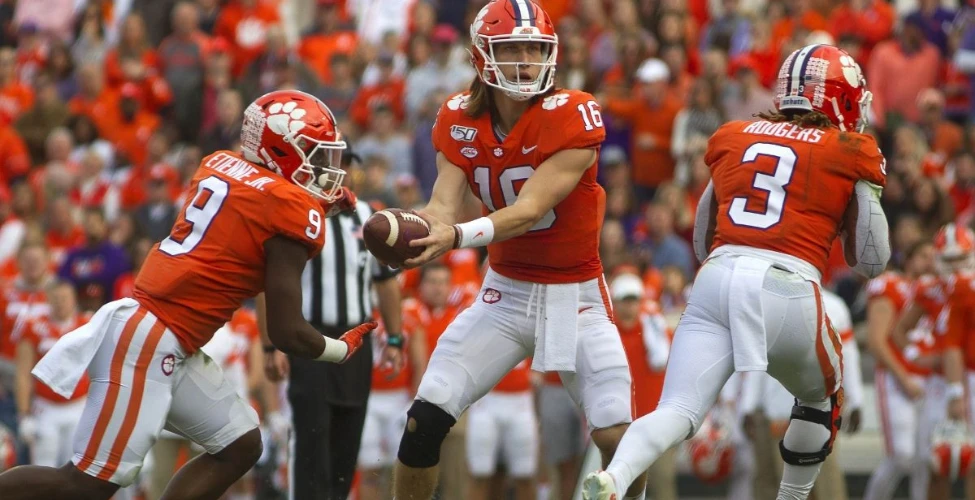 How Much is Bet on the Super Bowl Each Year?
The Super Bowl is the biggest televised sporting event in the United States. It's also the single most bet on the event too! More than 60 million people watch this event every year, and billions of dollars are spent. It is expected that the 2022 Super Bowl will smash previous records as the number of people in the US able to bet on the event legally has increased. Estimates show that more than 31 million Americans plan to bet on this year's Super Bowl, which is an increase of 35% on the year before. In terms of the amount of money bet, the estimate for 2022 currently sits at a staggering $7.61 billion, an increase of 78% compared to last year.
Betting on American Football by State
When the PASPA legislation was overturned, states started introducing their own sports betting laws. As of September 2021, you can legally bet on sports in one way or another in 22 states plus Washington DC.  At the current time, around a quarter of residents of the United States live in a state where sports betting is legalized, and this is projected to reach 50% by 2024. This number is expected to greatly increase if California, Texas, or Florida pass legislation legalizing sports betting.
How Do you bet on American Football?
Handicaps and Spreads
You can place bets on NFL games through three main types. These are the moneyline, total points, and handicap. The moneyline is simply betting on the winner of the game. The total points are based on whether the game will go over or under a certain number of points. The handicap market, however, is the most popular. In this type of betting, one side is given a point advantage so that both teams are close to being even. The handicap market levels the playing field to combat the varying strength of different teams in the NFL.
Online vs. Offline betting
Exactly how you can bet on American football will depend on where in the United States you are. More and more states allow residents to legally bet on sports, not just Nevada. In some states, like Arizona or New York, you can legally bet on American football both online and at an in-person location. However, in others, such as North Carolina, you can bet in retail locations only.
Ready to Bet on Football?
American football has always been a popular way to wager, and it's easy to see why. The rise of online casinos and betting has brought this opportunity to countless numbers of new people each year. American football has something for just about any keen gambler from the college leagues to the Super Bowl. As increasing numbers of US states push through their own legislation, legalizing sports betting either online or in retail environments, the number of individuals betting on American football will only increase throughout 2022.