Who Are The Top 5 Slot Streamers?
Written by Phoebe
Published date · Aug. 31, 2022 | Last Updated · Dec. 14, 2022 | Read Time: 4 mins
What are Slot Streamers?
In order to learn more about slot streamers, you need to be familiar with what streamers are in general. Previously, "streamer" could refer to anyone who broadcasts a video themselves using a live stream. These could be vlogs, podcasts, or even mukbangs. But, the English language is constantly evolving and the word streamer now tends to specifically refer to people who broadcast themselves playing video games such as League Of Legends on Twitch.tv. Extrapolating from that, slot streamers are people who broadcast themselves playing online slots. The popularity of these types of streamers is increasing, especially as our budgets get tighter because players can vicariously enjoy the risk of playing slot games without losing any of their own money.
Top 5 Slot Streamers
There are hundreds of slot streamers out there and to ensure you don't waste your time, we have collected our five favourite slot streamers on Twitch. There are some big hitters like Trainwreckstv, AngelMelly, and TheRealMarzaa missing because of their tendency to stream other games meaning slot games only take up a small percentage of their streaming time.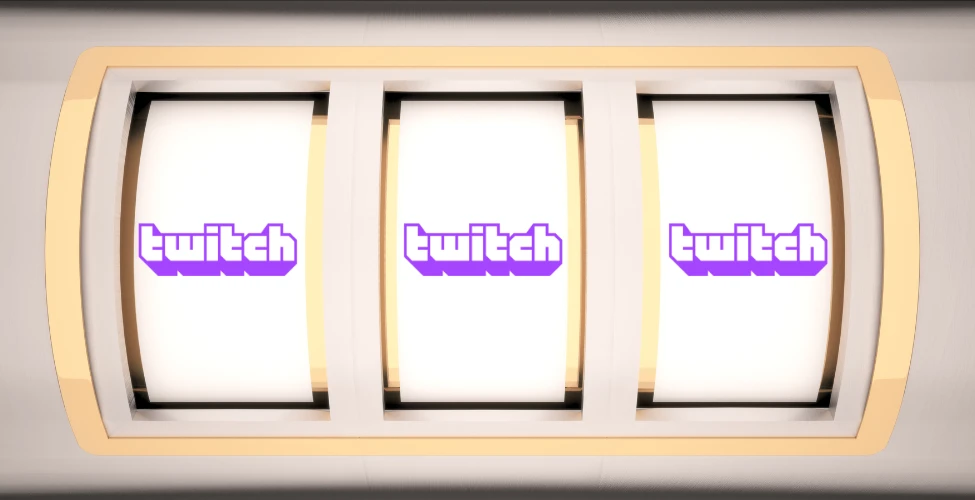 5. CORINNAKOPF
Let's kick the list of with one of the few female slot streamers out there. CORINNAKOPF is one of the most popular streamers in the community with over 6.8 million followers on Instagram. She brings a little bit of slice of life streaming alongside her slot playing. She is usually surrounded by friends as they all speak very candidly. She tends to play slots and other online casino games via Stake, a crypto casino. Her surrounding friend group tend to sport Stake merchandising while appropriately dressed for burning L.A. weather. Her gambling streams don't quite match up with her Insta follows, as they attract around 10,000 viewers with peaks reaching closer to 15,000. Videos of her most successful wins are littered across YouTube and tend to celebrate returns of around $50,000 to $250,000.
4. Teuf
Teuf is a French casino streamer who turned to Twitch at a challenging crossroads in his life. Teuf was a lorry driver who was sidelined by an injury caused by a road traffic collision that also saw him lose his licence. He turned to streaming to help pay his bills and is now one of the most popular slot streamers in the world. Teuf is French slang for party and he is most likely celebrating these days with nearly 300,000 followers, he enjoys an average viewing figure of around 5,000 people. After just two weeks of streaming, he had turned €6,000 into €1,057,830. Remember to gamble responsibly and do not perceive gambling as a way to make money.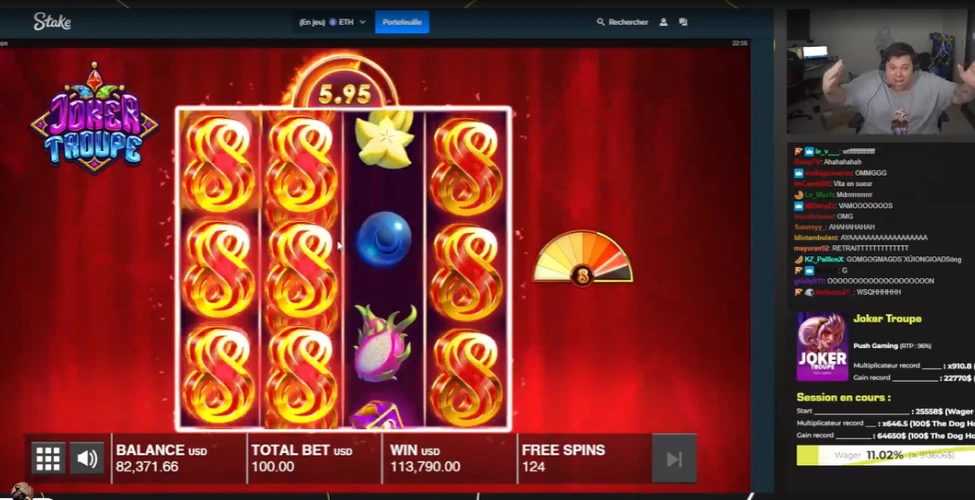 3. ClassyBeef
ClassyBeef is actually a group of slot streamers who hail from the home of remote gambling, Malta. The group consists of seven men with different personalities. One highlight in Georgi who streams with a frenetic energy, constantly bouncing in his seat and reacting with strong and seemingly genuine emotion. There are more laid back members light Jonte but it is the way the presenters play off each other that keeps their channel interesting. They advertise monthly giveaways and a $50,000 tournament. Although subscribers can interact and suggest games or bets, but ClassyBeef presenters will often follow their own whims. Not the best example of responsible gambling, their gameplay can be compelling thanks to their use of maximum bets and disregarding limits.
2. DeuceAce
DeuceAce is a relatively twitch channel compared to others on our list. Still, the duo of Adam and Jay have amassed a following of around 250,000 people. This smooth streamer tends to attract around 5,000 viewers each time. Jay, who is the lead streamer, is originally from Poland but was raised in Sweden and his deep but friendly Scandanavian accent is warm and welcoming. The biggest wins of the week achieved on the stream are collected into a video uploaded on YouTube. One of his most notable wins was a return of €129,122 on the very popular Pragmatic Play casino game The Dog House. DeuceAce was actually inspired by one of his childhood friends and our number one pick - a real testament to the streaming community.
1. Roshtein
That's right, our number one pick is Roshtein, one of the most popular online casino streamers out there, complete with a fedora like a PUA from Neil Strauss' The Game. Launching in 2016, his early arrival on the scene combined with a regular streaming schedule has seen him amass a healthy following. Roshtein has over a million followers and five million viewing hours with peak viewing figures sitting around 30-40,000 people and average viewers being closer to 20,000. One of his most memorable moments came when he recorded a €2.5 million win on Pragmatic Play's Fruit Party slot.
The streamer has faced accusations of being a 'fake' slots player, using either fake money or money provided to him by affiliated casinos. Although a possibility, there doesn't seem to be any definitive proof. Regardless, Roshtein's big wins, bigger personality and large viewership streaming slots solidify his place as our number one!
So, Should You Watch Slot Streamers?
Although it involves the online gambling industry, Twitch casino streamers can actually be seen as a source of good clean entertainment. They allow players to vicariously enjoy the thrill of gambling without spending any of their own money or actually gambling themselves. People might want to avoid gambling because online gambling sites are banned in their country or the doctrines of their religion prevent it. Watching streamers opens this world to those people.
Look out for fake streamers who use fake money or are affiliated and use casino money to play. Watching people win big or make money from streaming slots could encourage people to engage in this risky activity, but with constant responsible gambling reminders, watching slot streamers can be fun.