The Greatest Card Players In The History Of Gambling
Written by Phoebe
Published date · April 22, 2022 | Last Updated · Dec. 14, 2022 | Read Time: 4 mins
A card game is any game that we play using one or more decks of playing cards as the primary device for pleasure or gambling. Modern decks consist of 52 cards with four suits in red and black. The most famous card games played nowadays are poker, blackjack, solitaire, hearts, cribbage, etc. However, there have been many speculations about the exact origins of card games. The first card game was documented in China in the 9th century, known as the "leaf game". The game consisted of paper-like dominoes. After spreading through India and Persia, card games entered Europe in the late 14th century from the Mameluke Empire of Egypt; they circulated worldwide. Over the centuries, card games have gone through several advancements that have now evolved to standard decks consisting of 52 cards.
Archie Kara:
Archie "The Greek" Karas is a Greek-American gambler born in 1950 in Antypata on the island of Cephalonia, Greece. He is known for being regarded as one of the best gamblers of all time. He came to America at only 15 years of age and worked at a restaurant in LA that was right next to a pool hall. He started playing pool to win money and eventually became undefeatable. After that, he took up card-playing, only to discover that he was also a natural at poker. Over two decades, he accumulated a bankroll of $2 million, which he lost in 1992. With only $50 to his name, Karas decided to try out his luck in Vegas. There he put together the biggest winning streak in history, and by early 1995, he had won more than $40 million. He defeated many fellow players during this period. Unfortunately, he lost all his earnings in a matter of weeks to baccarat, dice and poker. A lesson that discipline is just as essential as talent and strategy.
Daniel Negreanu:
Born in 1974 in Toronto, Canada, Daniel Negreanu – otherwise referred to as "Kid Poker"- is one of the greatest professional poker players of the 21st century. His exceptional skills and ability to read his opponents during a poker game have landed him in the Poker Hall of fame. With a very successful gambling career, Negreanu has been able to win two World Poker Championship titles, six WSOP bracelets, and over $40 million in tournament earnings. In addition, he was named the player of the year by WSOP twice.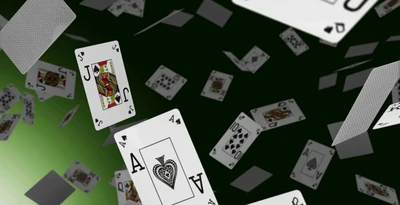 Johnny Moss:
Johnny Moss, born in 1907 in Marshall, Texas, was a legendary gambler and professional poker player. Moss is also referred to as the "Grandfather of Poker" because of his unparalleled skills and experience at the poker table. He was considered one of the greatest poker players of his generation. He was the first poker player to win the WSOP main event and won three main titles in total. Other than that, he also won nine WSOP bracelets and over $1 million in tournament winnings. He is also the oldest recipient of the WSOP bracelet. Sadly, he passed away in 1995 at the age of 88.
Don Jonson:
Don Jonson, born in 1962, is one of the biggest blackjack casino winners in history. Unlike other blackjack players who use the card-counting trick during games, Jonson negotiated some changes to the standard blackjack rules, which allowed him to gain an edge over the house. The changes included a 20% guaranteed refund over losses exceeding $500,000 and setting the house advantage to 0.26%. He used these terms in his favour and bagged over $15 million from three Atlantic City Casinos in a duration of six months in 2011.
Doyle Brunson:
Brunson Doyle-also known as Texas Dolly – was born in 1933 in Texas. He is a retired poker player who has played professionally for over 50 years. Over his magnificent poker career, he has won ten WSOP bracelets, won the main event of the WSOP two times, and at 71 years old, held the record for the oldest winner of the poker tour event back in 2004. He has also won $6.2 million in tournaments. In addition, he has written several books about poker and his experiences over the years.
Phil Ivey:
Born in 1977, Phil Ivy, known as the "Tiger Woods of Poker", is undoubtedly one of the greatest poker players of all time. Ivey acquired a liking for poker when he was a teenager. He used a fake I.D. to play at the Atlantic city until he was legal. Phil Ivey has led a very rewarding career, pocketing many wins in major tournaments. He won his first WSOP bracelet in 2000 and three more just a few years later in 2002. Over his career, he has won ten WSOP bracelets in total. He was able to win over $30,000,000 on the World Poker Tour alone. Known for playing high-stakes games, Ivey has won over $1,000,000 on six different occasions. He was elected to the Poker Hall of Fame in 2017 because of all his achievements over the years,
Final Thoughts:
The nature of this game makes it very hard for an average player to rise through the ranks and be entitled a "great". Professional players can be ranked by their achievements and winnings but all that comes out of pure skill and experience. Players who keep winning at the top level are succeeding for a reason and are not just there by sheer luck. These players are the true outliers and have only made a name for themselves because they are remarkable at their craft.