Why a Smart Contract is Important for Online Crypto Gambling
Written by Phoebe
Published date · June 14, 2022 |
Last Updated · Dec. 14, 2022 | Read Time: 4 mins
It is widely known how popular cryptocurrencies have become and how they have positively influenced various industries. One such industry is the online gambling industry from the influx of crypto casinos that have appeared over the years. However, while Bitcoin is the biggest known cryptocurrency, it is Ethereum and its smart contracts which are tipped to become the future of online gambling. A smart contract is a protocol (or a set of code and data) that runs on the Ethereum blockchain. In terms of what it does for online gambling when you place a bet, that bet is placed in a smart contract. As a result, the wager will not release until the result of the bet is settled. Essentially, this ensures that players get a fair gambling experience and the peace of mind that their funds are safe. Below we have listed the biggest benefits smart contracts bring to the iGaming industry.
Quicker Payments
An enormous benefit of using smart contracts is that transactions complete quicker. For one, human interaction is not needed as the process is automated. Using traditional payment methods, somebody would have to process your withdrawal requests manually. Not only does this open the door to human error, but it also can add to drawn-out processes such as verifying your identity. Then, as there are third parties, your transactions go through various institutions before moving on to your account. This means waiting days and sometimes even weeks for your money. None of that is required when using smart contracts for transactions. Instead, the contract is agreed upon automatically, and once the contract conditions are met, it releases the transaction instantly. This allows online gambling platforms to send their payments to players anywhere in the world almost instantly.
Fewer Costs
Smart contracts also ensure lower transaction costs. When using fiat currencies, such as GBP or USD, transactions often have to go through a third party or even multiple third parties. Whether you use eWallets, bank transfers, vouchers, or any other type of payment method, you will have to pay some fees along the line to cover the processing performed by those third parties. For example, just look at the fees that PayPal charges for transactions in return for fairly quick transactions. Bank transfers also have big fees involved. None of the above is the case with smart contracts. Instead, it is a peer-to-peer payment between two wallets performed automatically. That means not only small transaction fees but also much faster transactions.
Trustworthiness
One of the biggest benefits of smart contracts is that they will ensure that players receive a fair game. Smart contracts will only perform once all of the conditions of the contract are met. For instance, at a no-registration online casino built on the Ethereum blockchain technology, smart contracts are set up with conditions that make it fair for the player. A player places a bet, and several conditions must be met before delivering that bet to the casino. This includes ensuring the result delivered is a fair one. Once performed, the smart contract is publically accessible, so players can themselves access the contract and check for themselves that the bet was fair and random.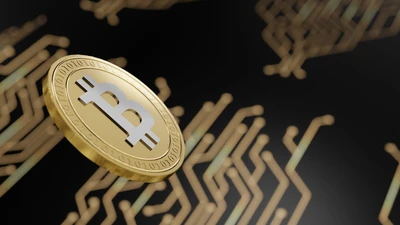 Security
Aside from the added security of knowing that the results of your bets were fair and random, smart contracts will only act once all conditions are met. Furthermore, as smart contracts are stored on the Ethereum blockchain, they cannot be edited, deleted, or manipulated. This makes the blockchain extremely secure against cyber threats and also protects your transactions. Plus, some cryptocurrency casinos do not ask you for any personal information. All you need is a crypto wallet. So the online casino does not know who you are, and you will not have to trust the online casinos with your banking information. As you know, this protects you against fraud, identity theft, and hacking, among other things.
The Future of Smart Contracts
Due to the many benefits above, more and more online casinos and other betting platforms are moving over to the Ethereum blockchain and the use of smart contracts. It is not difficult to understand why, either. These platforms can offer provably fair casino games, cheaper and faster transactions, better security, and a completely anonymous casino experience. Ultimately, isn't that what most online casino players want? Hopefully, having to share our banking information with online casinos, pay exorbitant transaction fees, and wait days for our withdrawals is a thing of the past, thanks to smart contracts. Of course, it already is if you are among those already playing at no-registration cryptocurrency casinos! Of course, that number will increase as more of us learn the benefits of smart contracts at online casinos.
If you are used to crypto currencies, you can also consult our list of the best casinos that accept Bitcoin, or our crypto gambling guide.