Online Casino Games With The Highest Potential Payouts
Written by Matt
Published date · March 30, 2021 | Last Updated · Dec. 14, 2022 | Read Time: 3 mins
It can be argued that one of the reasons players return to casinos is the possibility of hitting that jackpot and to walk away with a life-changing sum of money. 
Although we all understand that there is an element of risk involved when you play casino games, it is the combination of the risk versus reward that keeps pulling us back in. With this thought in mind, when choosing a casino game to play, most will look for the game that will give them the best chance of winning a big payout whilst also looking for the game with the lowest risk of losing their stake. Finding this kind of balance is very tricky to achieve.  
This is because there are a number of different variables that you need to keep in mind when looking at potential payouts of a particular game; each has an impact on how often you will get a payout and how much that'll be. 
All that being said, what are these variables that can affect the potential payout from a casino?
How Do Online Casinos Calculate Payouts?
One of the most intriguing parts of the regulations surrounding online casinos is that online casinos have to publish payouts which give you a complete rundown of the payout percentages of all the games they offer on the site. 
The major benefits of using a trusted and regulated online casino is that they make this information available for you to look at so you make an informed decision before playing. 
This is why it's imperative to do your research and to play at a trusted casino. To find this information out, you need to head to the online casino's help and information page and get in contact with the customer support team. Most of the time, this information is known as the house edge; this measures how much the odds are stacked in favour of the player versus the dealer. 
Most games will have a slight house edge, so choosing a game with the lowest house edge means the difference between the two of you is the lowest. The edge is theoretical and is calculated based on what is statistically going to happen over the course of a set number of games, usually 100 games. 
This percentage is usually expressed as the Return to Player rate. This is calculated as a percentage and will tell you what you can expect when you play a particular game.
Which Games Have The Best Payout?
To find out which game is best for you, you need to keep in mind the RTP and house edge to try and boost your chances of winning over the course of your gaming session. 
Generally speaking, classic casino games have the best payouts. For example, roulette has an edge of 2.7%. This does depend on the variation of the game that you are playing as well.
Surprisingly craps is one of the most player-friendly games that you can play at a casino, as the average house edge is around 1.2%. The most popular game, though, is Blackjack. The edge is around 1%, with some casinos a percentage even lower than this, so it is easy to see why the game is so popular. Blackjack is also one of the simplest games to pick up and play. 
Slot machines have a higher house edge than this, but this does vary greatly depending on the game you are playing and which version of slots you are playing as well. However, they have the potential to give you some massive jackpots, which does balance out the higher house edge.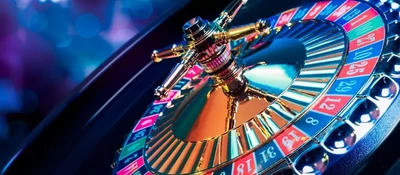 Using House Edge and RTP To Your Benefit
Getting yourself familiar with these two concepts in a particular online casino game will give you a good idea of your chances of winning and when you can expect a payout. You should use this information to choose which game suits you best. 
There is no guarantee of getting a payout but knowing these rates will help you make an informed decision.