Can You Play Live Casino Games On Mobile Devices?
Published Date · July 11, 2019
· Last Updated · July 5, 2022
·
Read Time · 3 mins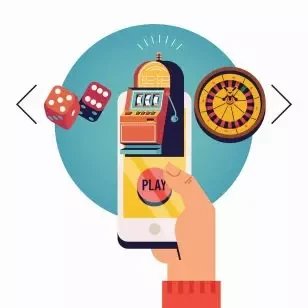 Players can enjoy playing live casino games with a mobile device in two ways. Either on a downloaded casino application or via the casino's website. Both options come with their advantages, which makes them unique. Note that most mobile devices allow you to use either of the two options, so you're not limited to choosing one.
Using the Casino's Downloadable Application
Some casinos offer a downloadable mobile application that allows mobile users to play a wide selection of casino games on their mobile device. One of the significant advantages of using the casino's downloadable app is that your casino would run a lot faster on your device. It is faster because all the essential tools that the casino app would need for the game play is already available on your mobile device. All you need an internet connection for is to get connected to the casino, and you're good to go.
Using the Casino's Website
Players can however still use the casino's website to play live dealer casino games. The menu should offer a lot of fun and different games. Not all online casino offers a downloadable mobile application. So in a case when the casino you love playing doesn't have a mobile app, you can use the casino website. Or if you do not want to load your mobile device storage space with more application, the casino's website would be your next option.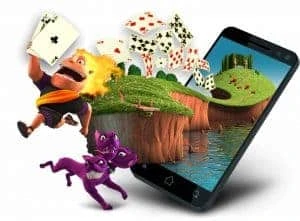 Benefits of Playing Live Dealer Games with a Mobile Device
Mobile devices are one of the best machines to use to play live casino games. People prefer to use mobile devices to play live casino online these days because of the benefits that come with the device. Mobile devices come with the following advantages:
Play Anywhere
As long as you have an internet connection, you can use a mobile device to play live dealer games anywhere. The major problem with using a computer to play live dealer games is that it is not mobile. You would need to be in a particular location to be able to use it.
Anytime you're bored; you can easily pick out your phone to play live dealer casino games and start earning real money. There's no need for any hustle, all you need is a reliable mobile device and an internet connection, and you're good to go.
Safety
The fact that you're using a mobile device to play live dealer casino games does not make it any less secured. Safety is always a concern when playing any online casino game. On comparing the security threats on a PC and a mobile device, it appears PC are easily prone to viruses than a mobile device. In other words, this points to the fact that mobile devices are more secured.
Selection of Games
There are lots of casino games you can play when using a computer. However, players can play the mobile optimize version of these games on mobile devices. So, the fact that mobile devices are smaller doesn't mean it's going to fall short on the number of games that you can play on the device. You'd still get the same amount of games you can access with a computer on your mobile device if not more.
Live Dealer Casino Games you can Play on a Mobile Device
Mobile Live Blackjack : most mobile devices can be used to play blackjack. The live gaming can be in landscape and portrait mode. And most casinos offer up to 7 seats on the mobile live blackjack.
Mobile Live Roulette : roulette is one of the most mobile-friendly casino games, probably that's why it has more variations than any other game. Be it the American roulette or European Roulette they are all mobile friendly.
Mobile Live Baccarat : all versions of Live Baccarat are mobile friendly. You can also access the Baccarat road map on a mobile device although it's a bit fiddly.
Other Mobile Live Games : include online slots and games like mobile live three card poker, Mobile Live Casino Hold'em, mobile love Caribbean stud poker, mobile live Texas hold'em and so on.