Top 5 Biggest US Casino Winners of All Time
Written by Phoebe
Published date · Nov. 22, 2022 |
Last Updated · Dec. 14, 2022 | Read Time: 3 mins
Ever wondered what it would feel like to win life-changing money from a single jackpot at a land-based or online casino?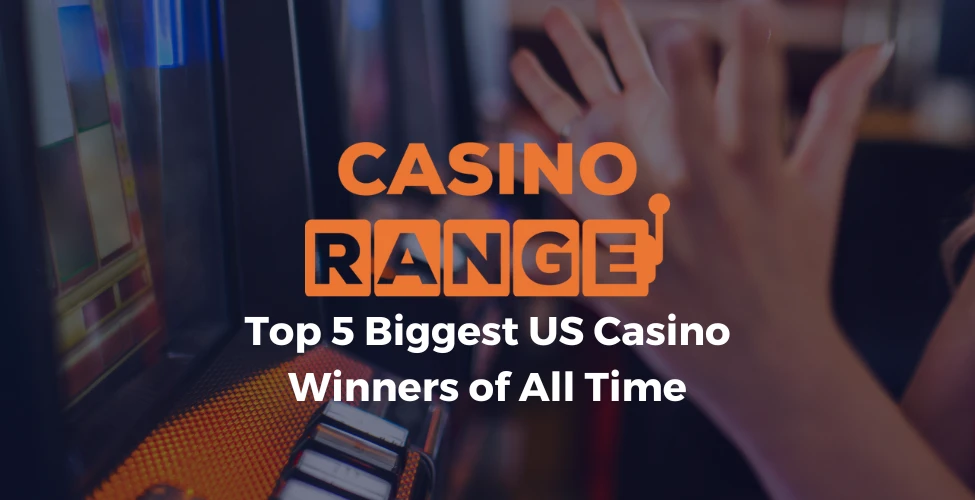 You know, the type of money that means you no longer have to work again? Well, unfortunately, most of us never will. These huge jackpots come around rarely, but when they do, they make the news for obvious reasons.
Let's check out the top 5 biggest US casino winners of all time:
5) Mr M on Book of Atem WowPot - $21.88 Million
A player known only as 'Mr M' hit the jackpot in 2021 when he scooped a life-changing win while playing on Book of Atem WowPot. The jackpot is seeded at an impressive €2 million by game developers Microgaming, and with each stake adding to this pool, it soon grew to an astonishing €17,529,047.11 - which is roughly equivalent to $21.8 million. It's little surprise that this slot series has proven such a success with online players…
4) Belgian Player on Absolootly Mad Mega Moolah - $22.48 Million
The Mega Moolah slot series is renowned for paying out some of the largest progressive jackpot wins on the market - this was also the case in May 2021. A lucky player from Belgium hit the jackpot when they scooped $22.48 million on Absolootly Mad Mega Moolah. As is often the case with big online winners, the player chose to stay anonymous.
3) Finnish Player on Mega Moolah - $24 Million
Thanks to the internet, players also have the chance to win incredible jackpots whilst playing at online casinos. There have been plenty of individual payouts running into the millions in recent years. The biggest jackpot, however, was won back in 2013 when a Finnish player won on the legendary Mega Moolah slot game. Spinning at just $0.25, he landed a ridiculous $24 million payout on the classic Microgaming slot game. That still stands today as the largest jackpot ever won at an online casino.
2) Kerry Packer at MGM Grand Casino - $30 Million
Kerry Packer, the late Australian media tycoon, also made the headlines by taking a Vegas casino for millions of dollars. Although the billionaire hardly needed the money, he took home around $30 million after a night of playing slots at the MGM Grand in Las Vegas. How much he won exactly is unknown as he spent a lot of money trying to win. He could keep feeding the slots continuously until the big win arrived. He also gave away over $1 million in tips to the staff at the casino.
1) Young Engineer at Excalibur, Las Vegas - $39.7 Million
It is one thing to win one of the biggest jackpots at a land-based casino, but another to do it at the tender age of 25. Can you imagine having a windfall of $39.7 million at such a young age? Well, that is what happened to one lucky player at the Excalibur in Las Vegas. After spending around $100 on a slot machine, the junior engineer rolled in a $39,713 982.25 jackpot. The young man made a wise decision, too. Instead of receiving it in one lump sum and risking burning through it, he opted to receive $1.5 million per year.
The Takeaway
As you can see, jackpots of this size do not come around regularly. The list above spans jackpot payouts won in the last decade or so. Of course, there have been many others that have won sizable payouts - just none that can quite touch these at the moment.
By the way, make sure you keep an eye on both the Mega Moolah and WowPot progressive jackpots. These can sometimes reach huge eight-figure sums. When they do, that is the time you may want to enjoy a few spins on them!