How Does WWE Wrestling Betting Work?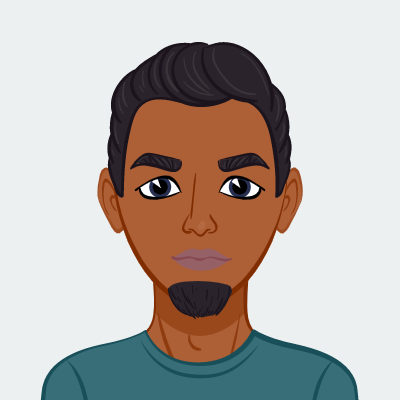 Written by Nosa
Published date · Oct. 12, 2023 |
Last Updated · Oct. 12, 2023 | Read Time: 6 mins
Wrestling is one of the more interesting forms of entertainment that exists, purely for how divisive it can be. Some people really, REALLY love it (please see the 'It's Real To Me Dammit' memes), and some people can't understand how people derive any enjoyment from it whatsoever. Either way, we're not here to judge. We're a gambling information website, not a cop.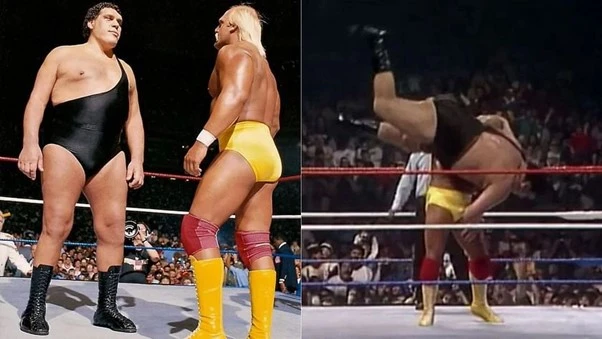 Even if you've paid no attention to wrestling at all, there's still a chance that name like Hulk Hogan, Dwayne 'The Rock' Johnson, Stone Cold Steve Austin and John Cena might still mean something to you, so someone somewhere is doing something right.
Whether you remember World Wrestling Entertainment (WWE), or have heard rumblings about the competitor brand All Elite Wrestling (AEW), it's clear that there's a concerted effort to push wrestling back into the mainstream.
If you're into gambling, and if you've made it to this page then there's a good chance that you are, there's even money to be made.
Now before you say anything, yes. We DO know that wrestling isn't 'real', and that results are pre-determined. However, that doesn't mean that there isn't money to be made…
WWE Royal Rumble Betting
When it comes to betting on wrestling, arguably no event is more popular amongst bettors and sportsbooks alike than the Royal Rumble.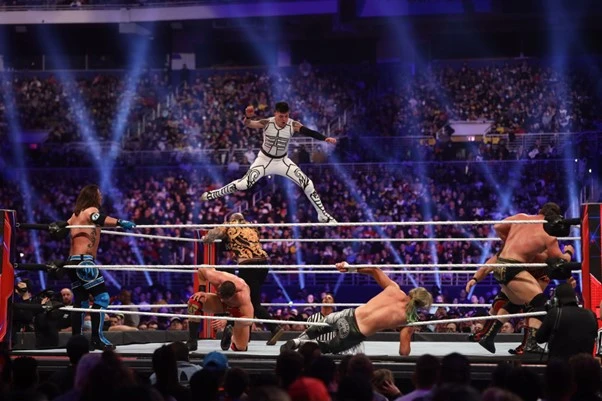 One of WWE's 'Big Four' pay-per-view events - alongside Survivor Series, Summerslam, and of course, Wrestlemania - the Royal Rumble is a unique event that hard wrestling fans circle on the calendar every year, while more casual fans tend to tune back in for the yearly event.
Held at the end of January every year, the Royal Rumble event is centered around the Royal Rumble match - 30 participants enter the match, with the aim of the game being to throw your opponents over the top rope and be the last person standing. The men's Royal Rumble match has been a WWE staple since 1988, while the women's Royal Rumble match first debuted in 2018.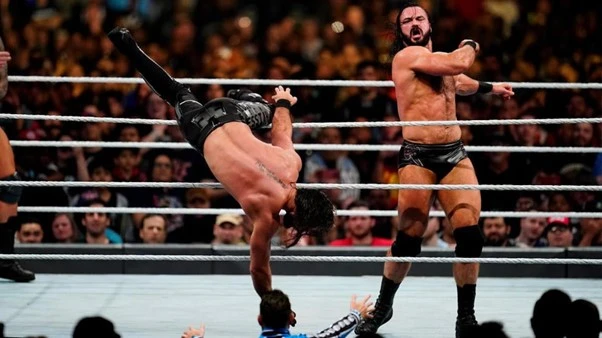 The novelty of the match is where the betting opportunities come in. Players can bet on markets such as which wrestler will have the most eliminations, as well as who will be in the match for the longest or shortest amount of time.
Of course, you are also able to bet on the outright winner. Markets are already available for you to bet on the men's and women's match winners
Here are some odds which sportsbook Paddy Power are currently offering for the 2024 Royal Rumble matches:
DraftKings Prize Pools
Originally just targeting WWE fans, DraftKings opened up their Prize Pool games to WWE's biggest competition - AEW.
The Prize Pool in AEW and WWE works by aggregating entry fees from participants and distributing them among the winners of the respective contests. Participants have the opportunity to compete for a share of the prize pool by making picks on various matches or events.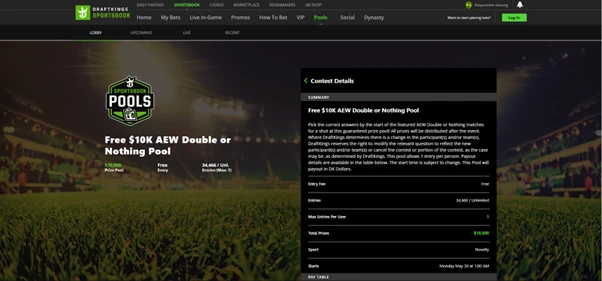 Once the matches or events have concluded, the picks are settled based on the official results determined by the organizers of AEW or WWE.
Participants in the contests must abide by the result as determined by the organizers, and any protests or disputes regarding the outcome are typically not considered. The organizers have the final say in terms of determining the correct picks and awarding the prize pool accordingly.
Should You Bet on Wrestling?
There are a few things to consider. Wrestling promoters will often have wrestling storylines planned out in advance, so for them, the winner could be set in stone for weeks, months, maybe even years. However, plans change.
Wrestlers get injured, wrestling politics get in the way (that's a whole other blog post in itself), and other unforeseeable circumstances rear their ugly heads.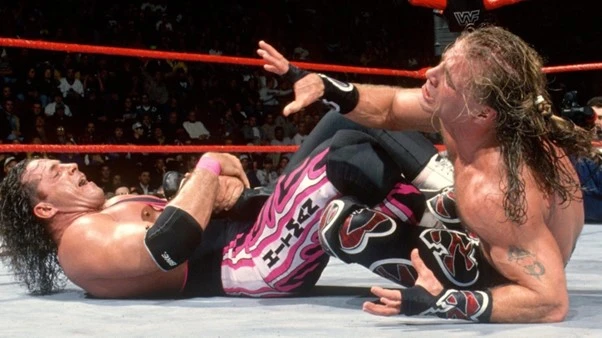 This leads to odds shortening or lengthening at a moments notice. Sometimes, promoters like to throw people off the scent just for the sake of it. Even if you think you're ion the know, you're never fully clued up on what's going on. Unless you're Tony Kahn or Triple H, in which case you have way to much money to even need to be betting in the first place.
Also, because wrestling is scripted, it might take out some of the joy of competition that comes with traditional sports. If you can overcome all of that, and want to just have some extra on top of what is already a wacky form of entertainment that you've already decided to watch anyway, then why not give wrestling betting a try?