Legendary Gamblers: Bobby Riggs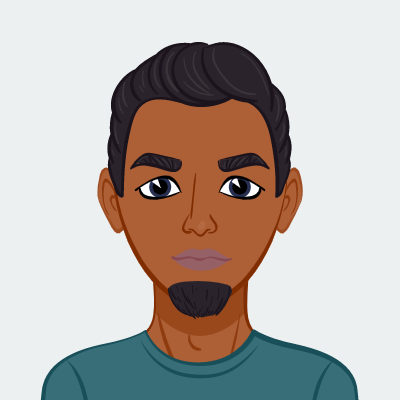 Written by Nosa
Published date · Aug. 22, 2023 | Last Updated · Aug. 22, 2023 | Read Time: 5 mins
Arguably one of the most iconic tennis stars in history, Bobby Riggs is perhaps even better known for what he did, and said, off the court, rather than his incredible success on it.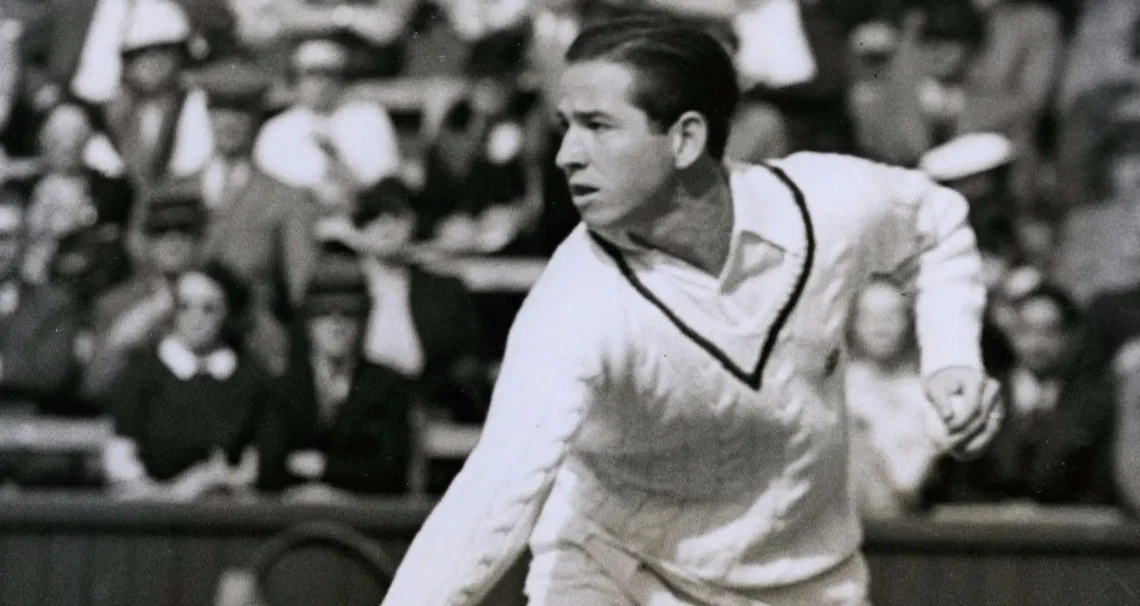 Born back in 1918, the #1 ranked player won three grand slam singles titles - Wimbledon 1939, US Open 1939 and US Open 1941 - as well as his fair share of doubles titles in a glittering tennis career.
While his success on the tennis court cannot be questioned, his place in the annals of infamy can probably more be accredited to his outspoken views on the opposite sex, as well as his love of gambling - as we will discover…
What Makes Riggs' Gambling so Legendary?
Perhaps what makes Bobby Riggs' gambling so legendary is how outspoken and honest he was about it. Often a taboo subject, especially back in the 1950s and 1960s, he was very open about his love for it, and the huge amounts he spent on it.
Riggs even admitted to betting on himself to win tennis tournaments, while there are still plenty of people who believe he may have thrown his Battle of the Sexes tennis match with Billie Jean King in 1973 to settle a gambling debt he had with the mob. Whether the latter is true or not, Riggs certainly earned his reputation as a legendary gambler!
Battle of the Sexes Tennis Matches (1973)
In 1973, the seldom reserved Riggs claimed that at the age of 55, he could still beat any of the best female tennis players in the world. After being initially declined by Billie Jean King, he arranged to play a match with Margaret Court, the 24-time grand slam champion who was ranked #1 in the world at the time.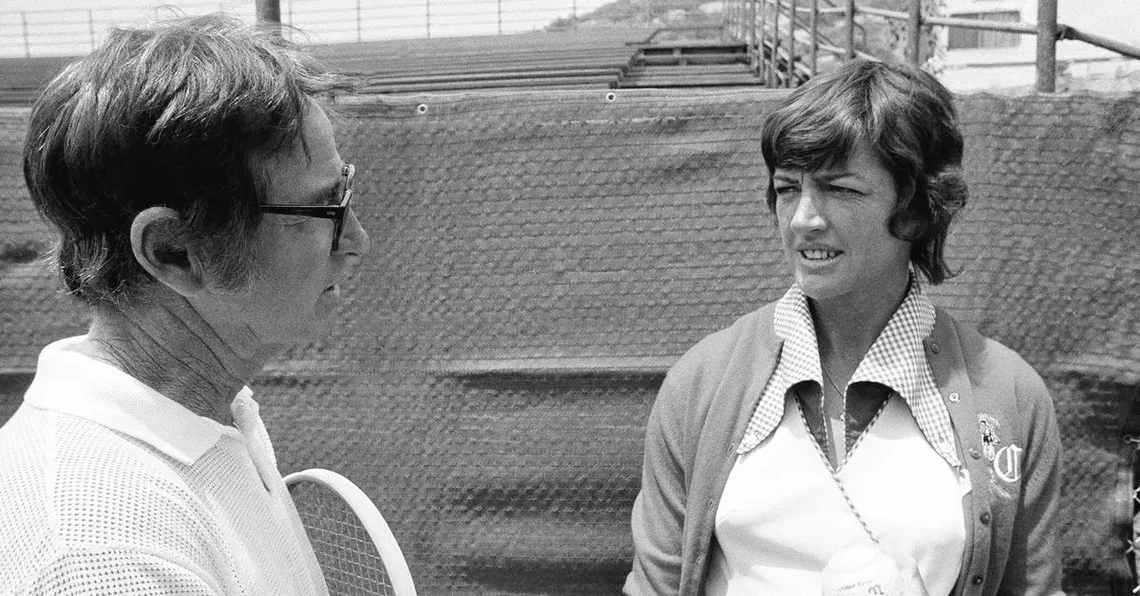 Riggs' unique combination of drop shots and lobs proved too much for Court, and he easily won the match 6-2, 6-1. This seemingly facile victory garnered plenty of media attention and landed Riggs on the cover of Sports Illustrated and Time magazines.
Buoyed by his convincing win, Riggs taunted the women's game even more vociferously than before and was able to convince the once unwilling King to play a 'Battle of the Sexes' match against him for a $100,000 winner-takes-all prize. Having seen Court's loss, King utilized a more cautious approach, choosing to remain defensive at the back of the court, and eventually won 6-4, 6-3, 6-3 against Riggs, who was 25 years her senior.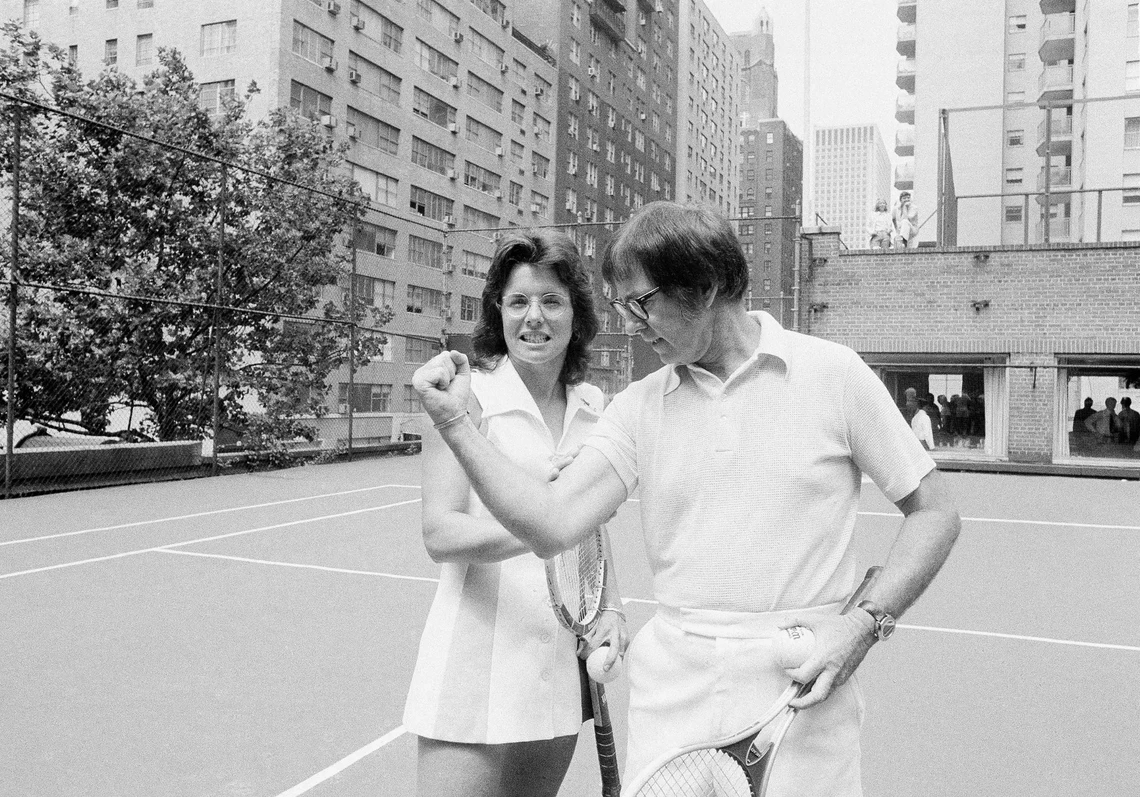 The reason this match is so ingrained in the story of Bobby Riggs is not just the media coverage and the fact he was beaten, but the huge amounts of money he openly admitted to betting on it. While the actual amount he actually bet on the match will always be disputed, it is even claimed his own son, Larry Riggs, bet on King to beat his father.
Riggs' Biggest Wins
A prolific gambler all his life, Riggs was always keen to boast about his gambling successes, whether that be live on Carson Tonight in 1973, or in his autobiography, Court Hustler.
Triple Win at Wimbledon
Never one to doubt his own abilities, Riggs was so confident of his dominance in 1939 that he bet $500 on himself to complete a treble at Wimbledon by winning the men's singles, men's doubles and mixed doubles titles. When he duly completed this impressive feat, he walked away with $108,000 from his bet - a sum that would be worth more than $2 million today.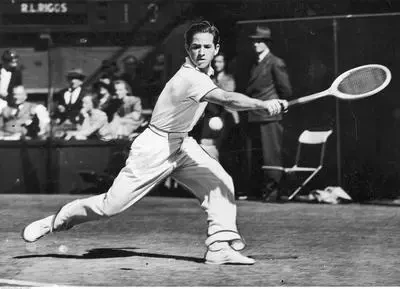 When asked about this bet, Riggs later said: "Even though bookmaking was legal [in Britain], I was an amateur and the United States Tennis Association would have frowned on betting on tennis. I was hush-hush about it. I left the dough in a London bank, figuring I'd pick it up after I turned pro, but the war came, so it sat there gathering interest. A nice nest egg when I got out of the Navy."
Tennis and Golf Hustling
After his tennis career had ended, Riggs continued to play amateurs and seniors at tennis clubs across California, Chicago and New York. As a former champion player, Riggs could afford to drop sets to his opponents before betting on himself to win at improved odds to win - which he duly did.
Riggs' best friend, Lornie Kuhle, recalls his hustling days: "He led you to believe you really had a chance to beat him. As soon as the bet was increased, he came out of the barn, and he beat you. Then everybody would scream bloody murder and foul. Bobby would stay in the barn a lot - on the golf course, on the tennis court."
Riggs' Biggest Gambling Losses
While Riggs was only ever too happy to tell the world about his incredible gambling feats when he won, he was slightly more coy about his losses. So we have to rely on second-hand stories about his losses, rather than what he actually admitted to himself.
Throwing the Battle of the Sexes Match?
One allegation that was always leveled against Riggs was that he threw his 1973 'Battle of the Sexes' match against Billie Jean King in order to pay off a $100,000 gambling debt he had with the mob.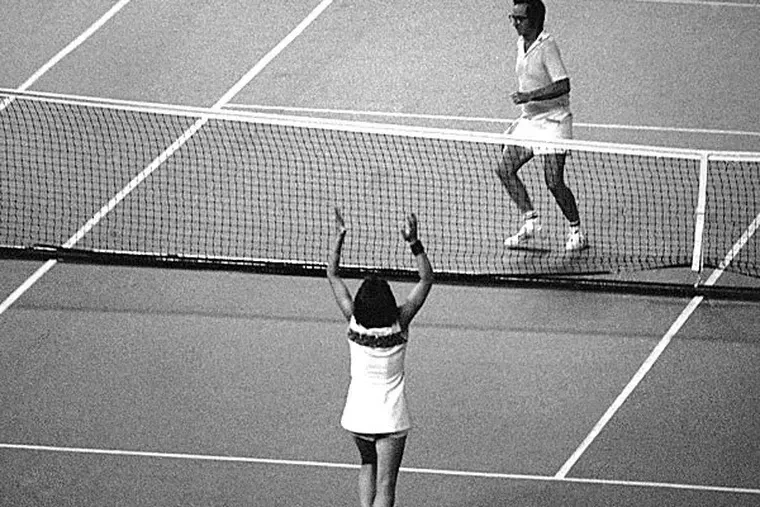 This allegation was reiterated in the ESPN program, Outside the Lines, who claim that Riggs took advantage of the large odds on King to throw the match and get a previous debt erased. The program revolved around the claims made by a man who had remained silent on the topic for more than 40 years for fears of reprisal.
While Riggs had a reputation for socializing with known mobsters, even playing golf with a few of them, this is one allegation that has never been proven. Another belief held by some that helps explain Riggs' below-par performance in the iconic match, is that the known hustler deliberately lost the match in order to gain a rematch with King that may be worth even more money.
Whether either of these theories are to be believed or not, there are certainly plenty of legendary stories around Bobby Riggs and his love of gambling.
Where is Riggs Now?
As you might expect with someone born back in 1918, Bobby Riggs is sadly no longer alive. Riggs was diagnosed with prostate cancer in 1988, and later died of the disease in California on October 25 1995, at the age of 77.
A nice ending to his unique story is found in the fact that even in his final days Riggs was in contact with King, who he had remained friendly with in the decades since their infamous match-up. It is even claimed she phoned him the night before his death and that the last thing she told Riggs was "I love you".
The infamous 'Battle of the Sexes' tennis clash was made into a 2017 Hollywood film, with Riggs played by Steve Carell and King played by Emma Stone.