Legendary Gamblers - Tiger Woods
Published Date · Sept. 29, 2023
·
Read Time · 4 mins
Tiger Woods is one of the greatest golfers of all-time. Only Jack Nicklaus has won more Major titles than Woods' total of 15, and he is tied with Sam Snead for the most PGA Tour wins. At one stage it looked like that Tiger would break every record with ease, but personal problems and injuries, derailed his golfing career.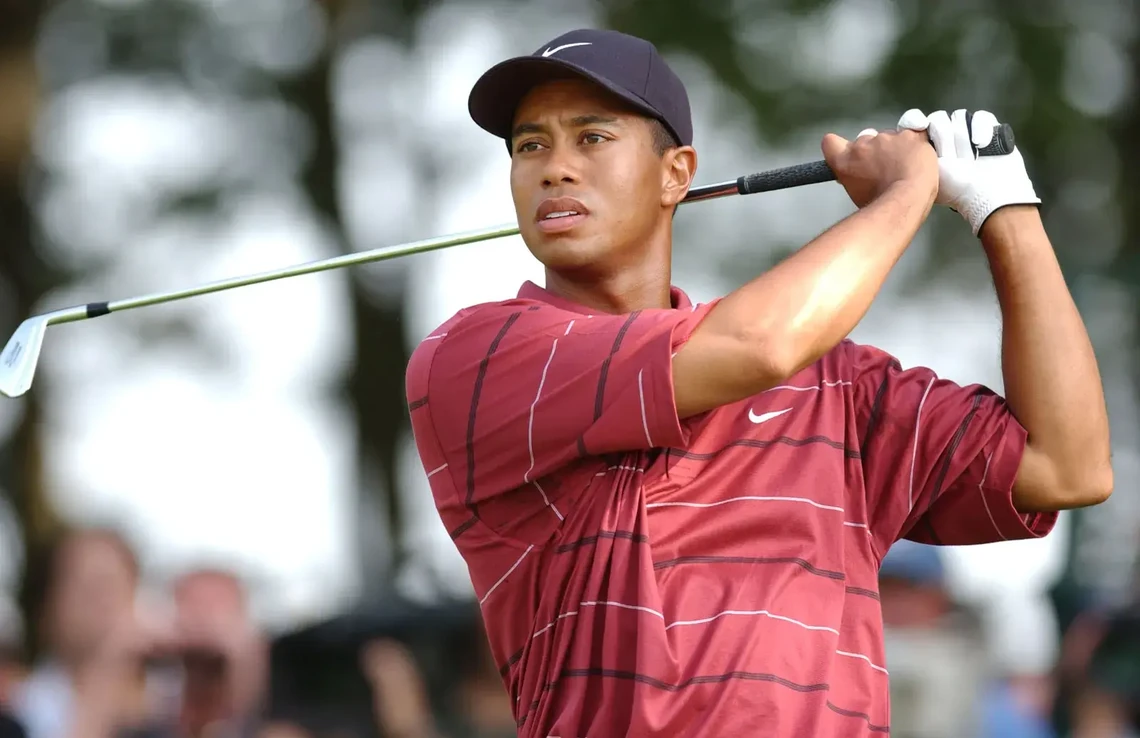 A car crash in 2021, effectively ended his ability to play full-time, but the former world number one still plays occasional tournaments. This leaves the billionaire with plenty of time to indulge his hobbies, which includes the odd wager or two...
What Makes Woods' Gambling so Legendary?
Now 47-years-old, Tiger Woods has been earning huge amounts of money throughout his adult life. Quite aside from the many millions that he earned through playing golf, Woods attracted massive sponsorship deals, lent his name to a successful video game franchise, raked in plenty of money from the media and has even designed golf courses.
Tiger is rich enough to have turned down an offer from the LIV Golf Series for a reported $800 million. When you're a billionaire, you can afford to be picky about who you work with.
With all his riches, it's fair to say that gambling huge sums of money is not the risk for Woods that it would be for most people. He has bet sums on a single hand of card games, that are greater than some people would earn in a year. It simply doesn't matter if he loses.
So keep that in mind as we tell a tale of a legendary gambler, which is a category that Tiger Woods definitely falls into.
Tiger Jam Poker Tournament
Tiger Jam is an annual event held at the MGM Grand Hotel & Casino. If you're a lover of golf and poker, this is an experience that you'll love. There's a golf exhibition from Tiger, golf tournaments, live music and charity auctions.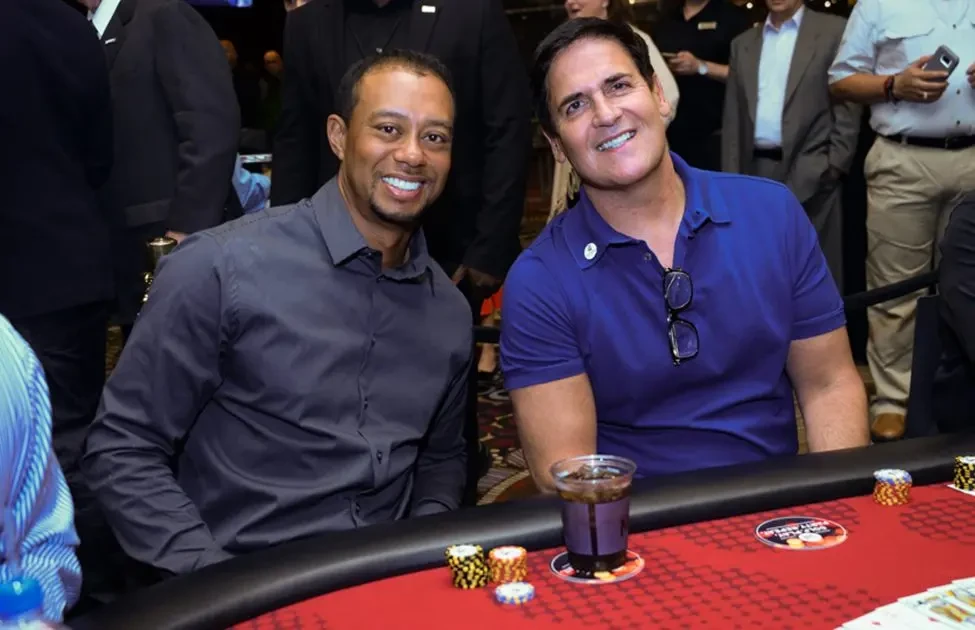 Betting fans will of course be focused on the poker and it doesn't disappoint. Tiger's Poker Night presented by the World Poker Tour, it features many of the world's top poker players.
$25,000 a Hand Blackjack
Woods is a particular fan of the Mansion at the MGM Grand, a club frequented by a large number of hugely wealthy athletes. With a $1 million betting limit, it has been reported that Tiger would routinely play blackjack at $25,000 a hand.
Woods' Biggest Wins
When you bet big, you can win really big. Let's take a look at some of the biggest gambling wins enjoyed by Tiger Woods.
Winning Back $300,000
Woods is considered a very good blackjack player. He is said to have won $1 million in a single night, on a number of occasions. It's therefore little surprise that after losing $300,000 at the Mansion one night, that Tiger backed himself to recoup his losses. He simply went to his room, caught up on some sleep, returned to the blackjack table and emerged with a profit.
Putting Against Kenny G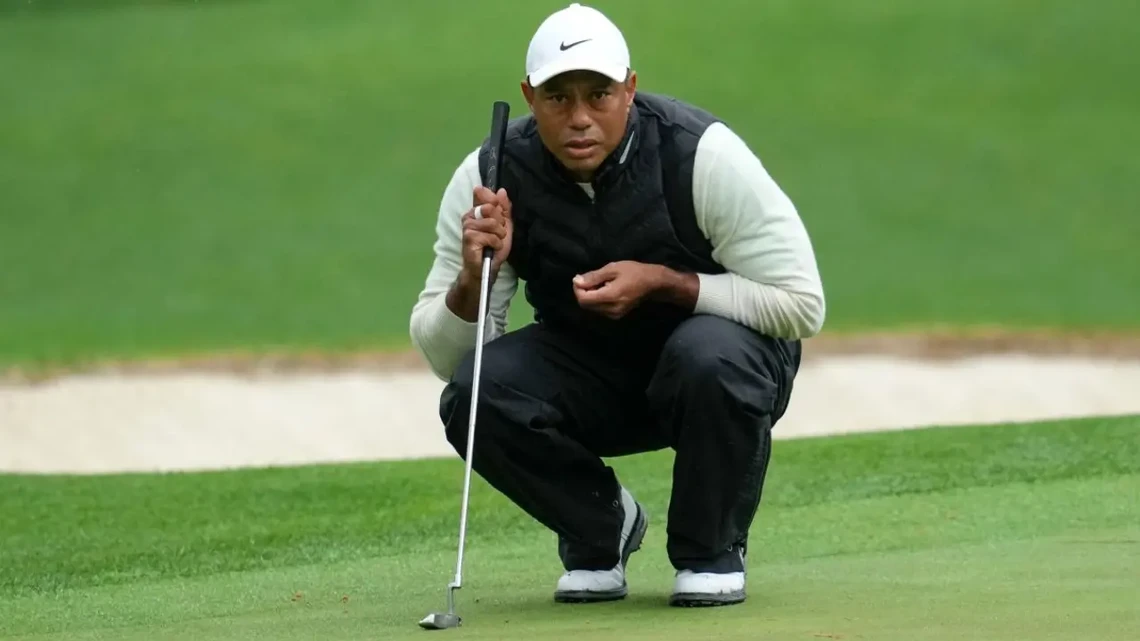 You'd have to be crazy to bet on putting with Tiger Woods, but that is just what the saxophonist Kenny G once did. Playing against Woods and his former coach Butch Harmon, Kenny unsurprisingly lost the contest and the bet. Tiger refused the $20, but on the advice of Harmon, Kenny G later stuffed the money into Woods' pocket, looked him in the eye and said "F*** you." The golf legend saw the funny side, replying "Good job, bro."
Woods' Biggest Gambling Controversies
Tiger Woods has had plenty of controversies in his career, normally away from the golf course. The once clean-cut sporting star has been involved in multiple motoring offences over the years, which has shone a light on a troubled personal life featuring infidelity and addiction.
$1 Million a Week Losses
In 2017, Woods was arrested near his Florida home, when he was found asleep in his stationary car, in the middle of a traffic lane. Tiger claimed that this was due to taking prescription drugs, but he ended up having to take part in a driving under the influence offer program.
Pleading guilty to reckless driving later that year, Woods was put on probation for a year, during which time he was not permitted to drink alcohol. Tiger went into rehab during this period and it emerged that he was losing as much as $1 million a week from gambling.
Where is Tiger Woods Now?
As we stated earlier, Woods' 2021 car crash saw him sustain serious enough injuries to have effectively ended his career as a full-time golf player. He still competes in some tournaments, but his days of winning multiple Majors seem to have passed, with Tiger failing to compete in the 2023 Open.
In many sports, once you've effectively retired, you've stopped earning, but that's not the case with golf. He is not far off from turning 50, which is when golfers can switch over to the senior tour.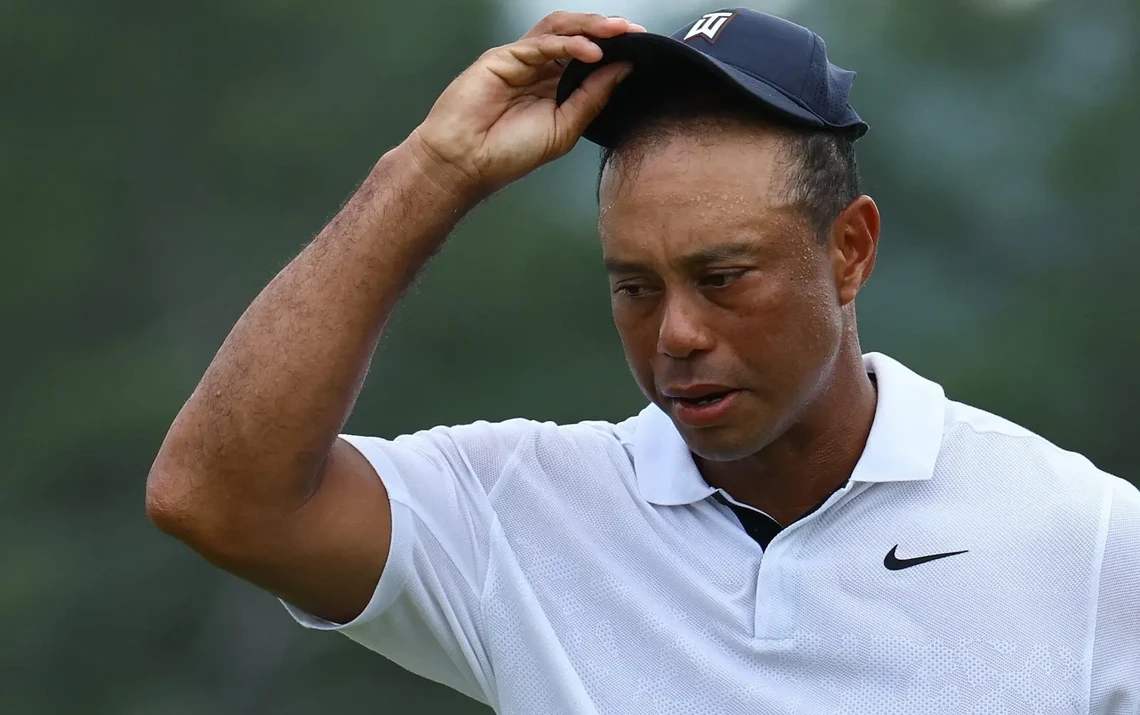 Tiger Woods remains the most famous golfer in the world, no matter what the PGA rankings might say. That means that he's still in demand for endorsements and like most legendary names in the sport, can earn a lot of money from personal appearances, exhibitions and course design.
Despite all of the money that he has lost over the years, Woods is still a billionaire and capable of earning sums over the next few decades. That allows him to continue his passion for gambling and sports betting, with reports claiming that he has not given up this pastime.