Legendary Gamblers: Ben Affleck
Published Date · May 4, 2023
· Last Updated · Oct. 4, 2023
·
Read Time · 4 mins
Ben Affleck is one of the biggest stars in Hollywood. As an actor, he has appeared in blockbusters such as Armageddon and has portrayed Batman in various movies.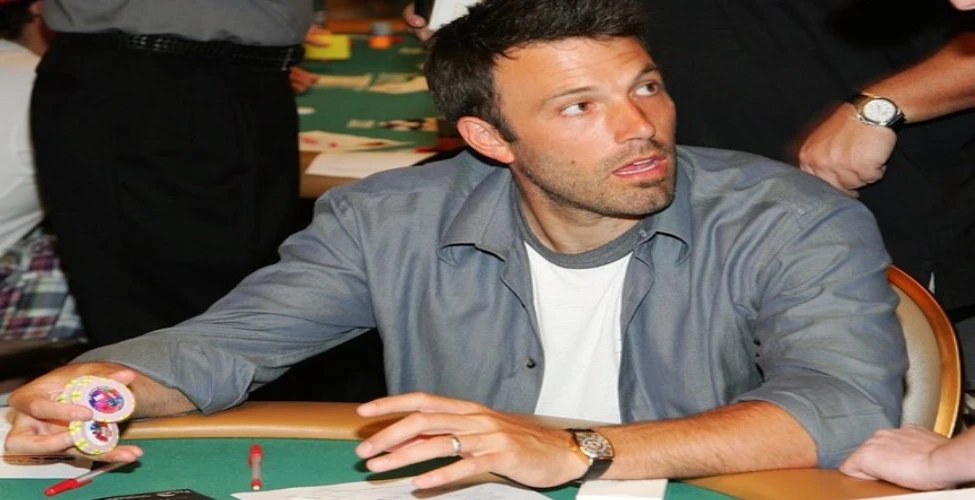 He is married to fellow movie star Jennifer Lopez, together forming one of the most famous couples in the world. Affleck is also known for his love of gambling and we're going to reveal all you need to know about this passion.
What Makes Ben Affleck's Gambling so Legendary?
After a long and successful career as an actor, writer, director and producer, Affleck has money to burn. He is said to have a net worth of $150 million, while his wife J-Lo's fortune is estimated to be $450 million. It's therefore fair to say that gambling for big money, is not quite the risk for this Hollywood star than it would be for the average player.
Affleck has long been fond of a trip to Vegas, to indulge his passion for playing high-stakes poker and spending time on the blackjack table. His childhood buddy Damon also enjoys a night in the casino and Affleck has been known to host major poker games featuring fellow celebrities such as Leonard DiCaprio and Tobey Maguire.
Affleck is a huge gambler, but when you have the career and earnings that he has enjoyed, you can afford to be.
Ben Affleck's Biggest Betting Wins
Here are some of the biggest gambling wins that the legendary film star has experienced.
California State Poker Championship
For Affleck, poker is not just a bit of fun. He is a seriously good player, as evidenced in 2004 when he won the California State Poker Championship.
The victory earned him a prize of $350,000 and a place in the World Poker Tour final tournament. He has competed in the California tournament again over the years, but has never repeated the success of 2004.
Big Tipper
You may wonder why someone that is so rich, would bother trying to win money gambling. For Affleck, his time at the casino clearly has nothing to do with trying to win a few extra bucks.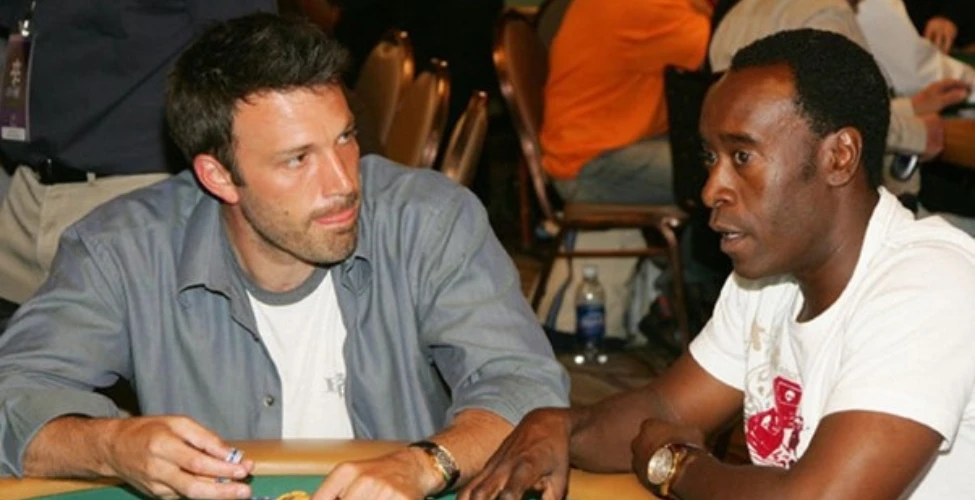 This was proved when he won $140,000 playing poker with his pal Damon in 2000. He gave away every one of the chips that he won to the staff working at the casino. It was reported that he was giving individual workers up to $5,000 in chips.
World Series of Poker
He has competed at the World Series of Poker on several occasions. Back in 2013, Affleck won a No Limit 2-7 Lowball Draw tournament in Ruzvadov, taking home a prize of $196,400.
Affleck has worked hard at improving his poker game. While others go to the casino and are happy enough to just play the slot machines, he has dedicated himself to getting better, even working with poker coaches such as Amir Vahedi and Annie Duke.
Ben Affleck's Biggest Gambling Losses
Affleck has found that, as is the case with every gambler, there are losses as well as wins.
$400,0000 Poker Loss
At one point Affleck was hosting his own high-stakes poker night, known as 'Ben's Game'. It featured A-lister actors such as DiCaprio and Maguire, along with the baseball player Alex Rodriguez.
One night Affleck was playing alongside his friend Ron Meyer, who was president of Universal Studios. It was reported that Affleck lost $400,000 to Meyer on a single hand.
Lost $60,000 in 40 Minutes
Back in 2019, Affleck dropped in at the Commerce Casino in LA. It wasn't a successful night for him.
At the time he was dating the musician Katie Cherry, following his divorce from the actress Jennifer Garner. An onlooker claimed that the actor was drunk while playing poker and lost around $60,000 in just 40 minutes.
It's worth pointing out that for a major film star with a multi-million dollar fortune, losing these sums of money is akin to an average Joe losing $20 playing on slot machines. It stings a little, but ultimately it's not the end of the world.
The Card Counting Scandal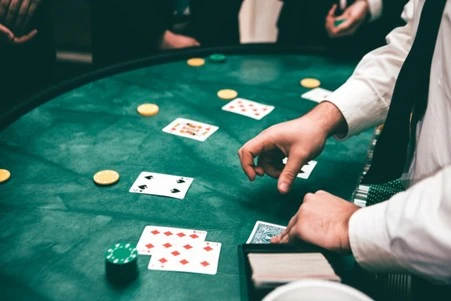 In a 2014 interview with Details magazine, Affleck admitted to counting cards while at the blackjack table.
He said: "I took some time to learn the game and became a decent blackjack player. And once I became decent, the casinos asked me not to play blackjack."
It was the Hard Rock Hotel and Casino in Las Vegas that banned him from playing the game.
"There were a number of casinos that said, 'Hey, you can't play blackjack here. We know you count cards'."
Well Ben, there's always Atlantic City if Vegas won't have you.
Where is Ben Affleck Now?
With these skills and a huge fortune to fall back on, Affleck's gambling seems like a relatively harmless pastime - not least because his career continues to go from strength to strength.
He recently acted, produced and directed the movie, Air. Affleck is also set to reprise his role as Batman in the upcoming DC Universe movies Aquaman and the Lost Kingdom and The Flash.
Though there have been times over his long career when Affleck has struggled to land big film roles, the fact that he is also a writer, director and producer, has ensured that he has always got back on track.
An acting career is a little like gambling. A lot of it is down to luck, but you can improve your chances of winning big, by putting in the hard work. Affleck is prepared to do just that, in both disciplines.