Casino Lab Unique Features
Written by Matt
Published date · May 17, 2021 | Last Updated · Dec. 14, 2022 | Read Time: 2 mins
This article will look at what makes Casino Lab stand out from the rest of the pack of online casinos out there these days and how that can benefit you as a player.
We have also taken a closer look at Casino Lab in our In The Hot Seat series.
Read Next: In The Hot Seat: Casino Lab
Casino Lab Unique Feature: Site Design
A unique part of Casino Lab is the aesthetics of the website. As you can see from the title, the casino is focused around a science lab that is decked out with all the latest kit, and they are at the top of their game.
It is casino fun that is right at the heart of what Casino Lab is all about. Three scientists operate this tricked out science lab. The main scientist is Philomena, who owns the lab and is joined by her faithful assistant Sebastian and her student Wesley. They create some incredible powerful potions that can turn the standard casino chips into cold hard cash. The team has the best equipment at their disposal to enhance your gaming experience. The tremendous trio has also dabbled with the mobile version of the site, and they have done a fantastic job with the mobile version of the site. To access Casino Lab on your mobile device, all you have to do is go to the website and log in to your account. There's no need to download any mobile apps to have some science fun.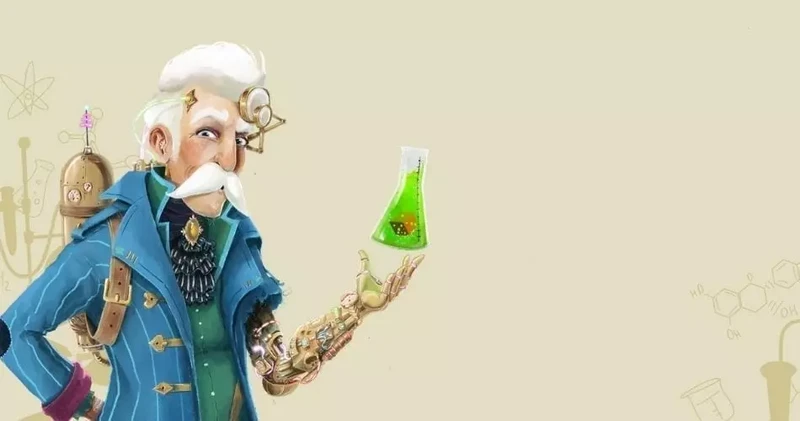 Casino Lab Unique Feature: Massive Game Selection
Well, those scientists have been hard at work gathering an extensive amount of casino games for you to play.
They have online slot games from some of the hottest software providers in the industry and some up and comers as well. You can tap into the well of the best live casino games on the internet at Casino Lab, in addition to classic table games that we all know and love. Casino Lab have also tied all these top games with some electrifying promotions that can help you win some eye-watering prizes. The games are very well categorised and easy to navigate for new users, following a consistent structure which guarantees players to find their favourite games and also discover new online slots.