Top Microgaming Slot Games
Published Date · July 8, 2021
· Last Updated · Dec. 14, 2022
·
Read Time · 3 mins
Microgaming is one of the oldest suppliers of online casino games, and they are still at the very top of their game. Other software companies in the industry revere them due to their stand out slot games and sizable jackpots.
This article will cover the highlights of this developer's games, including its standout titles, not forgetting the amazing progressive jackpot games that Microgaming have. These record-breaking games have made the headlines due to the life-changing amounts they can give to players. So here we go with the best Microgaming slots.
Mega Moolah
We are starting with the oldest slot from the kings at Microgaming. Mega Moolah is a highly interactive and rewarding slot game. There are excellent bonuses; the graphics are still decent even by modern standards; there are also four jackpots, which means big cash prizes up for grabs.
The slot has low volatility, so you can expect to get small but regular wins to keep you going as you play. Placing smaller amounts of stakes is another positive aspect of this slot game, as it will easily attract all types of slot players. Mega Moolah has produced an incredible £1.2 Billion in winnings, including a recent £5.6 million win. When you consider these factors, it's quite evident why Mega Moolah is one of the most popular slot games on the market at the moment.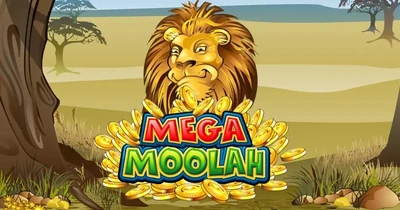 Thunderstruck 2
Drawing mainly from Norse Mythology and their thrilling hammer-wielding powers is Thunderstruck 2. Having been released in 2010, this has had time to build a loyal following and is still excited to spin the reels to this day. You can tell that a lot of planning and effort went into this electrically charged game. From the multiple featured games and bonuses to the amazing theme, Thunderstruck 2 is a joy to spin. Not only are there these principal elements, but the win potential regarding the size of the jackpot alone makes it worth playing. This game is a testament to the saying, "if it ain't broke don't fix it".
The Dark Knight Rises
Christopher Nolan's Dark Knight trilogy is regarded as one of the most iconic film franchises of all time and some of the best superhero films you're ever likely to see.
Thanks to the team at Microgaming, you can now relive all of the excitement of the Dark Knight Rises in online slot form. Fans of the movie will instantly recognise all of the characters from the film as they all make appearances on the reels, and the game's simplistic graphics do a superb job of bringing the mean streets of Gotham to life. The Dark Knight Rises might seem a little tricky to play, but if you're lucky enough to play the Fight Mode bonus feature, you can do very well. In addition, it's a much better slot than the original Dark Knight slot.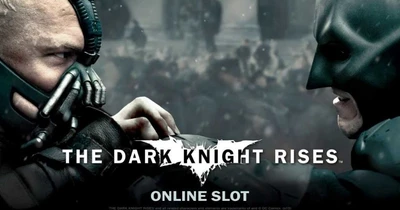 Immortal Romance
Another iconic slot game from the team at Microgaming is the gothic classic Immortal Romance. Immortal Romance was originally released in December 2011 but was recently revamped to bring up to modern slot standards.
We were massive fans of the original slot game, and we can't quite put into words how happy we are that Microgaming jazzed Immortal Romance with great multipliers and bonus features. Now would be a good time to play this one as it has recently been added to the Mega Moolah network, so it would be good to play the original before jumping on the next evolution of Immortal Romance.
Love Island
Fans of the now yearly dating reality TV show, Love Island, have found their perfect match with this scintillating slot game. Love Island has a very easy and appealing feel to it, with the added extra of the dating mechanic, which is in keeping with the theme. Even if you aren't a big Love Island fan, this slot has more than enough of its positives to give you an incentive to play a few rounds. The many bonuses and multipliers give players a big reason to spin the reels, especially with a 500x multiplier on hand to deliver some big wins.