How To Avoid Online Casino Scams
Written by Phoebe
Published date · Oct. 19, 2020 | Last Updated · June 28, 2023 | Read Time: 3 mins

A lot of people are sceptical about playing at an online casino due to fear that they may get scammed for their personal details or money. This should not be an issue though as long as you know how to avoid putting yourself in a vulnerable position. This article will give you some key advice on the best ways to avoid getting scammed.  The main points we can give you are to just be sensible. That is easier said than done though as there are plenty of efforts from some dodgy sites to try and catch you out.
Check the Online Casino Has a License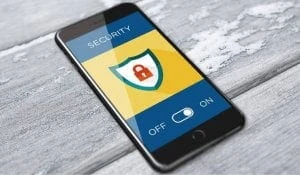 It is absolutely essential to ensure that the casino you choose to gamble with has a license to help show it is secure. An unlicensed casino will be far more likely to scam you than one with a license. In fact, it is almost guaranteed that a casino with a license is going to be legitimate. In order to gain a license in the first place, the casino must pass regulations from the local jurisdiction gambling authority. Gambling authorities are essentially a business that makes sure all gambling operators in your country are legitimate. In the USA this is most commonly the AGA – American Gaming Association. If a company claims that they are a legitimate gambling site yet are not visible on the AGA's website, then it is strongly recommended that you do not use them and seek a site that is licensed. There are a lot of companies out there that offer gambling services so it will not be too hard to find an alternative. There is no need for a legitimate casino to scam its customers. The trust which they build with the customers is worth far more than any money which they could scam. As you will most likely know, a reputation for a business is incredibly important, especially in the gambling sector. Once a company starts to lose their reputation it can be very hard to restore it. Due to the nature of online gambling, most people should only use a website that they know they can trust.
Be Aware of Suspicious Sites
It is no secret that the internet can be a dodgy place. There will be people out there who will try to scam others. This may seem alarming but as long as you are careful you should have nothing to worry about. However, this does mean that you may find people setting up sites where they pretend to be Leo Vegas yet they have nothing to do with the company. To check the site is real you will need to look closely at the URL. Legitimate sites have a padlock just to the left of the URL. This shows that the site is secure. Gambling companies are very protective of their reputation so if any fake sites come about they will usually be pretty quick to clamp down and get rid of any sites that may make people suspicious of them. 
Familiarise Yourself With Casino Software Providers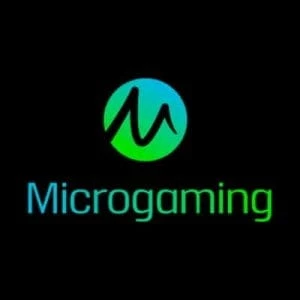 Trusted casinos always use reliable software providers. If games are created by a legitimate software provider then they will not scam you. There are not actually that many established providers out there, so finding a trustworthy one can be challenging at first, especially if online casinos are not part of your expertise. There are only around 10 providers who are truly established within the casino industry. These companies specialise in creating awesome games which are fun to play. They do not scam their customers for any money. The games always have a built in house edge. A house edge is the reason as to why the casinos are so sustainable for profit. It may seem unfair at first that the games are designed to always favour the casino but really it is all part of gambling. It is vital that punters remember that gambling is supposed to be fun and not a way to consistently make money. Reliable software providers consist of companies such as NetEnt, Microgaming and Yggdrasil. They, amongst others, have been operating for a long time and have established themselves as some of the leading providers. The best online casinos will only use the best software providers in order to help make the games as enjoyable as possible for the users.