Sportsbooks That Offer The Best Loyalty Programs
Written by Phoebe
Published date · Jan. 2, 2023 | Last Updated · March 16, 2023 | Read Time: 6 mins
Legal sports betting in the USA has seen a meteoric rise in the last few years, with sportsbooks working harder than ever to compete for your bets. There are plenty of factors to consider when choosing your online sportsbook, and which sportsbook app to use.
One aspect that will separate a good sportsbook from a great one, is the loyalty program offered. Free bets, merchandise, exclusive promotions and plenty more are all available at a number of the best online sportsbooks. We've taken a look at the best loyalty programs offered at online sportsbooks, to help make your decision even easier.
FanDuel Loyalty Program
Beginning with the Daily Fantasy Sports game, FanDuel Sportsbook is one of the leading sportsbooks in legal online sports betting.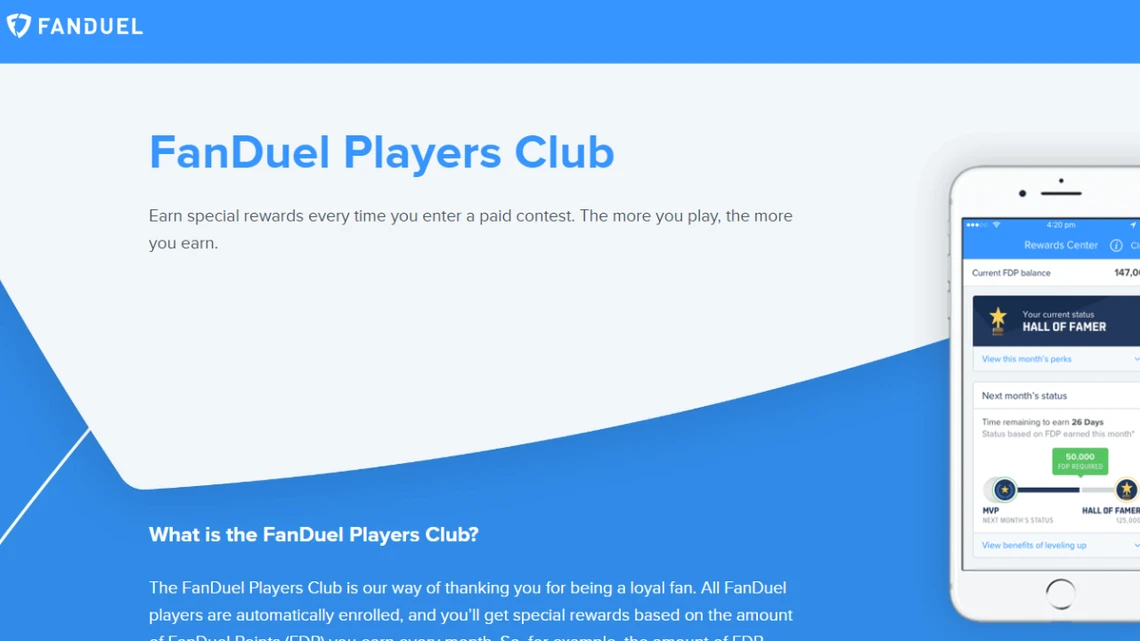 Their loyalty program is known as The Players Club, where it's very easy to earn points and progress through the different levels of tiers. One neat addition at FanDuel is that they'll show you how much more you need to play in order to advance to the next level.
Simply $1 worth of wagers is needed to earn points, and FanDuel will reward you with five FanDuel Points (FDP). At certain times of the year, around the biggest sporting events, you may also find that FanDuel will increase the rate that you earn FDP, so be sure to be on the lookout.
Each level offers weekly and monthly free plays, and the rewards get bigger and better the further you progress through the program. First of all, you'll start in the 'Free Agent' tier, needing 50 FDP to gain access to this level. At this stage, you'll earn $250 in Monthly Free Play, and $50 in Weekly Free Play.
The elite levels of the FanDuel Players Club are known as 'Hall of Famer', 'Legend' and the ultimate tier of 'GOAT'. An impressive 2,500,000 FDP are needed, but you'll gain exclusive perks, such as a personal account manager, and FanDuel merchandise.
Everyone who plays at FanDuel Sportsbook is opted-in automatically, so you won't have to worry about missing out on any perks. FanDuel really knows how to take care of their players, and their loyalty program is one of the best in the business.
DraftKings Loyalty Program
As the name of their online sportsbook suggests, it seems only right that you can earn Crowns by placing your sports bets at DraftKings. They boast one of the best sportsbooks in the USA, and have used their Daily Fantasy Sports knowledge to build a fantastic sports betting site.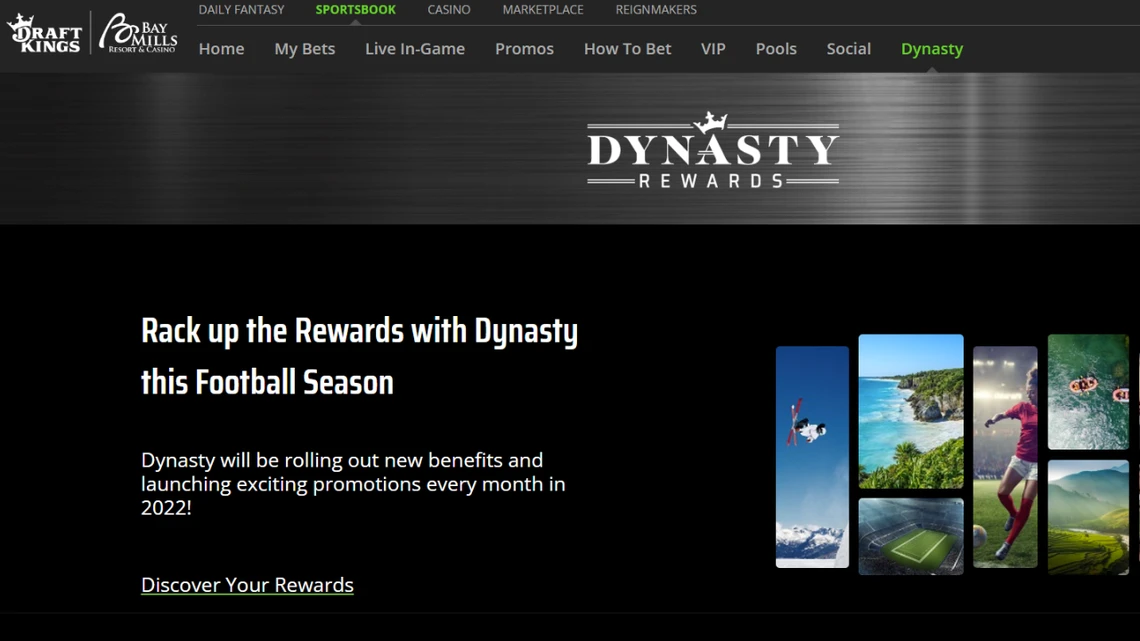 Their loyalty program is very easy to understand, and you earn crowns just by placing bets, regardless of the outcome. One crown is earned for every $2 wagered, although this may vary depending on the player. The beauty of the DraftKings Loyalty Program, is that crowns can also be earned at their online casino and on Daily Fantasy games.
As with many of the loyalty programs offered by sportsbooks, DraftKings operates a tiered system. The scheme starts at Bronze, and has five levels all the way up to Onyx. Be warned though, you'll need a minimum of 1,000,000 crowns to score yourself in the Onyx tier.
The rewards are well worth it at DraftKings, with the most basic rewards being free bets and site credits. The real speciality with DraftKings loyalty program is the Dynasty Store, where you'll find gift cards and devices, right up to vacation rewards.
All in all, we'd definitely recommend checking out DraftKings loyalty program. Given the quality of their online sportsbook, it's unsurprising to see a rewarding and profitable loyalty program.
Caesars Online Sportsbook
One of the biggest names in the world of gambling, it's unsurprising to see that Caesars Sportsbook has a fantastic loyalty program. They are one of very few sportsbooks with an additional massive, in-person casino located in Vegas, where players are also able to earn points to spend.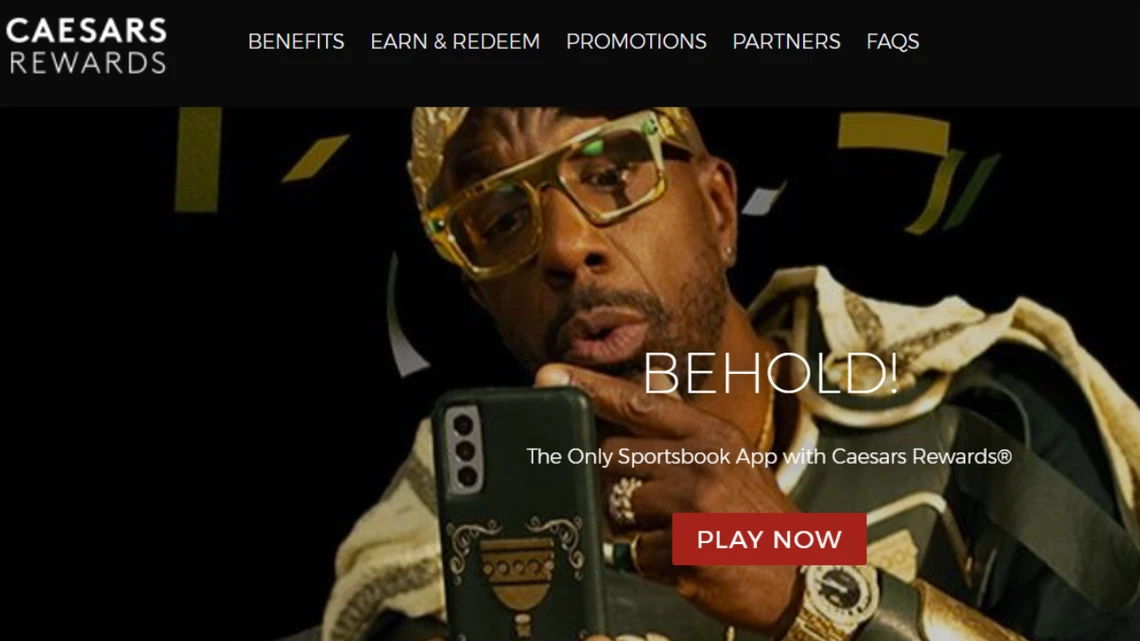 There are six levels of the Caesars Loyalty Program, with the lowest tier being Gold, right the way up to Seven Stars. Points are earned by using Caesars Sportsbooks, and you are rewarded with 1 Reward credit for every $5 of profit on sports bets.
However, you are also able to earn credits through other methods, such as hotel bookings, dining experiences and shopping.
Caesars Rewards really comes into its own with its exclusive rewards offered, and ultimately this is where you'll spend your points. You are able to redeem your reward credits for many activities, with many taking place at Caesars based resorts. However, there are additional, non-Caesars related events.
Starting at the base Gold level, you are able to earn discounted hotel stays, a free night in Las Vegas, presale access to shows, as well as plenty more perks.
If you're part of the Seven Starts tier, you'll be able to find casino discounts, airfare costs, free cruises and plenty of other discounts at Caesars.
The more profitable a bettor you are, the higher you are rewarded. Caesars Sportsbook is one of the best sportsbooks in the USA, and we think they've got it spot on with a fantastic all round loyalty program. Please note, you must opt-in to the loyalty program before earning any points.
WynnBet Online Sportsbook
WynnBet claims to have the industry-leading sportsbook loyalty program, and it's easy to see why. Much like Caesars, the Wynn brand has a whole host of in-person casinos, hotels and restaurants, where you are able to earn and spend your rewards as you wish.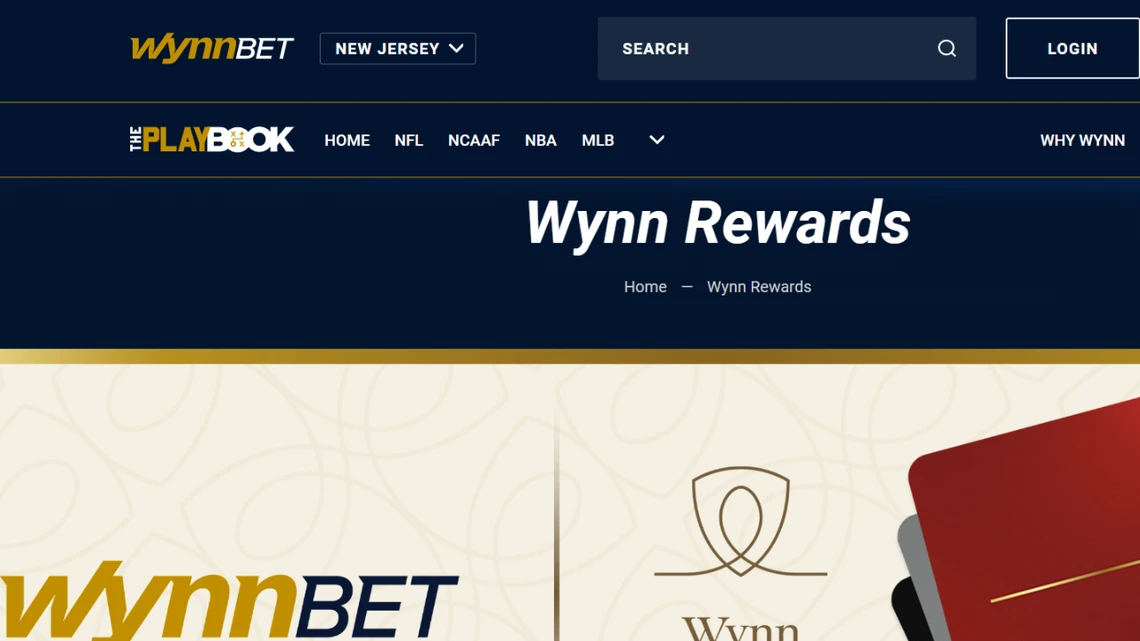 Their loyalty program is very easy to understand, with just three levels of rewards available. Red is the most basic, and comes with the chance to earn free bets, in-app rewards, as well as spending money to redeem at Wynn and Encore Las Vegas and Encore Boston Harbor.
Platinum is the second highest tier, and you'll earn rewards faster, as well as gaining complimentary spa credits, and restaurant vouchers to use at Wynn's established resorts across the USA. No doubt the top dog in loyalty programs is WynnBet's black tier, giving you complimentary hotel stays, master classes and a personal casino host should you ever make a trip to Las Vegas.
Earning points is simple, and the more you play, the more you earn. WynnBet also rewards those bettors who choose to stake a little more than the rest. All players are automatically opted in to Wynn Rewards, so you'll automatically begin earning points the more you play at WynnBet.
Their sportsbook is a fantastic choice for all bettors, and with the possibility of earning some fantastic rewards, we'd certainly recommend heading over to WynnBet Sportsbook.
BetMGM Online Sportsbook
Another huge name in sports betting, BetMGM Sportsbook provides a fantastic loyalty program, which was revamped earlier this year. Just as with Caesars and WynnBet, BetMGM integrates their iconic retail casinos and facilities to provide bettors with the chance to earn some fantastic rewards.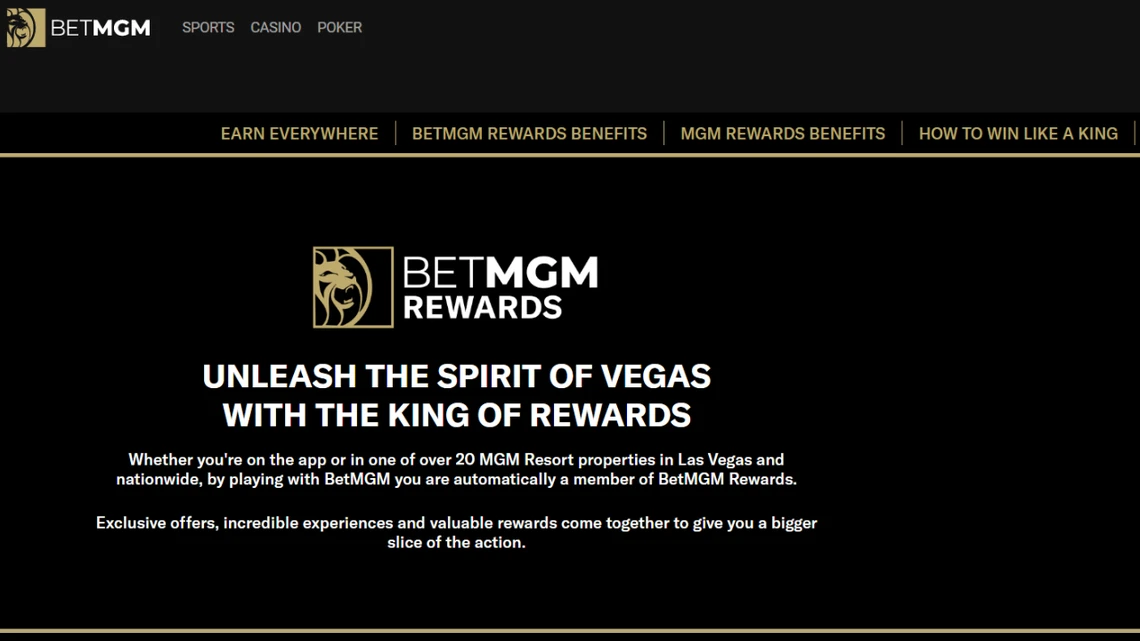 Upon signing up at BetMGM, you'll automatically become a part of MGM Rewards. There's five tiers to MGM Rewards, with the top tier being an exclusive, invite-only club. The rewards scheme begins at Sapphire, where you'll earn free bets and promotions, as well as access to MGM offers for discounts at MGM resorts.
The highest tier available to all is Platinum, where you'll need a hefty 200,000 tier credits to qualify. Complementary tickets, room upgrades and dining experiences are just some of the rewards available here, as well as the regular free bets and bonuses.
Earning points is easy, and the more you play at BetMGM Sportsbook, the more tier points you'll earn. It's important to note that BetMGM Rewards Points are separate from MGM rewards points. You will need to transfer your BetMGM Rewards Points into MGM Rewards Points should you wish to claim some of the best rewards available.
The 'King of Sportsbooks' certainly does not hold back with its loyalty program, and while it may be difficult to earn the elite level status, there's plenty to enjoy at BetMGM Sportsbook.
So Which Sportsbook Loyalty Program is Right For Me?
All of the best online sportsbooks will offer different loyalty programs, with different programs catering to different players' needs. If you're simply looking for free bets and credits as you play more, then FanDuel Sportsbook certainly is the one for you. However, we can't understate the stature and impressive nature of both the Caesars Sportsbook and WynnBet loyalty program.
If you're a more casual bettor, we'd recommend sticking to the more simple loyalty programs, where it's easier to earn points, and the base level rewards are strong. However, should you remain loyal to just one sportsbook, then it's certainly worth choosing the loyalty program with the best long-term rewards.
You can continue your visit to CasinoRange.com by reading our guide to loyalty programs.