Why is Keno So Popular in the US?
Written by Chris
Published date · Nov. 18, 2022 | Last Updated · Dec. 14, 2022 | Read Time: 4 mins
Since its introduction to the United States almost 200 years ago, Keno has long been a hugely popular choice of casino game for many across the states. There are many different versions of Keno out there, but in this article, we're going to be discussing the most common kind.
Many Keno games offer huge jackpots to their big winners, but even those more reserved players stand to regularly win sometimes. As with any game of chance, there's key statistical elements at play here, and understanding the game is the first step to a win! Here's why Keno is so popular in the USA.
The Beginning of Keno in the US
While not as popular as many casino games, Keno has long been a staple in US casinos and online. From its easy, low difficulty nature to its relaxed pace of play, Keno can be a fun choice of game. Tracing its roots back thousands of years, Keno originates in ancient China as a fun pastime called baige paio. Originally coming to the US via Chinese immigrants in the 19th century, it was anglicized by switching from Chinese characters to numbers and renamed Keno. This new name was based on the Latin for a group of five, quini.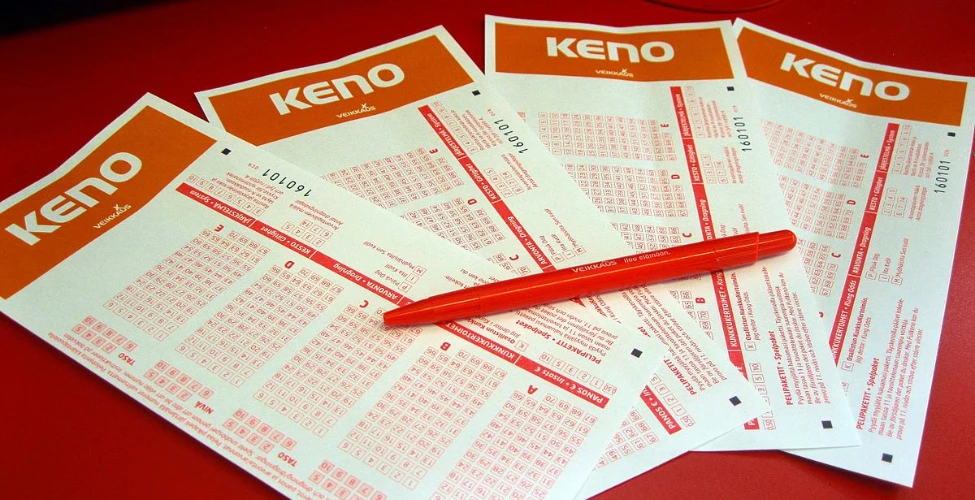 Interestingly, Keno isn't the only game that claims its roots in baige paio, with the lottery and bingo both said to have originated from the ancient game of chance. One of the big advantages of the game is how straightforward it can be to learn. While many casino games can be a little intimidating, this low skill entry requirement is perfect for beginners. Once you understand how it all works, it becomes a simple, fun game of chance. This has made it very popular in both physical casinos and online.
Keno simply boils down to four simple steps:
Choose your monetary stake on a draw
Select up to 15 numbers between one and 80
20 numbers are then drawn
The more numbers you match, the more you will win
With more numbers matching being statistically more unlikely, the big wins are obviously rare, but smaller wins are also quite common, making for an engaging, exciting time!
Keno in Land-Based Casinos
Playing Keno at a physical, land-based casino can be a really fun, exciting experience. Not only is it a straightforward learning curve, but there's also the great social aspect, giving you a chance to really enjoy the atmosphere, as well as the game. With it being so well enjoyed across the US, it's common to see a Keno parlor at your favorite casino. Compared to many other casino games, Keno offers a more relaxed, chilled out and measured option, allowing you to take a break from the more hectic pace elsewhere and have fun.
Keno in Online Casinos
If you're looking for an online Keno gaming experience, you're in luck! Many online casinos offer Keno. While playing Keno online can be a different experience to in person casinos, it can also be a much more convenient and fun way to play. It's such a versatile and enjoyable game of chance, it's no surprise you see it commonly offered at both physical land-based and online casinos. Make sure your choice of online casino offers Keno if you're interested in having a go at this ancient, popular game.
Why is Keno so Popular in the States?
There's a wide range of reasons why Keno has remained so popular for such a long time in the United States. From its simple, fun, and easy to understand nature through to the big, big wins that are possible when you play, there's many reasons why people choose to play. Just in case you're not sold yet, here are four of the biggest reasons why so many people love Keno.
Easy to Learn – Compared to many casino games, Keno is extremely straightforward. If, for instance, you're not all that well-acquainted with card games and don't know the rules to many classic casino games, Keno can be a great option when getting started. Casinos can be a little intimidating for newcomers, especially physical land-based casinos, so choosing a game that's easy to understand and get started with can be really useful.
Widely Available – Another hugely useful factor is just how common Keno is. Despite its humble origins in the 19th century, it's now available in a huge number of both physical casinos and online casinos. This is great for players looking for a flexible, commonly available game to get involved in.
Relaxed Pace of Play – Compared to some of the more hectic, fast-paced casino games, Keno offers a much more relaxed, chilled-out alternative. If you're looking for more of a relaxed, easy-going gambling experience, you could be in luck with Keno. Or perhaps you're just looking for a bit of a break from more intense games? Either way, Keno could be exactly what you're looking for.
Measured Risks – Another big reason why Keno is so well loved is the measured risks involved. You set your limits when selecting your stake amount and the number of numbers selected. This means you can play it safe by sticking with smaller wagers and fewer, commoner numbers, or go all-out and choose fifteen numbers and a large stake. You choose the level of risk.
There are many other reasons too, from the deep and cultural history of the game to the huge numbers of varieties of the game. When it comes to casino games, Keno can be a supremely fun option.
Future of Keno in the US
With Keno being so popular across the states and around the world, it's unlikely to go away anytime soon. In fact, it's only set to keep getting more popular and commonplace. With such a detailed and deep history behind the game, it's no wonder it's still around and stirring up interest.
If you're intrigued, it's definitely worth finding a physical land-based or online casino that offers Keno and having a go. With such measured risks, low learning curve, and wide availability, there's nothing stopping you from getting out there and trying for a big win!