Celebrities in Online Slot Games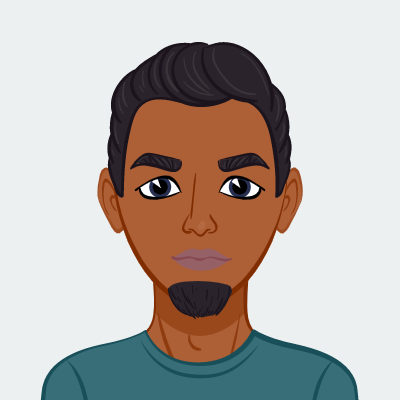 Written by Nosa
Published date · Sept. 6, 2023 | Last Updated · Sept. 6, 2023 | Read Time: 4 mins
Slot developers are often on the lookout for new inspiration when it comes online slot games. After all, there are already thousands of Egyptian, fishing or fruit-themed slots on the market.
Sometimes, it helps to use the popularity of others to help sell your product - who's more popular than a celebrity? We've taken a look through the archives and rounded up five celebrities who have appeared in online slot games.
Alice Cooper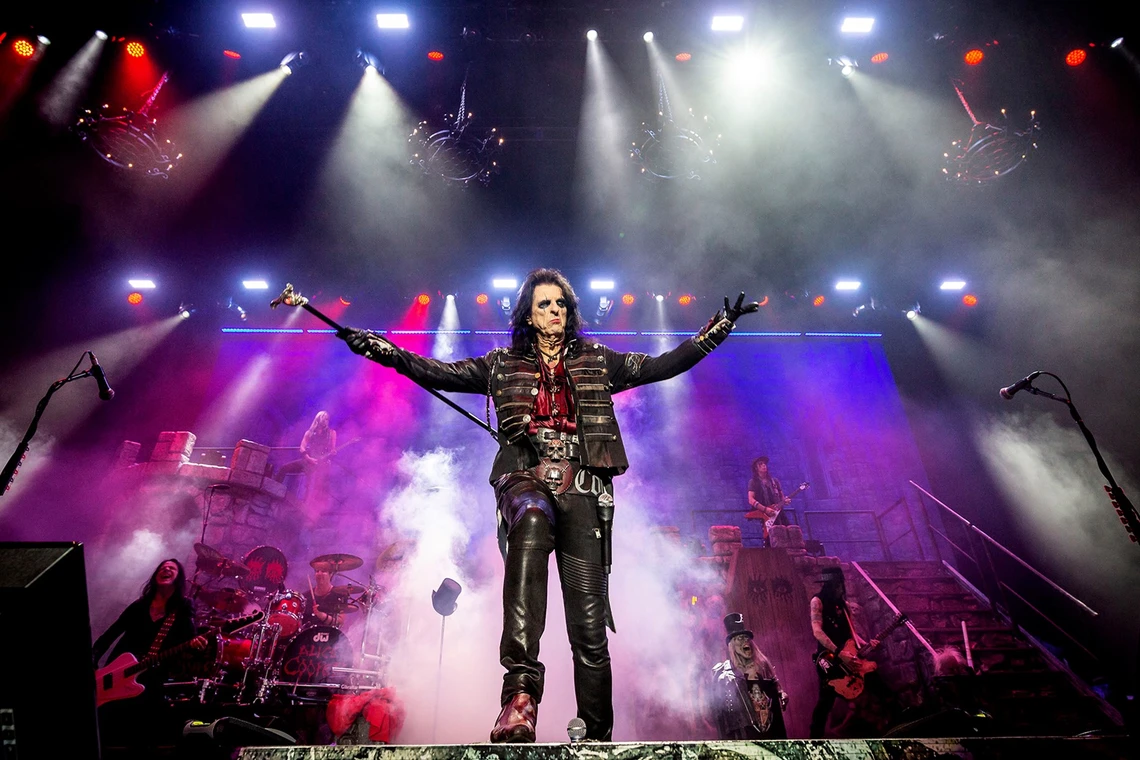 Alice Cooper is the stage name of Vincent Damon Furnier, an American rock singer known for his theatrical performances and shock rock style. Furnier developed a passion for music at a young age and formed the band Alice Cooper in the late 1960s. The band's name was eventually adopted as his stage persona, and he legally changed his name to Alice Cooper in 1975.
With his magnificently scenery-chewing performances and unique blend of rock and horror imagery, Alice Cooper became a pioneer of the shock rock genre. He gained widespread recognition through his hits such as "School's Out," "No More Mr. Nice Guy," and "Poison." With an influential career spanning over five decades, Alice Cooper has become a legendary figure in the world of rock music, inspiring countless artists with his showmanship and captivating live shows.
You'll be able to find Cooper in Play'n GO's Alice Cooper and the Tome of Madness
Lothar Matthaus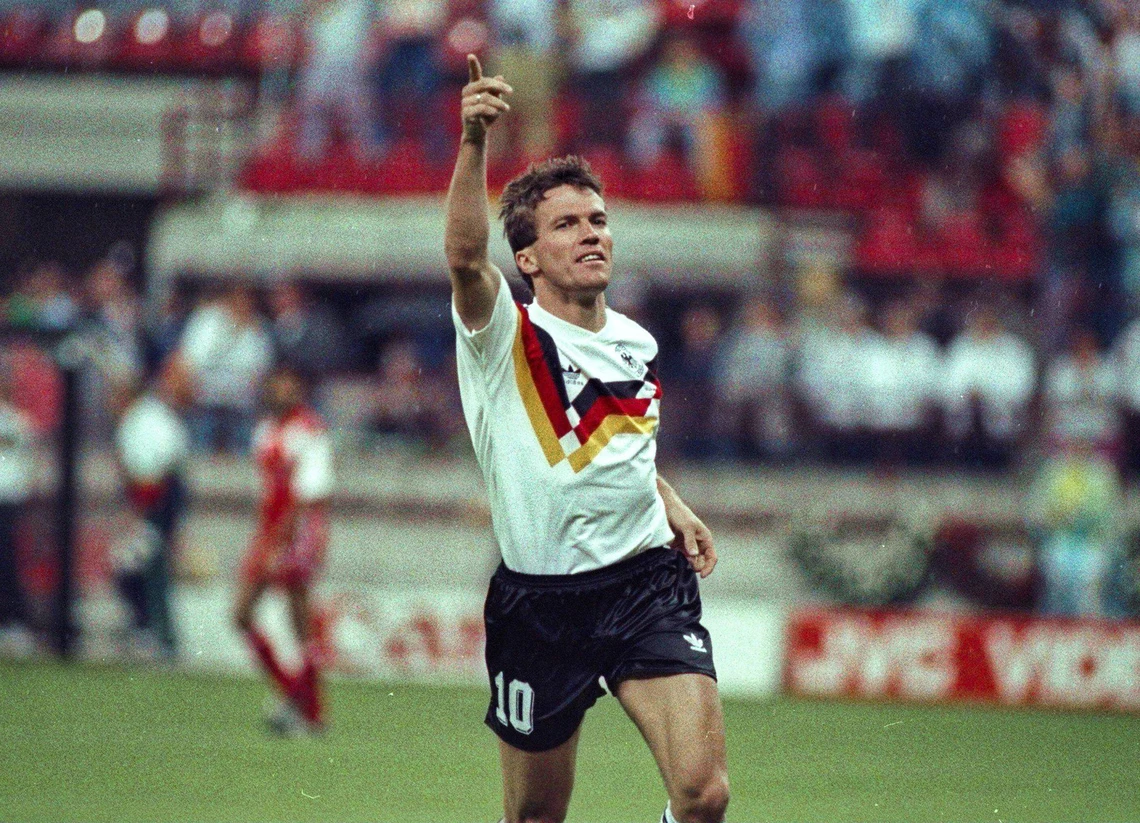 We hope there are huge soccer fans within the online slot community! Germany's Lothar Matthaus is widely regarded as one of the greatest football players to have ever graced the sport.
Known for his versatility and exceptional skill set, Matthaus played as a box-to-box midfielder, excelling both defensively and offensively. His performances earned him a call-up to the West Germany national team, where he became an instrumental figure, helping his country win the UEFA European Championship in 1980 and the FIFA World Cup in 1990 - the same year he took home the prestigious Ballon d'Or. Matthaus' exceptional career also took him to international clubs such as Inter Milan and later to Bayern Munich. He proved his dominance in various competitions, including the UEFA Champions League, where he led Bayern Munich to victory in 2001.
Check out Skywind Group's Lothar Matthaus: Be A Winner.
Jimi Hendrix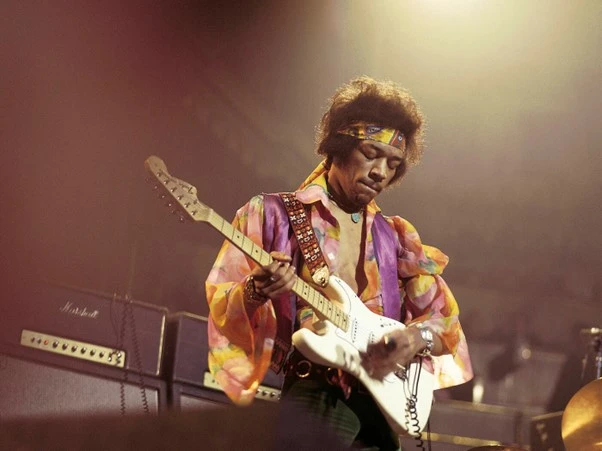 For fans of rock music and guitar enthusiasts, Jimi Hendrix needs no introduction. Born James Marshall Hendrix in 1942, he quickly became a legend in the music scene due to his innovative and groundbreaking approach to the electric guitar. Hendrix rose to fame in the late 1960s with his band The Jimi Hendrix Experience, creating psychedelic and rock music that pushed the boundaries of what was possible on the instrument.
Known for his virtuosic playing, Jimi Hendrix revolutionized rock guitar with his use of distortion, feedback, and innovative techniques. Despite his tragically short career, Hendrix's impact on music is immeasurable, and his influence can still be heard in the work of countless artists today.
Find the charismatic artist in NetEnt's Jimi Hendrix.
Joe Exotic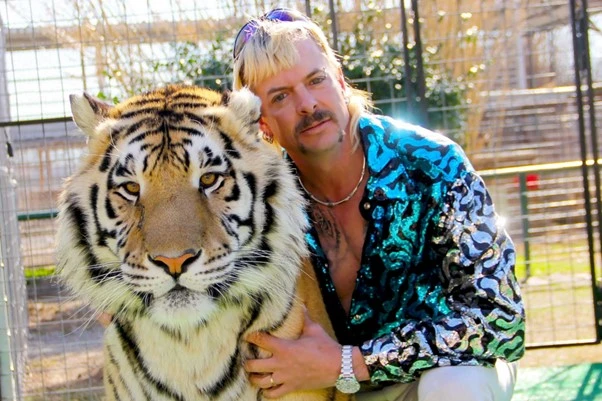 If you don't know who this is, what exactly were you watching during the pandemic? Joe Exotic gained widespread fame through his role as the self-proclaimed "Tiger King" in the hit Netflix documentary series of the same name. Exotic is the former owner of the Greater Wynnewood Exotic Animal Park in Oklahoma, where he housed and bred various exotic animals, including tigers, lions, and leopards.
His eccentric persona, flamboyant style, and ongoing feud with animal rights activist Carole Baskin captured the attention of viewers worldwide. However, Exotic's life took a dramatic turn when he became entangled in a criminal case that resulted in his conviction and subsequent imprisonment for orchestrating a murder-for-hire plot against Baskin. His story is one that exemplifies the complex and controversial world of exotic animal ownership and highlights the ongoing debates surrounding animal rights and the wildlife trade.
You can find the thorn in Carole Baskin's side in Red Tiger Gaming's Joe Exotic.
Michael Jackson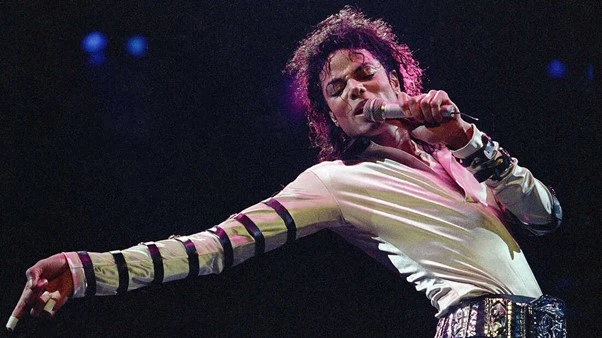 Michael Jackson's rise to fame and superstardom is legendary in the music industry. He first gained attention as part of the Jackson 5, a sensational group composed of Michael and his siblings. Led by his remarkable talent and charisma, the Jackson 5 quickly became a sensation with their soulful R&B sound.
As he transitioned into a solo artist, Michael's career reached new heights. His breakthrough album, "Off the Wall," showcased his incredible vocals and innovative dance moves. It produced multiple chart-topping hits and solidified his status as a solo superstar. With his unique style, iconic dance routines, and unmatched vocal range, Michael captivated audiences worldwide. His influence extended far beyond music, making him a global cultural icon.
Bally decided to immortalize Jackson even further by creating Michael Jackson: King of Pop.
Celebrities on CasinoRange
Be sure to check out our slot reviews on CasinoRange to find any more inspired by the rich and famous!