Legendary Gamblers: Pete Rose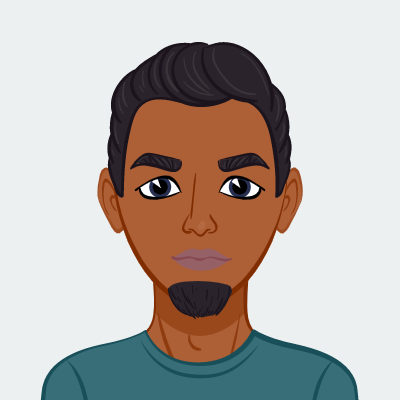 Written by Nosa
Published date · July 20, 2023 | Last Updated · July 20, 2023 | Read Time: 4 mins
Pete Rose is one of the most famous and successful baseball players to have competed in the sport. In a 24-year playing career, he was twice part of a World Series winning team with the Cincinnati Reds and also won it with the Philadelphia Phillies.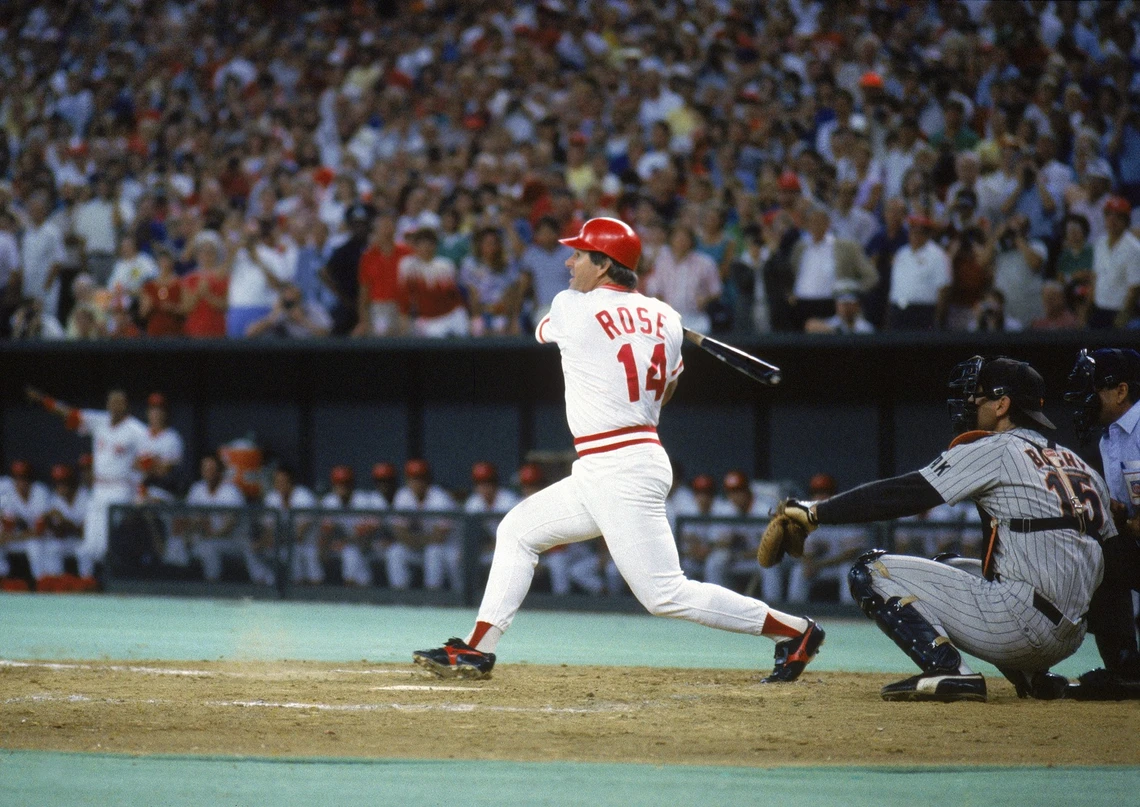 In addition, Rose set a huge number of individual Major League Baseball records. No MLB player has ever played more games, made more hits, or singles. Named in the MLB All-Century Team in 1999, which was voted by fans of the sport, Rose is a bonafide baseball legend.
What Makes Rose's Gambling So Legendary?
As well as being a legend of a baseball player, Rose is also a legendary gambler. The two pursuits collided during his managerial career, when he returned to take charge of the Cincinnati Reds.
Between 1984 and 1989, Rose managed the MLB team and did major damage to his reputation. His time at the Reds came to an end when it was discovered that he was betting on baseball, which is a violation of MLB rules. As a result, Rose found himself on baseball's ineligible list.
March - July 1986
Rose always maintained that his baseball gambling only started when he had stopped playing. Yet between 1984 and 1986, he not just managed the Cincinnati Reds, but also still played for them.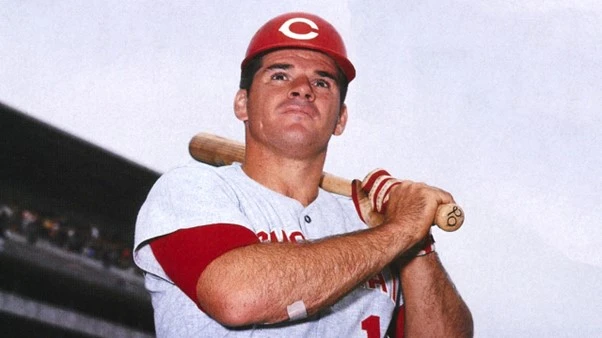 Evidence emerged that between March and July 1986, he placed many baseball bets, though to Rose's credit, none of them were against his own team. He did however, often bet on the Reds to win, which included instances when he was playing. This discovery in 2015, came at a bad time for Rose, who had recently applied for reinstatement to the world of baseball. The argument that he had not broken any rules as a player, had been blown apart.
Rose's Biggest Gambling Controversies
The controversy of Pete Rose and his gambling, has many facets. Let's take a deep dive into the impact it had on his life and career.
$100m Losses
Rose's lifetime ban from being involved with baseball hit him heavily in the pocket. He estimates that it lose him around $100million in earnings.
In 2019, Rose said: "Me betting on my own team to win, which I did back in the eighties, cost me $100million. I mean that's what it cost me. Because I'd have been managing the Reds for 30 years at three or four million dollars a year. And all the off-field stuff I'd have gotten. For people who say I haven't been punished enough, they don't know what the hell they're talking about."
The Dowd Report
In 1989, MLB Commissioner Peter Ueberroth hired John Dowd as Special Counsel to MLB. Dowd's role was essentially to investigate the allegations concerning Rose. The result was The Dowd Report, a 225-page document detailing Rose's betting. Gaining evidence from people who placed bets for Rose and bookies with whom he gambled, the report conclusively proved his guilt.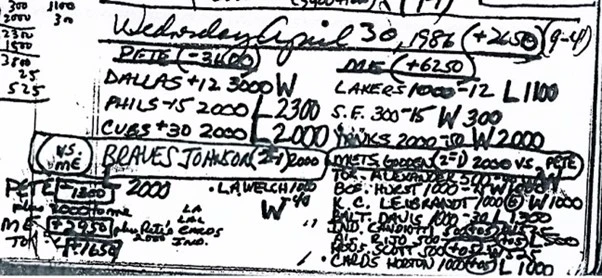 On a daily basis while manager of the Reds, Rose bet $2,000 on a single game. If he bet on a full slate of nine MLB games in a day, that would mean he would bet a total of $18,000.
Lifetime Ban and Hall of Fame Exclusion
Rose has said that when he agreed to a settlement that saw him receive a lifetime ban from the game, he did not consider that this would also prevent him from joining the Baseball Hall of Fame. A player with Rose's ability, passion and achievements would have been a shoe-in for such an honor. He was at least inducted into the Cincinnati Reds' Hall of Fame in 2016.
Where is Pete Rose Now?
On the 1st of January 2023, gambling on sports became legal in Ohio. With the state looking for a famous face to place the first legal bet, Pete Rose was the obvious choice. The bet that he placed was also an obvious one, with the baseball legend backing the Cincinnati Reds to win the World Series. The fact that Rose was chosen for this honor, demonstrates the high regard that he remains in, amongst Ohio residents.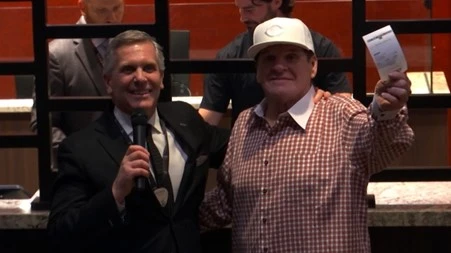 The same is not true of the MLB. In 2022, a letter leaked that Rose wrote to the MLB commissioner Rob Manfred, in which he pleaded for his ban to be rescinded.
He wrote: "Despite my many mistakes, I am so proud of what I accomplished as a baseball player. I am the Hit King and it is my dream to be considered for the Hall of Fame. Like all of us, I believe in accountability. I am 81 years old and know that I have been held accountable and that I hold myself accountable. I write now to ask for another chance."
The request was turned down. It looks like Rose will never make the Hall of Fame, but he remains a legendary gambler.