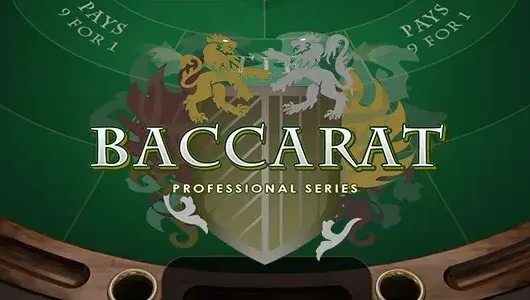 Baccarat Pro Slot Overview
Baccarat Pro, created by the ever-talented NetEnt team, is a highly rewarding version of the classic table game. There are no complicated rules to learn with Baccarat as there are only three possible bets to place; the Banker, Player or Tie. You can also set a combination of bets on these three outcomes. You are betting on who will have the highest points at the end of the round, with the best possible score being a nine and a tie meaning the Banker and Player end up with the same score.
With atmospheric music, high-quality graphics and even a fast-paced game mode, this classic table game is not a snooze-fest, especially with a possible 9:1 return on a Tie win. The easy-to-follow rules and simple controls make this an ideal table game for beginners learning the ropes, and you can place a bet as low as £0.10. For those wanting more of a rush, you can place bets up to £1,000.00.
Baccarat Pro Slot Details

| | |
| --- | --- |
| | 0 |
| | x |
| | Unavailable |
| | x |
| | $0.1 |
| | $1000 |
| | x |
| | |
| | |
| | |
| | |
Matt
Journalist at CasinoRange.com
Published Date · Feb. 17, 2020
Last Updated · May 5, 2023
Playing this online casino game really couldn't be simpler, and with the remarkable payouts some players have seen, it is easy to see why Baccarat Pro is such a popular table game both online and in the casino itself.
Cons
Might Not Be For Everyone
How To Play Baccarat Pro Slot
Baccarat Pro is a simple casino game and is not difficult to play. Cards 2-9 have their basic number value, 10, J, Q and K are valued at ten and Ace is 1. The cards will first be dealt with two for the banker and two for the player with a possible third card being dealt if the third card rules apply. You'll add your cards together, and you want to get the highest possible score, with 9 being the highest number you can achieve.
If your total is more than 10, you subtract ten from the total, so you never have more than 9. For example, if you have a seven and a King, your total would theoretically be 17 so you subtract ten and your total is 7. Not a low number, but an eight or a nine would be considered a natural and the best you can get in Baccarat.
Once the two cards are dealt to the banker and the player, if the player's cards total 0-5, a third card is drawn. This is the same for the banker but only if the player has not had to draw a third card. Lucky for you, this is all handled by the banker, making play super simple.
When you open Baccarat Pro, you'll see a table with three areas marked out; Tie, Banker and Player. In the bottom right of the screen will be your chips. You place the chips in whichever bet or combination of bets you wish to place and click DEAL. Once the round is done, you can either REBET X2, REBET or NEW BET.
Baccarat Pro Slot Features
There are no specific promotions offered on Baccarat Pro; however, there are different game modes to choose from depending on your level and confidence. Begin your Baccarat journey with Low Limit Baccarat where bets range from €0.10 to €10.00 and then work your way up to Baccarat Pro High Limit where bets can reach up to €1,000.00.
Baccarat Pro
Game Type:TableSide Bets:No
Decks:8Roadmap:No
Min Bet:€0.10Game History:Yes
Max Bet:€1,000.00Speeds:2
Baccarat Pro RTP and Payouts
TiePlayerBankerRTP85.64%RTP98.76%RTP98.94%
Payout9:1Payout1:1Payout0.95:1

Baccarat Pro Slot on Mobile
NetEnt wants you to enjoy baccarat wherever you are, so they've designed it for use on your mobile as well as your desktop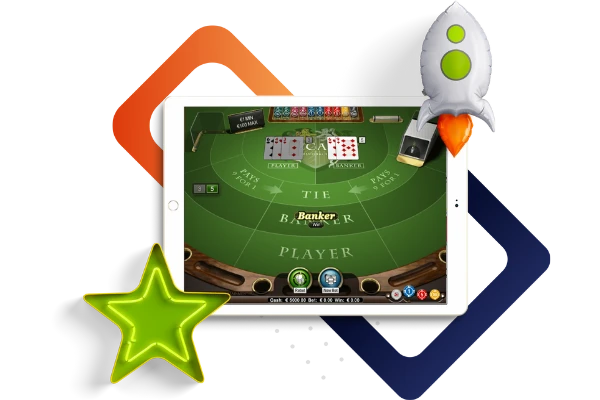 Best Casino To Play Baccarat Pro