6 Ways To Improve Slot Odds
Written by Matt
Published date · June 28, 2021 |
Last Updated · Dec. 14, 2022 | Read Time: 3 mins
Most of us know that online slot games are mainly down to chance. However, there are ways in which you can improve your odds whilst playing online slots. 
Not only are there methods that you can use to enhance your chances, but going into slot games without a strategy could lead to mistakes. You could end up losing money unnecessarily or making decisions that could cost you money. This article will look at some hints and tips that you can use whilst play online slots.
6 Ways to Improve Slot Odds
Check Out The Slot's RTP
When looking at online slot games, you shouldn't spend too long looking at the game's graphics, design or gameplay or even the jackpots. Instead, you should be concentrating on the RTP or Return to Player. RTP is essentially how much you can expect to lose when you're playing a particular game. 
For example, a slot game with an RTP of 96% means that for every £100 you play, you will get a £96 back minimum. This is purely an estimation, but it still demonstrates the kind of odds you can expect when playing slots.
Don't Get Drawn in by Progressive Jackpot Slots
Whilst progressive jackpot slots have that big ballon of cash waiting for the one to hit the jackpot, the likelihood of you landing that is very low. Slow games that have a huge jackpot usually have a poor RTP. You should focus on medium variance games with good RTPs and decent payouts.
Take a look at Free Spins and Bonuses.
You should always look to take advantage of any bonuses or free spins every moment you get. Many online casinos offer free spins and bonus money for online slot games, which will allow you to win real money. Do check out the wagering requirement on any free spins promotion or money bonus, so you know exactly how the bonus works. 
Pace Yourself and Manage Your Bankroll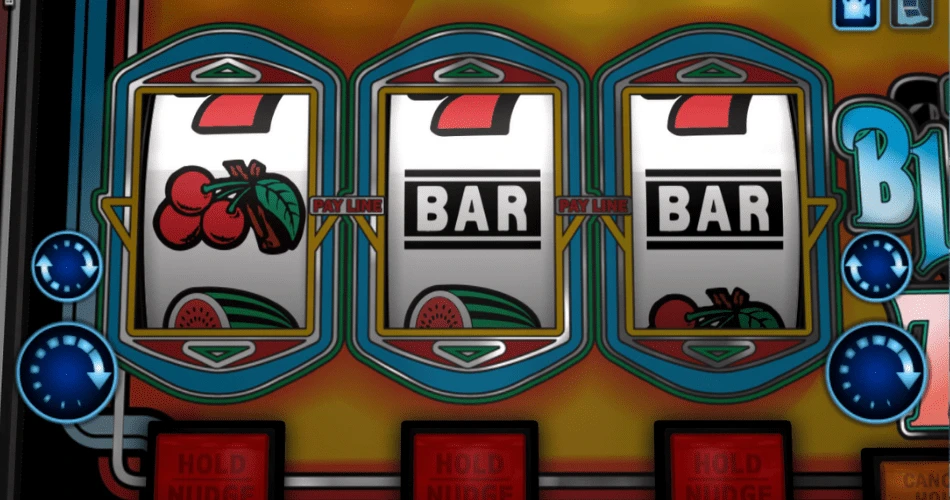 Another important thing to remember is that you need to pace yourself and watch your balance as you play. Controlling your pace is very important when you are playing slots for the first time as you can lose track of time, and there aren't any constraints on your playing. 
You'll need to look at the number of lines on each slot game and how much you want to bet on each spin. Then you've got to look at your average time playing and your starting bankroll. You should also set a time limit for how you intend to play. You should also look at winning limits as some people go over the top when they win big. 
Learn about the Slots
We suggest that you research the gameplay of each slot game you wish to play. Slot games come with some nifty bonus features that allow you to unlock free spins and win the bigger jackpots that the slot game has to offer.  
Choose the Best Casino
This is possibly the best tip we have for you. You have to make sure that the casino you're playing at is licensed and reputable first of all. You will need to check if they are licensed for the region you're playing in as well. 
Next, you'll have to check out if they have a history of giving fair odds. Online casinos use auditing services to verify that their games are fair, so if you're able to see this on the site, then you are in good hands. 
Last but not least, you need to check whether the casino has ever had any issues with fraud in the past. Many online casinos come back after being suspended; if they have, you need to check that they are fully licensed.