Best Christmas Gifts for Casino Players
Written by Phoebe
Published date · Nov. 18, 2022 |
Last Updated · Dec. 14, 2022 | Read Time: 3 mins
Christmas is the time for giving, and if you are still trying to decide what to get the casino enthusiast in your life this holiday season, then take a look at our list of the best Christmas gifts for gamblers.
Firstly, you should think about what casino games your loved one plays. Do they enjoy classic table games, sports betting, or slot games? Do they like playing live casino games more than going to a brick-and-mortar casino?
Knowing their playing preferences and habits will assist you in selecting the perfect gift that will make you both winners! Read on to find out more!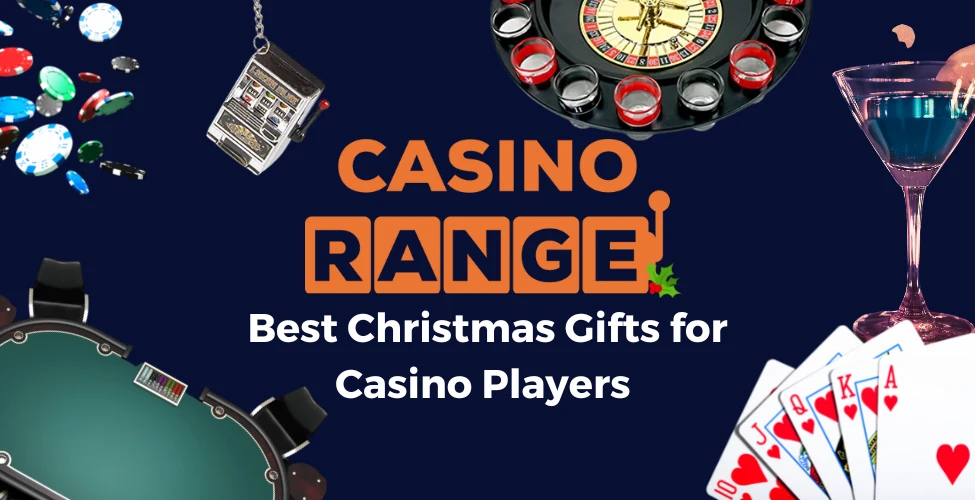 The Slot Spinner
Starting off with the slot player, we have searched high and low for something they are sure to love. If you are on a secret Santa budget or looking for a quick stocking filler, grab a slot keyring which can hopefully add a bit of luck to whoever gets gifted it. If you have a little more to spend, there are fantastic slot-themed savings banks that, when you pull the slot leaver, coins fall out (a fun yet responsible way of managing your bankroll, perhaps?). Another option for your fashionista friend is a slot-themed belt buckle. There are a couple on the market ranging in price, but you can even get custom ones that include a favourite slot game!
The Roulette Enthusiast
We have a couple of good gifts for the roulette player in your life. Firstly, while we dont necessarily condone drinking and betting at the same time, we know this gift will be able to get any casino-themed party started, a roulette shot wheel. This is less about betting and more about adding a bit of fun to the traditional game. If an alcohol-fueled game of roulette shots is not up your street, then there are plenty of roulette sets on the market, which include everything from the card, chips, rake, and wheel. These can range from relatively cheap, or if you are really looking to spoil this person, you could go all out and buy a real set (this may set you back quite a bit, though!).
The Blackjack Strategist
There are so many presents we can think of to gift a blackjack player. First on our list is an automatic card shuffler; in this day and age, why would you want to shuffle cards the old-fashioned way? This will be sure to impress at any blackjack parties they may be hosting in the future. Another fantastic gift for this particular person would be a pair of blackjack-themed socks or a personalised money clip they can take with them on their next trip to the casino for a lucky charm! Nothing beats a personalised gift if you ask us!
The High Roller
We all know this player at the casino, but what should you get them for a Christmas present? A weekend away at the casino & spa is a great gift if you are willing to spend a decent amount, but if you are looking to spend a little less, but impress the high roller in your life then we have something for you! You can get their favourite drink as a Christmas ornament so they can hang it on their tree, whether it's a martini or a glass of champagne, there are hundreds to choose from online! Another impressive gift for the big spender in your life is a set of playing cards that are printed using gold foil! This is a thoughtful gift that adds a bit of sparkle this Christmas season.
The Poker Professional
Last but certainly not least, there are hundreds of options on the market for poker players, but we have managed to narrow down a few of our favourites. First, and probably our favourite on the list, is a foldaway or stationary Poker table. These, depending on quality, will range in price and can be suitable for any budget, so you really can't go wrong! Another great present would be to get your loved one a set of personalised poker chips (you can get these with the person's name, initials, face or even their pet!) Lastly is a poker chips case or set; you can also get these in loads of different styles, from a classic wooden case to a clear, more modern aesthetic.