Creating the Casino Experience at Home
Written by Julie
Published date · July 1, 2021 |
Last Updated · Dec. 14, 2022 | Read Time: 2 mins
We constantly look for new ways to entertain ourselves and guests, so why not try to recreate the fun of a casino in our own homes? This is the perfect way to enjoy some light-hearted casino games as there isn't any pressure, and everyone is in a relaxed and chilled mood. So if you're thinking of hosting your casino night and want to pull it off as well as Michael Scott in the US Office, we have all the advice for you in this article.
Use a Live Dealer from an Online Casino
We all think we can don a waistcoat and read a few how-to articles, and we think we can be a casino dealer in blackjack or spin the roulette wheel properly. However, as the online casino world has grown massively over the last few years, there are a plethora of options for you to choose from when deciding which games to play at your casino night.
You can use the live dealer games at online casinos such as Amazon Slots Casino. Another benefit to using an online casino is that you can switch between games on the fly without pausing the action on the night.
Hire Real Casino Tables
It's now possible to hire proper casino tables to make for a real authentic experience at your casino night. Depending on how much space you have to play with, you can get two or three tables to have the different games set up simultaneously. This will give your casino night more of a professional feel, and it turns your night from a good one to a great one.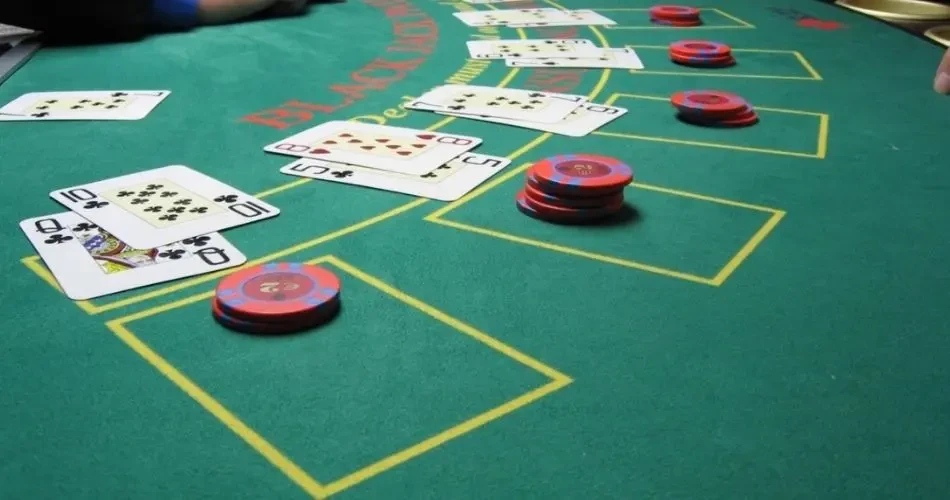 Music Can Make The Night
Music is a very important part of how players feel when playing at a casino. An online casino has this advantage over land-based casinos as they can set a different vibe on the fly. This is another good reason to use an online casino to play the games as part of your casino night. Check out Amazon slots' games and listen to the music playing on each of the games to feel the vibe they are bringing to the table.
Other Features to Kick the Night Up a Notch… Bam!
Now that you've got the right music vibe, the good games to play and few tables, what else can you add to your casino night to make it even better than the real thing.
Well, when you visit a casino, you will be greeted with lots of fine food and drink. You may want to hire a bartender to create some delicious cocktails and look up how to make some classic canapes. In addition, a home-based casino night can be a fantastic way to start socialising with friends and family again. Not only will you create long-lasting memories with people but they will be having lots of fun whilst there.