Celebrities You Didn't Know Liked A Bet
Written by Chris
Published date · Nov. 25, 2022 | Last Updated · Dec. 14, 2022 | Read Time: 3 mins
There are many ways to secure celebrity status, whether that is by being an actor, singer, model, or sportsperson. However, celebrities are not usually known for their gambling habits.
Like most of us, many will enjoy mixed success while others might go on to lose substantial sums of money. Some are quite open about their hobby and will happily share stories of their successes or failures. For the rest, their gambling activities only come to light when regular players catch them in the act.
So, do you think you can guess who is on this list? One thing is certain, some names on this list will definitely surprise you!
Tiger Woods
When you're a successful sports superstar, large amounts of money tend to come pretty easy. So perhaps it shouldn't come as the biggest surprise that the greatest golfer of all time is quite happy to chuck some of that money around at the casino.
Around the same time as his much-publicised marriage woes, it was also reported that Tiger was struggling with a gambling addiction. It was said that he would frequently visit Las Vegas, and was said to gamble up to $250,000 a hand while playing blackjack. Despite his eye-watering wealth, this is still a lot to be wagering on a single hand of the casino classic.
Paris Hilton
Firstly, it is probably for the best that we don't focus on exactly why Paris Hilton suddenly became a global celebrity… However, as the heiress to the world-famous Hilton Hotels franchise, it's safe to say that she has a few quid to chuck around.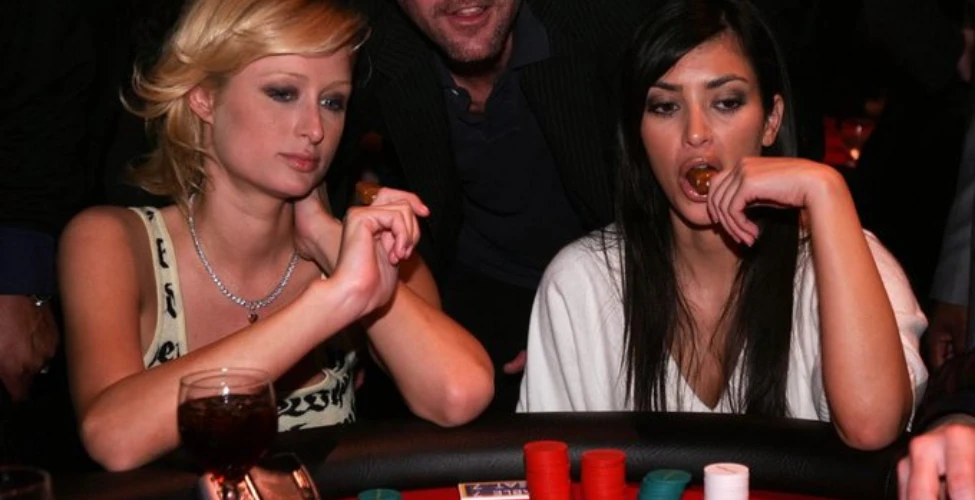 Her gambling escapades were said to enjoy a trip to a Las Vegas casino, where she was happy enough to chuck away $30,000. While Texas Hold'em Poker is said to be a favourite game of hers, she made light of her gambling connection when she signed on to be an ambassador for online casino, BGO!
50 Cent
Curtis James Jackson is certainly worth more than his rap name suggests, and he is also said to stake a hell of a lot more, too! The rapper is known to be a fan of sports betting, having placed a whopping $2 million bet on Floyd Mayweather to beat Manny Pacquiao in their long-awaited fight back in 2015.
50 Cent's fondness for sports betting had already gone down in gambling folklore when, in 2012, he bet $500,000 on the New York Giants to beat the San Francisco 49ers in the NFL Playoffs. With both of these sizable wagers winning, the In Da Club singer clearly knows his sports!
Wayne Rooney
We all know that top footballers are rewarded with insane salaries, so it should hardly be surprising that a few of them like a bit of gambling in their downtime. Wayne Rooney is just one example of such a footballer, after news broke that he blew £500,000 in just a couple of hours playing the tables at the 235 Casino in Manchester in 2017.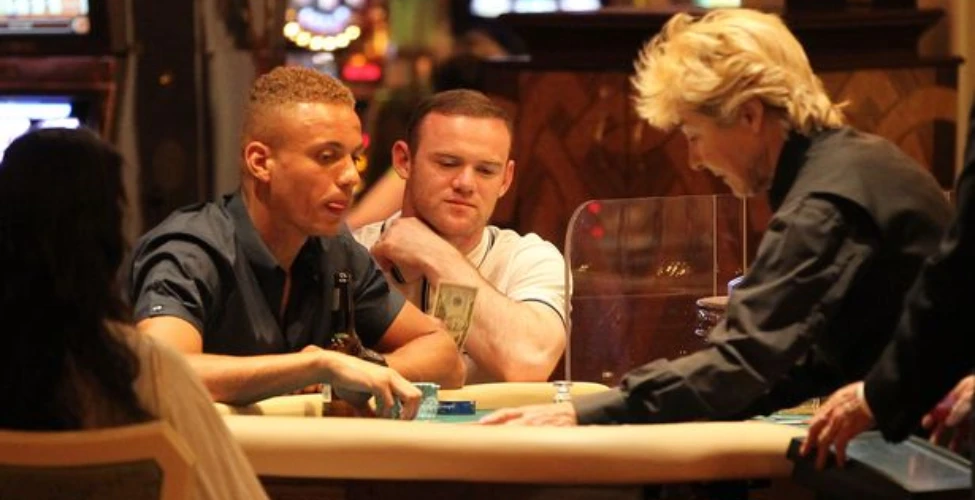 Image from the Mirror. Copyright belongs to Splash.
The striker, who scored 53 goals for England during his iconic football career, was said to be a particularly fan of classic casino games blackjack and roulette. No matter how much money he has in the bank, such a big loss in a matter of hours has to sting, right?
Ben Affleck
Everyone knows Hollywood superstar Ben Affleck for his hugely successful acting and directing career, but he is also known in some circles for his love of gambling. He is perhaps best known for his poker exploits, having won $356,400 when he won the California State Poker Championship in 2004.
This love for Texas Hold'em isn't just restricted to the Argo star and director, with acting friends Matt Damon and Leonardo DiCaprio also said to be frequent visitors to high-stakes games hosted by Molly Bloom.