Common Slot Myths and Beliefs
Published Date · May 29, 2022
· Last Updated · Dec. 14, 2022
·
Read Time · 4 mins
Slot machines are the most well-known games in both online and land-based casinos. They are also the types of games with numerous myths and preconceptions associated with them. It is not easy to figure out why this is. It might be mainly because many do not understand how slot machines function. It may also be because many have tried to trick people via "winning systems", which perpetuates many a myth about slots. It may also be because slot machines are based on luck, and people associate all kinds of superstitions with them based on rumours they once heard. Regardless of where these myths originate, people tend to recirculate these rumours. In this article, we will attempt to debunk the most common of these beliefs by exploring the truth of how slots actually work.
Are Slots Rigged?
This is one of the most common slot-based myths, and people are right to be sceptical since their hard-earned money is at stake. Developers, however, employ RNGs (Random Number Generators) with their offered games. RNGs guarantee that every spin is random, fresh, and uninfluenced by the previous spin. Regulators also audit RNGs to ensure that slots provide the numbers they claim, so gamblers get fair games. Contrary to popular opinion, casinos also do not influence the games they offer. Players may select from a vast range of preset RTP (Return to Player) settings if allowed. However, the outcome of every spin is determined by an RNG.
Third-party auditing agencies also certify casino games frequently. Casino games have to strictly comply with regulations the same way casinos do. Slot players often accuse slot games of being rigged, especially after a few cold streaks. However, this is not true as long as you choose trusted casinos. Playing on a disreputable online casino platform can put you at risk of pirated software. However, since more and more players have become more aware, this occurs less often.
Do Slots Have Hot and Cold Streaks?
Online and land-based slot machines can often be on a hot streak and provide continuous payouts for a while. In the same way, slot players often experience cold streaks where slot machines do not offer payouts. However, there are no perpetual hot or cold streaks associated with slot machines. Software developers do not program them to be this way, either. Each individual spin is random, and such streaks happen out of temporary deviations from what is usually likely. That is to say that anything is possible in the short term. Nevertheless, the odds of winning are always roughly equal to the expected payout rates in the long run.
Breaks in Between Jackpot Wins
The myth that there should be breaks between jackpot wins rings true for most slot players. Most gamblers cannot expect to see another jackpot win right after a substantial jackpot release. While this may be a possibility, remember that Random Number Generators are complex formulas. For example, slot machines employ this formula to pick out symbols to land on the pay lines. The truth of the matter is that slot machines do not get hot and cold, and each reel spin is truly independent. Slot machines do not become "due" for a jackpot win when they have not paid out in a while. They also do not become hot either, paying out more as a result. Think of every spin as a single coin toss – every outcome is independent. The likeliness of hitting the jackpot has nothing to do with the previous spins.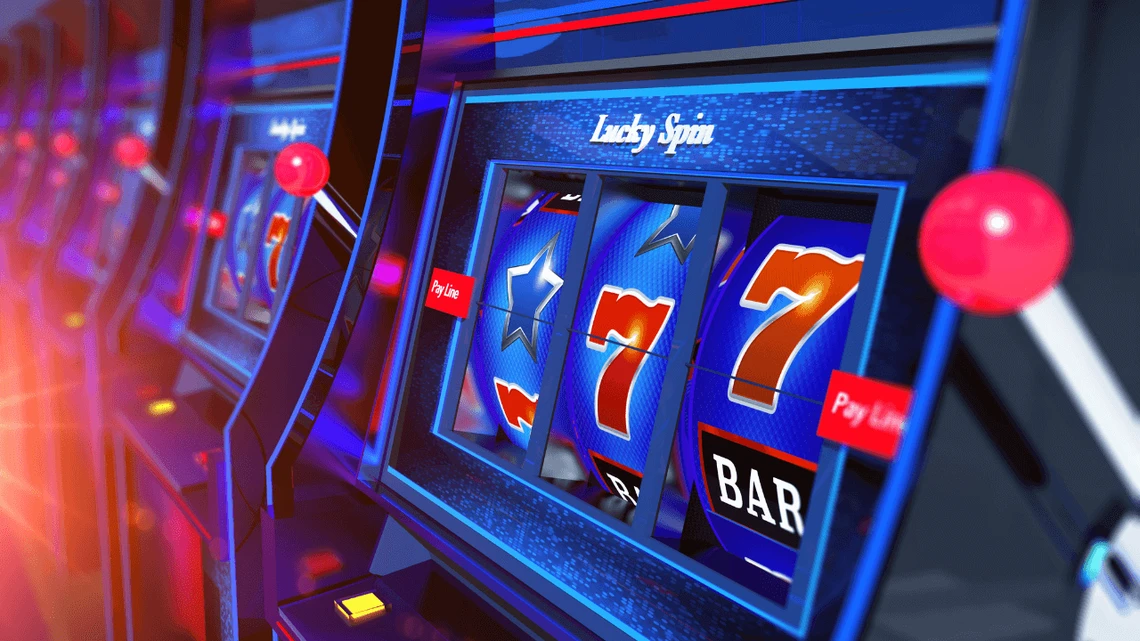 Online Slot Machines are not as Fair as Land-based Machines
Fairness in one type of slot game over another is a very common misconception. As viable as this fact may seem, it is not true. Both land-based and online slot machines utilise Random Number Generators and Return to Player percentage algorithms to determine payouts. Whether a player chooses an online machine or a land-based one, the slot's variance and RTP decide how much the player wins. Online slot games work the same way as land-based ones. The only difference here is that online slots are accessible anywhere.
Players do not Need to Understand How Paytables Work
Paytables are extremely important to understand when it comes to using the correct strategy with pick'em slot games. Not understanding a slot game's paytable has to be some of the most reckless things amateur players do when playing slots. The paytable of a slot game tells the player all they need to know about winning the game. Bear in mind that paytables offer players betting requirements to trigger some rare symbols. It also makes the gameplay a lot more deliberate and meaningful. For example, players get to understand how (and why) they managed to win a round or why their spin ended up in a loss. Always take time to understand the paytable that comes with any slot machine before playing.
Casinos Favour High Rollers and VIPs to Win Progressive Jackpots
Once again, as legit as this fact may seem, it is far from the truth. Casinos cannot, according to law, legally choose who wins and who does not. Therefore, any player of any level can win a progressive jackpot. The only truth to this belief would be that for online slots where the amount wagered per win is greater, the winning odds are also greater. As a result, slot players who place higher stakes have higher chances of winning progressive jackpot slot games. Besides that, reputable online casinos do not get to choose between favourites, as that would be illegal.
Final Thoughts
It is no surprise that a popular game like slots comes with its myths and misconceptions. Buying into such myths can suck the fun out of an otherwise thrilling game. Furthermore, such tales can lead players to think that they have been dealt with unfairly, causing them distress. Our final advice is to manage your bankroll wisely, check whether your chosen casino is trusted, and have fun with it! Always remember to fact-check rumours and myths for your good before believing them.