Technology Behind Conquestador
Written by Matt
Published date · July 7, 2021 | Last Updated · Dec. 14, 2022 | Read Time: 2 mins
Establish in 2018 by Mobile Incorporated LTD, Conquestador has already established a solid reputation in the online gaming community, boasting lots of fun casino games. In this article, we will be examining the technology behind Conquestador uses to make it a unique casino and provides plenty of exciting things for its players. 
We have also taken a closer look at Conquestador in our In The Hot Seat series.
Read Next: In The Hot Seat: Conquestador
The Basics of Conquestador
As we have said, Conquestador was established in 2018 and has gained a steady following in the three years it has been established. They have done this by having a comprehensive list of games that are now totalling in the hundreds. 
As is required by any great online casino in the modern era, an extensive list of top casino game software providers needed to provide the quality games that players will enjoy. Conquestador has gone out and got a huge amount of award-winning providers to produce the games for the site, including Microgaming, NetEnt, Red Tiger and Evolution Gaming. Using this technology allows Conquestador to become a top online casino.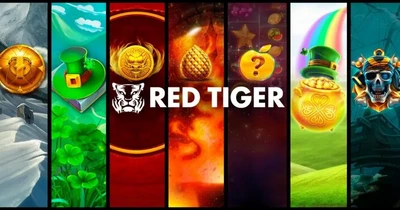 Conquestador's Video Slots
Video slot games are the heart and soul of what Conquestador offer players. Using video slot games, Conquestador has ensured that its players will enjoy their favourite slot games on any device they want, including mobile and tablet.
Before the advent of HTML5 technology, online casinos would use Adobe Flash as the base of slot games. However, since the smartphone took off in the late 2000s, online casinos and software providers realised that users weren't able to play their favourite slot games on their newer smartphones. Adobe Flash was not compatible with mobile devices. This led developers to use HTML5 and created video slots using this technology so that everyone using a smartphone could play slots. 
Every slot game uses a random number generator, which is better known as RNG. This technology determines which symbols are selected to appear on the screen on every single spin. This is done to no one's advantage to try and make each game fair and every spin random.