How Safe are Online Crypto Poker Sites?
Published Date · June 10, 2022
· Last Updated · Dec. 14, 2022
·
Read Time · 4 mins
Online poker and casino gambling have increased in popularity since they first emerged but significantly developed during the COVID-19 outbreak. More people had more time at home, and not everyone had access to or wanted to play on online platforms that only accept fiat currencies. However, are these crypto platforms a great option due to the befits offered by cryptocurrencies, or are unscrupulous operators taking advantage of their lack of regulation? This article dissects crypto gambling and gives you our thoughts on an online casino vertical that certainly split opinions. We tell you how a bit about cryptocurrencies and crypto poker sites, how they work, and whether there are safe operators out there that want to give you a safe and fair casino experience.
What are Online Crypto Poker Sites?
At the core, an online crypto poker site is an online poker room that allows you to deposit and play using popular cryptocurrencies such as Bitcoin (BTC), Ethereum (ETH), Litecoin (LTC), Ripple (XRP), and Bitcoin Cash (BCH). They let online poker players take advantage of the many benefits of using decentralised currencies while enjoying their favourite recreational activities. What are those benefits? Well, any fan of cryptocurrencies will know that you can enjoy cheaper transaction fees with a crypto deposit, faster transactions, better security, and more privacy when using cryptocurrencies. In addition, you do not have to share your bank cards with the online poker sites when making payments and receive your poker winnings quicker, without the fees often associated with fiat currencies. However, while those benefits are fantastic, some of them open the doors for scrupulous operators to take advantage of. Cryptocurrencies are popular due to being decentralised and offering a more anonymous gambling experience, but that can also play into the hands of those operating in an industry that is primarily under-regulated.
How do they Work?
As mentioned, crypto poker sites essentially work the same as real money poker sites. The only difference is how you make deposits or withdrawals. Instead of using cash via bank transfers, credit/debit cards, or eWallets, you fund or cash out your account using digital currencies. You will need to have a crypto coin wallet to hold and store your cryptocurrencies before you can transfer money from and to your online casino or poker account. You also have to own some crypto which is not always easy unless you already have a good understanding of how the cryptocurrency world works. This involves purchasing cryptocurrencies from reputable online exchanges.
Are they Safe?
This is the most common asked question whenever cryptocurrencies are introduced to online casino games such as video slots, table games, online poker, or bingo. But unfortunately, cryptocurrency gambling is not regulated by many of the more established regulatory bodies, such as the UKGC (United Kingdom Gambling Commission) and MGA (Malta Gaming Authority). In fact, the biggest known iGaming regulatory authority that regulates and allows online platforms to accept cryptocurrencies for gaming is the Government of Curacao. However, this does not mean that playing at crypto poker sites is unsafe. It really depends on the operator as some highly reputable brands have a licence from Curacao. So if you find a brand that has a good reputation, you should be okay.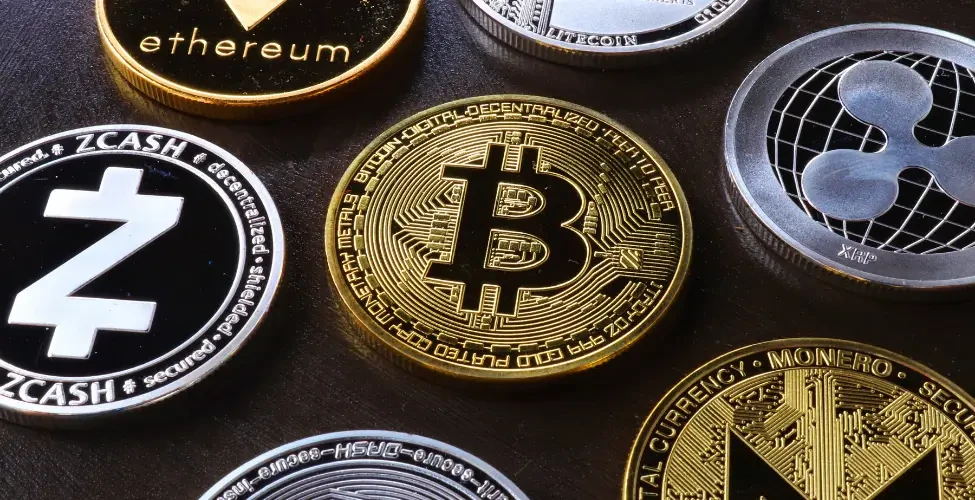 How do They Make it Safe?
The other area where there are safety concerns is regarding the randomness and fairness of the results produced by the crypto games. Regulated online casinos have to declare the RTPs of their games and have them tested for fairness by third-party testing companies. Without this, they do not get licensed and do not gain access to the major iGaming markets worldwide. As for cryptocurrency platforms, these are not regulated nearly as much, so in essence, they could get away with offering unfair games that are weighted too far in favour of the online casino or poker operators. Fortunately, there is a technology that many crypto platforms use that gives you the ability to check for yourself that each result is safe. Called 'Provably Fair', this is an algorithm on the blockchain that users can access to check that the result they just had was indeed random and fair.
The Future
The current state of crypto gambling reminds us of the early days of online casino gambling. Then, it was a bit of wild west, with good platforms and outright scammy platforms. Eventually, as the industry became better regulated, we saw more of the former and less of the latter. Cryptocurrency obviously has a big part to play in the future of online gambling, but at the moment, a lot falls at the feet of the players themselves when it comes to choosing a reliable platform. There are certainly platforms out there that want to succeed by doing things the right way, but there are others working with the opposite mindset. It means doing your research well and being cautious so that you give yourself a better chance of finding trustworthy platforms and avoiding the dodgy ones.