Latest Tech Shaping Online Casinos
Written by Matt
Published date · Sept. 16, 2021 | Last Updated · Dec. 14, 2022 | Read Time: 3 mins
Welcome to the wonderful world of online casinos. If you have joined us today, then you are either a new online casino player or a seasoned veteran of the arena; we have the post for you. In this article, we will be taking a look at some of the latest technologies that are looking to shape the future of the online casino industry in the years to come. 
Virtual Reality
VR is becoming more and more accessible to people as time has gone on. Online casinos have taken notice by offering VR compatible casino games for players to delve into to get an immersive experience at an online casino. Not only can you play from your home with a VR headset, but some casinos are also offering VR offerings via mobile devices as well. These devices are compatible with Google Cardboard or similar tech, like the Oculus Rift and Samsung Galaxy VR. 
The idea behind these platforms is a big step forward in innovation and convenience regarding accessibility. There isn't a need for downloading any additional software as the games are available on the site. In addition, this technology allows casinos to bring a greater level of interactivity with their players. You will be able to talk with live dealers or other players just like you would in a real-life casino. There is even a new slot you can try out in VR based on the legendary Gonzo's Quest slot, Gonzo's Treasure Hunt Live.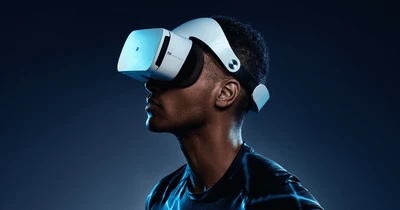 Artificial Intelligence
This is not what you would traditionally expect artificial intelligence to be. However, this AI will power online casinos by creating an exhilarating experience for gamers like you would not expect. You would then ask how does it achieve this; well, the machine uses algorithms that learn from the behaviour of the players and responds to that accordingly. These technologies are already used at some online gambling sites that use bots to offer virtual sports markets.
Augmented Reality
Whilst online casino players are already enjoying the benefits of VR and AI, soon, there will be a new addition to the gaming experience: augmented reality. This is when a virtual object is blended into reality. This is done when the engineers mix live video with a computer-generated image similar to what was seen in Pokemon Go. There are a few instances where AR tech is already changing how online casinos provide a more authentic experience to their players.
Cryptocurrencies
Another new development in gambling technology is taking the casino world and the internet, which is cryptocurrency. This form of currency is useful for online transactions and can come into play when gaming at an online casino. 
These currencies aid online casino sites to make payment methods easier and more convenient for players. So if you are an avid bitcoin user, then this could be the path for you. Or, if you're looking to do away with the more traditional forms of payment, then cryptocurrency is the way to go.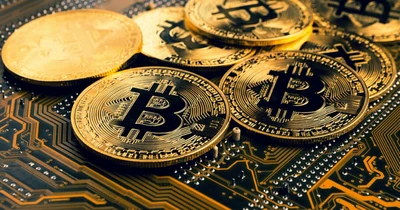 Security
Online casinos have implemented high tech security to keep you safe whilst you are gaming on their site. For example, sites use online ID verification systems that require a photo of their face and verification with fingerprint authentication. This way, players can feel confident that they are playing with people who say they are and that their data and money will not be shared with people trying to pose as them.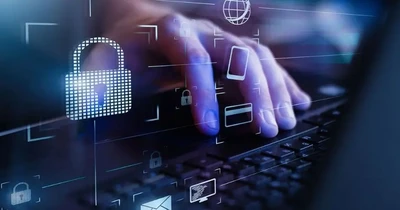 Mobile Gaming
 Since we have had the big innovations in smartphones, online casinos have embraced this step forward by making the most of it. As a result, online players can now enjoy their favourite games whilst out and about and with friends and family as well. Moreover, online casino players can complete transactions right from the palm of their hands from their phones or tablets. 
Now we have taken a look at some of the exciting technology that will shape the future of online casinos; it will be interesting to see what new technologies will come in the near future to further the excitement you can find at an online casino.