Mistakes to Avoid For Beginner Casino Players
Written by Phoebe
Published date · Feb. 21, 2022 | Last Updated · Dec. 14, 2022 | Read Time: 4 mins
Mistakes to Avoid For Beginner Casino Players
Casinos have always been alluring, and they attract huge amounts of new players every year. However, when it comes to betting, both in-person and online, there are a variety of pitfalls that beginners at a casino to be aware of so they can avoid making potentially costly mistakes. So, whether you are just signing up for a new casino, are trying out online casino's for the first time, or are complete beginners, these are our top tips that you can use to protect yourself and avoid making costly mistakes. 
Playing at Unlicensed or Untrustworthy Casinos
Gambling regulations around the world vary, so there is always the risk of falling into an unlicensed casino. In the UK, online gambling is fully regulated. However, many countries have completely different rules. For example, in the USA, each state has different rules and regulations on what players can bet on. So before signing up to a new online casino, always make sure that your chosen site is fully regulated and does not break any legislation in your own country. As a general rule, if something about a casino or an offer makes you feel uneasy, trust your gut. You can always check out our favourite casino's and our list of reviews, all of the casinos that we review are regulated! 
Not Reading the Bonus Terms and Conditions
Welcome bonuses can entice new players to rush in and start immediately. However, new gamers need to make sure that they read the terms and conditions behind the welcome bonus to make sure they are not caught out. In some casinos, you might need to wager your winnings from a welcome bonus several times over before you can actually make the withdrawal. There can be welcome bonus scams so always check the terms and conditions beforehand to avoid headaches later on. 
Creating Accounts with Inaccurate Information
Anonymity is important in the modern world, and as a result, many people do use fake information or an alias when signing up for a new service that they aren't sure of. If you do this with an online casino, it is unlikely that you will actually be able to make any deposits or withdraw any winnings. Sites will require you to use your own name and credentials in order to confirm your identity to limit fraud. Some sites might also require you to provide a copy of a photographic ID. If you do use fake information and your details do not add up, your account could be cancelled and your winnings voided.
Creating Multiple Accounts
Many newcomers to the world of online casinos are attracted by no deposit bonuses that are usually only offered to new customers. If their free spins do not give winnings, some users decide that they will create a second account to cheat the system. However, most online casinos now have more intelligent security services that will monitor how accounts are created. This can lead to users who have created multiple accounts being identified, their accounts being blocked, and their winnings being lost.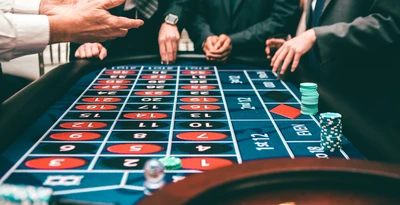 Spreading Too Thin
Whilst we might all like a bit of variety, it is important to hold back a little when it comes to online casino games. Playing many different games can weaken your results, especially if you play games like poker or blackjack when skill is a factor. Rather than trying your hand at five or more games, you'll achieve much better results by practising and becoming good at just one or two and building a strategy. Of course, you should always learn the basics before playing anything more complicated or risky.
Not Pacing Yourself
Playing online can feel more like you are playing a video game and less like you are betting with real money in a casino. Whilst some people might say that isn't necessarily a bad thing, it is important that you remember to pace yourself, especially when you are playing for real money. Take your time, slow down, and take breaks. If you feel like you are becoming a little detached, lower the stakes or try playing a game that will require you to make decisions, such as a card game. You can win more, in the long run, this way! 
Getting distracted
Multitasking might be a given when it comes to playing games or even working on a PC; however, it can cause a problem when it comes to online casinos or slot games. If you find yourself focusing more on the music you're singing along to, the football game in the background or what your friends are laughing about, you can easily find yourself making betting or making decisions on a whim. In that case, it is then time to choose one activity over the other rather than multitask and make mistakes.
Final Thoughts
Playing online or in-person at a casino can be an enjoyable experience and safe endeavour as long as you take suitable precautions to protect yourself and your money. By avoiding untrustworthy casinos, taking your time, and being honest about who you are, you will already be well on your way to protecting your deposits and your winnings.