Dream casting the perfect Tarantino Bond film
Written by Matt
Published date · May 4, 2020 | Last Updated · Dec. 14, 2022 | Read Time: 5 mins
Given that the current set of Bond movies is due to conclude this year with No time to Die, we look back on how different things could have been for the first of the Daniel Craig movies; Casino Royale.
Famous director Quentin Tarantino had proposed a remake of the 2006 blockbuster, and this proposition has recently been back in the headlines as former Bond actor Pierce Brosnan revealed the conversation he had with Tarantino about the project over a few drinks.
READ NEXT: Spotlight Blog on Casino Royale
The prospect of Tarantino directing a James Bond movie is probably one of the excellent what-if movie concepts that has got us talking about who we would have cast in key roles for such a movie.
James Bond- Pierce Brosnan
The only pick which we couldn't change.
When Tarantino pitched the idea of remaking Casino Royale, it was his choice that Brosnan would be kept on for one more Bond outing. Brosnan occupies the space amongst Bond actors of neither the worst that have donned the tuxedo nor anywhere close to the legend that is Sean Connery.
Brosnan's set of movies started off incredibly well with the likes of Goldeneye but did start to tail off by the time we reached Die Another Day in 2002. Brosnan's version of the character deserved a much more fitting goodbye than what he got, and Tarantino rendition of Casino Royale would fit perfectly.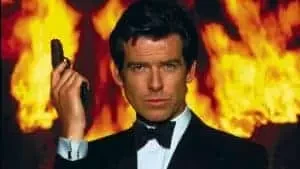 Bill Tanner- Benedict Cumberbatch
The Chief of Staff at MI6 has been a part of the Bond film verse a lot longer than you would have expected. Making his debut in The Man with the Golden Gun in 1974. Tanner throughout the Craig era has been there to help Bond out of a tight spot, while also not being the most emotional of people.
The reason for Cumberbatch is that his acting range is that good that he can play a more cold emotionless figure, as he did in the Brexit documentary, and also play a problem solver as he did in the BBC series Sherlock.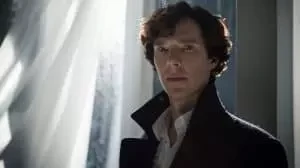 Rene Mathis-Vincent Cassel
Choosing an actor to play a convincing French secret service agent is very tricky. In the 2000s, many roles of French people were played by actors which stretched the cultural stereotypes and never really did the role justice.
We have chosen French actor Vincent Cassel, to try and bring a bit of suaveness to the role. A veteran of the action movie genre through this recurring role as the notorious thief François Toulour in the Ocean's series of films in the mid-2000s.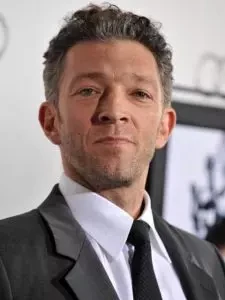 Mr White- Joaquin Phoenix
Now for the boss of Quantum and a high-up member in Spectre. Mr White in Casino Royale was a small part character that was later fleshed out further. We believe this role would be perfect for Joaquin Phoenix.
Phoenix may have recently jumped back into the spotlight for his portrayal of Arthur Fleck, aka Joker, but let's not forget his early career-defining role as Commodus in Gladiator back in 2000. This shows Phoenix can play not only a villain but one of extreme power. If given the role in this movie then he would flourish in the later movies too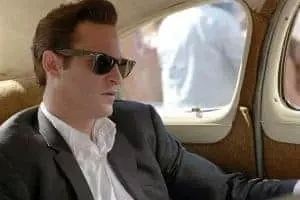 Q- Tommy Lee Jones
A bit of a left-field choice but hear us out. Tommy Lee Jones had some iconic roles from the 70s onwards, but we feel the role that makes him perfect for this is his portrayal of Agent K  in the Men in Black Franchise.
All the fantastic bits of sci-fi technology that he was required to handle in those two movies makes Jones the perfect Q, and his brand of dry wit which we saw in Men in Black would make him ideal to be cracking wise with Brosnan's Bond.
Also, this would make it an incredible two years for Jones with a Bond film and No Country for old men coming out in back to back years; an award would be in the offing.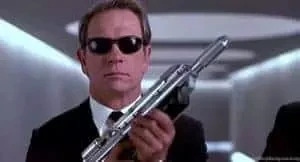 M- Dame Jude Dench
The one casting choice that we think is spot on. Judi Dench's M already built up a relationship with Brosnan's Bond in the movies prior, and it worked brilliantly.
Dench had the uncanny ability to switch from caring mother figure to brash superior like that. Tie this in with Tarantino's fast dialogue, and you have a match made in movie heaven.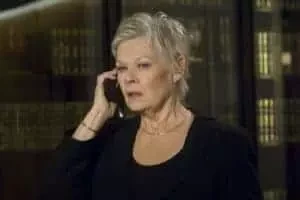 Felix Leiter- Denzel Washington
Bond's only real friend, CIA man Felix Leiter has been seen in Bond films since Dr No, but no actor has been able to make the role his own just yet. The more comedic choice would be Samuel L Jackson, but considering the dangerous situation we find Bond in, in this movie, we have gone for Denzel Washington.
Given Washington's work in the Equalizer and other high profile action films as a man with a vendetta and taking his own orders instead of the law, Washington would bring the gravitas this role deserves.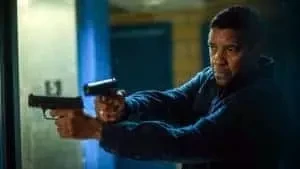 Vesper Lynd- Eva Mendes
The Bond girl in our eyes is Eva Mendes. She was known at the time for her role in the Fast and the Furious franchise.
Given her role in that film as a CIA operative, jumping across to do a secret agent thriller like Casino Royale should be a walk in the park. She also has experience in the romance side of things thanks to her role in the 2005 film Hitch, with Will Smith.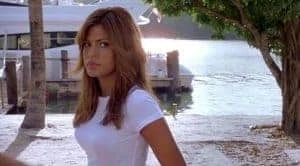 Le Chiffre- Christian Bale
The main villain of Casino Royale has to be done by Bale. His acting range is unreal and only he would be able to take up the mantle of Le Chiffre. Bale would be coming into this movie on the back of his opening movie of the Dark Knight trilogy, and he could take his cunning from that set of movies.
He has played everything from crazed murderers to law enforcement in a western. Bale's rendition of this role would probably land him an award nomination at the very least.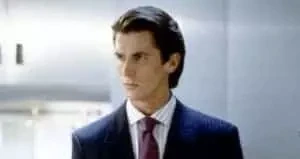 Ernst Stavro Blofeld- Robert Downey Jr
Finally, we have the global head of SPECTRE. We have gone for Robert Downey Jr, as the main villain and we think he could do a magnificent job.
Downey Jr. again has excellent range and knows how to play a rich guy very well as we saw in the Iron Man franchise. He would be a different kind of supervillain with more sarcastic comments and the great back and forth with Brosnan would make for a great movie.