Four Big Gambling PR Stunts
Written by Julie
Published date · Nov. 16, 2020 |
Last Updated · Dec. 14, 2022 | Read Time: 5 mins
Gambling firms often decide to make use of their large followings by forming a public relations stunt to get people talking about them. A PR stunt can work against a company but usually, it will always get people talking about them. This is usually good and will work in the organisation's favour by allowing them to get more business. Anything can be a good PR stunt if it is done well. The main objective is to make people aware of the company so they are more likely to use them to gamble. PR by definition is what a company can do to influence a stakeholder's opinion on them. Of course, this means there can be good or bad PR. Not every PR stunt can work in a positive way, however usually if it goes badly wrong, it can often leave people talking about it regardless, which is not always a bad thing!
Nicklas Bendtner's Pants
Back in 2012, the then Arsenal striker Nicklas Bendtner revealed a set of Paddy Power pants when he scored against Portugal for Denmark. Bendtner did not actually strip down to just his underwear but just lifted his top to reveal some Paddy Power branded elastic. From the outside it seemed obvious that Paddy Power were using this as a PR stunt and were working with the Danish striker to do it. However, Bendtner denied all knowledge of this being a collaborative effort by claiming that he was "just wearing his lucky pants". The authorities did not see it this way though and decided to fine Bendtner £80,000 (it is likely that Paddy Power contributed to this) for this act. This stunt was a huge success though as it achieved global recognition.
It spent almost a week trending on Twitter for the event alone. Then when news of the fine came out, it achieved more publicity. All in all, despite the substantial amount of money that they were fined, it is likely that Paddy Power and Bendtner were very pleased with the outcome due to how much recognition they managed to get. Despite this, Bendtner did receive a one match international ban, so perhaps he did slightly regret his action. If a betting company gives out promotion like this, it is likely they will have a bonus enticed to encourage new players.

The Big Bird Race
This was originally labelled 'Grand National of Bird Racing'. Back in 2004, Ladbrokes decided to electronically tag and race seventeen Tasmanian Albatrosses over the Southern Ocean. This allowed many gambling fans the chance to bet on something they are slightly less familiar with but still able to enjoy. The Big Bird Race also was crucial in raising much needed awareness for the endangered Tasmanian Albatross. This represented an excellent opportunity for Ladbrokes to earn good PR by actively campaigning to protect endangered animals. It gives off a great impression of the company that they are taking action along these lines.
The publicity that this event received was outstanding. The idea came from the UK Conservation Society and was then backed by Ladbrokes. There were celebrities involved too such as David Attenborough, Steve Davis, Frankie Dettori and Johnny Vegas. The first Big Bird Race in 2004 was a raving success with Jerry Hall's Tasmanian Shy Albatross 'Aphrodite' winning the race. Due to the success of this, there was a repeat of the race again in 2005. This was less of a success though with none of the 17 birds being trackable. All birds who competed got lost but this did not stop Ladbrokes from claiming some good PR publicity though by coming out and saying how important it is to keep fighting for the endangered species.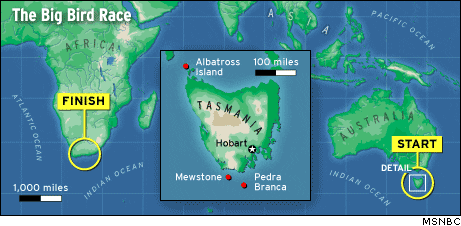 Early Pay Out on Manchester United to Win the League
The owner of Betfred, Fred Done, decided to pay out all bets on Manchester United to win the 1998 Premiership title once they went 12 points clear at the top. Done was a lifelong Manchester United fan so he may have got caught up in the moment celebrating his team's fantastic start to the season. This did not go how it was planned to though as Arsene Wenger's Arsenal turned over the 12 point gap to claim the title that season. This proved to be a costly mistake in financial terms for Betfred which ended up with them paying out £500,000 on bets that ended up losing. From the outside, this seems like it would have ended up costing Betfred a lot of money, however the positive PR which this caused may have ended up making Betfred profit in the long term. The good impression that this gave of their company made many punters bet with Betfred after this. With the reputation of paying out bets early, many sport bettors hopped on the bandwagon and used Betfred. The same company did a very similar thing in 2012. Manchester United went eight points clear at the top of the table with just a handful of fixtures left to play. The Red Devils ended up bottling it again though and had the title snatched away from them in the last seconds of the final day by local rivals Manchester City thanks to Sergio Aguero's goal  against Queens Park Rangers. This second error of judgement cost Betfred an estimated £400,000 in losing bets. The press attention on the gambling company means that the new customers registered thanks to the positive PR. It definitely must have some positive financial implications as it is a very common technique used by many bookmakers today.

British Man Bets All He Owns on Single Roulette Spin
Ashley Revell famously bet everything he owned on one roulette spin back in 2004. Of course, no casino would accept possessions as a way of payment. This meant that Revell had to sell all of his items in order to be able to do this. The then 24-year-old managed to accumulate £135,000 in total. This understandably grabbed a lot of attention with many people eager to find out the result. Revell has literally sold every single thing he owned, from clothes to televisions to personal ornaments. There was so much pressure on just the one spin of a roulette wheel. He put the £135,000 on red and then watched in eager anticipation whether it would come in. The fiasco captured unbelievable amounts of coverage. It even earned its own reality TV mini-series called Double or Nothing which documented the lead up to the event. Revell placed his bet and waited in eager anticipation as the wheel span around. In incredible style, the bet on red came in and he won £270,000! The coverage this got raised the profile of all casinos around the world, not just Plaza Hotel & Casino which was where the bet was placed.