What Online Casino Trends Could We See in the Future?
Written by Julie
Published date · Aug. 24, 2020 | Last Updated · Dec. 14, 2022 | Read Time: 8 mins
Trends within online casinos are always changing and evolving. The software providers must keep up with the high standards and demands of the players who enjoy them. Generally they have always kept up with these high standards which has led to online gaming becoming incredibly popular.
This sort of trends in recent years hav included a rise in games with live dealers, increase in virtual reality based gaming, a decline in brick casinos and the use of cryptocurrency. What can we expect going forward though?
Mobile Casinos
Smartphones are incredibly popular now within the gambling world. Almost every single person who plays online casino will own a smartphone. Brands such as Apple and Samsung are in constant competition with each other to bring out devices with more powerful hardware.
With the processors that are being produced in new mobile phones becoming of higher and higher quality, it allows software developers for online casinos to make games better suited for the smartphone. Eventually, the processors will become more powerful than what computers are. This will mean that the gaming experience on phones will be as smooth as what it is on laptops.
Mobile gaming that does not involve casino play has already taken a massive upwards surge in 2020. Games such as Call of Duty Mobile and PUBG Mobile are very well played. The great processors on today's smart phones have allowed this to be possible.
Mobile is a great medium for online casino gaming, since it provides gaming audiences with the chance to experience uninterrupted gameplay irrespective of their location. It's hard to think of one leading casino platform that doesn't at least offer a dedicated Android or iOS app for gaming on the go. This particular trend has been on the rise for a number of years, but the recent increase in smartphone penetration across the globe means that it's about to reach its peak.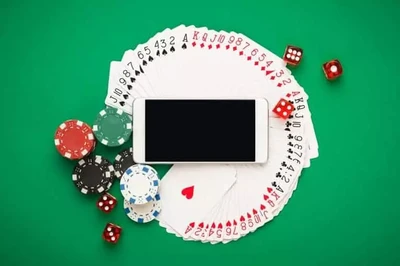 Augmented and Virtual Reality
Augmented Reality (AR) and Virtual Reality (VR) are beginning to become very popular within online gaming.
AR consists of games such as PokemonGO, which is where the gaming experience is enhanced by trying to make you feel more involved in the game. This is often done by combining images and special effects on top of the gameplay. Casino gaming will become much more immersive, offering 360-degree views of gaming environments, as well as increased social interaction between players.
VR has more capabilities than AR though. VR gaming is a computer-generated simulation of three dimensional images that can be interacted with in a way which allows the player to be part of the game, often by looking through goggles of some sort. Parts of this has already been launched for poker games. Some of these games have already been played on streaming services like Steam for the Oculus Rift and HTC Vive. VR software is very expensive though so this may not be a trend that instantly dominates the casino industry instantly, however in upcoming years this could definitely be something to look out for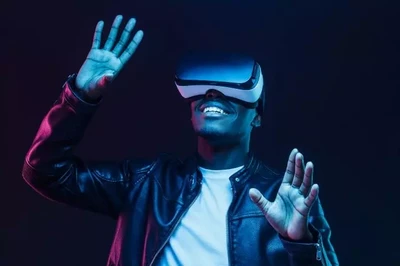 Live Dealer Games
Live dealer games essentially allows the player to be able to enjoy their favourite casino games from the comfort of their own home. There are multiple advantages and disadvantages to this. Common games within brick casinos that can be enjoyed online with live dealers are blackjack and roulette.
When playing blackjack with a live dealer the player has a virtual seat at the table with up to four other players. They can all bet with chips exactly as they would in a brick casino. There is then a time limit that players have to choose whether to hit or stand during their turn. This adds to the atmosphere that you would usually feel whilst out at a casino so you can enjoy it at home.
It works similarly on roulette, too. There is a live dealer who continuously spins the wheel with a set time between spins. The player can also 'save' their favourite bets meaning they can instantly load them up without having to worry about placing all the chips before the wheel is spun. This essentially allows the player to enjoy the advantages of a mortar casino, and more, from their own home.
The next stage for live dealer games could be to combine it with VR. This would give customers the chance to have the full on casino experience from home. It may be complex finding a way how to do this, as well as being incredibly dependant on the technology. It will be amazing if it can be sorted so definitely keep your eyes peeled to see if this is a trend that will begin soon.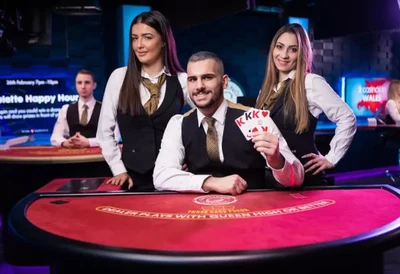 Blockchain Casinos
Casino sites prefer taking debit card payments however new ways of paying are starting to come into popularity. Cryptocurrency is starting to take off within online marketing and it is no different for gaming. Cryptocurrency is a digital currency which can used in exchange for goods or services online that will be exchanged into real money.
A reason for the increase of popularity within cryptocurrency is due to blockchain. This is where customers can find a way to deposit into their casino without it appearing directly on their bank transactions. The benefits of this technology are advantageous to both consumers and the industry alike, ensuring transparency, anonymity, and increased speed for processing transactions.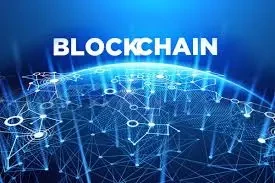 Return to Player % to Increase
The return to player (RTP) percentage is the amount of money that the casino profits from a game. For instance, if you are playing a slot and the RTP is 96% then that means for every £100 a player spends, the casino will make £4 back. Often people wonder why the casino has a house edge for online games but the answer is very straightforward: they are a business that must make money to operate. Now you may be wondering: why do customers continue to play the games when there is a confirmed chance that they are more likely to lose than win? This due to there still being a decent chance of the player winning a high amount. One big win on a game leaves a player seeing first hand the potential that they can have when they play. Plus, the main attraction to a casino is fun. Few people play professionally so as long as a punter is enjoying the game, they will continue to play.
The RTP could rise higher in future years as casinos are in competition with each other to try and earn the custom from the players. A good way to draw punters in is to offer them a good chance of winning whilst on the game. The RTP a few years back was lower than what it is now, so we may slowly see this increase continue.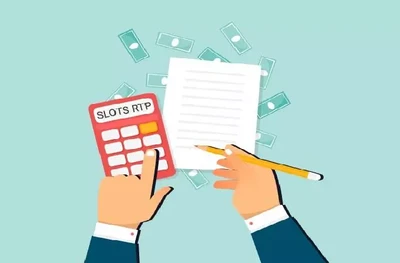 5G Development
The evolution of mobile connection will no doubt help customers for online gaming. There is nothing worse than suffering from a poor internet connection and lag whilst you are trying to play a game online. The developments of 3G then 4G have allowed smartphones to be quicker online than ever before. Now 5G is soon to be a thing, it will no doubt entice more people to game on the go.
A good connection is vital whilst playing an online game. You can read more about how connection matters here. It can be an issue if the connection drops in the middle of a game as you will not be able to tell instantly if you won or not. This can also take away the thrill of playing the game as you will not be able to see the ball land if it is in a roulette game. The 5G connection upgrade will stop this happening as often which should mean that people are more likely to be able to play their games on the go.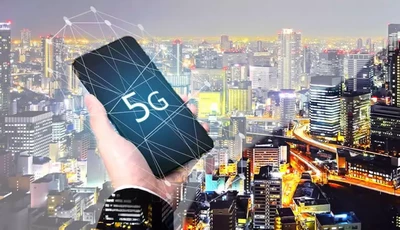 Brexit
European companies will suddenly have a right to exclude the UK firms from their website once the UK has officially left the European Union. This could change a few things between software providers and the online casino. This could mean that some slots get withdrawn from being able to be played in the UK. Other European countries such as Germany and Sweden may be able to take advantage of this. They have never accepted pan-European rights of gambling operators even though it is the law.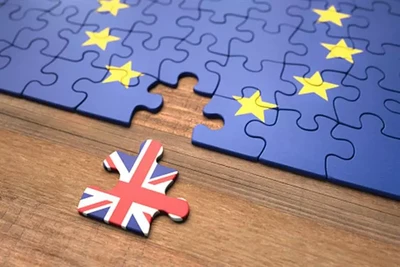 Welcome Bonuses
Welcome bonuses are starting to become very popular for online gambling firms. They are used as a way to entice potential new customers by giving them a generous bonus offer once they join and make a deposit. A reason for doing this is to help the individual casino to try and earn customers to play on their site. There are so many online casinos out there that they need to give any edge they can to try and entice customers to gamble with them. It is tougher to sustain revenue now due to all the competition with other online platforms.
These bonuses can consist of many different things. There's an extensive range of bonuses and attractive deals to outdo the competition. Some of these include free spins, no deposit bonuses, and match bonuses. This is quite clever from the casino as it means that they effectively give the customer a free trial so they can familiarise themselves with the game before committing their own money on it. The ideal situation is that the customer enjoys their free bonus games and then wants to continue playing on with their own money. The casino will always benefit long term with this due to the house edge.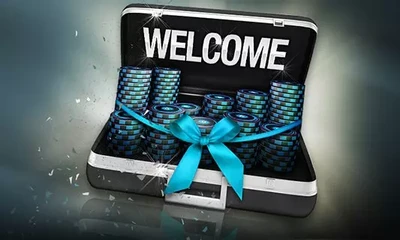 Decline in Brick and Mortar Casinos
Many gamblers are choosing to gamble online now rather than go to a brick casino. This will ultimately result in brick casinos losing business. Eventually, we could see brick casinos start to shut down as they will have fewer customers in the building as more will be online. The main appeal to this would be that people can play their casino games from the comfort of their own home.
However, sometimes a trip to the casino can be seen as a fun night out with friends so they may not die out completely. It is a good experience and part of the culture in some places, such as Las Vegas. Casinos are often located in big cities too which means that at weekends a lot of people visit as part of the city nightlife.
Additionally, online casinos can be incredibly more cost-effective than the brick ones, with many having to spend money on travel and food when they visit a casino. This combined with the increasingly immersive experience new tech is bringing to online gambling means that less and less people may feel the need to visit physical casino houses in order to get the gambling experience they want.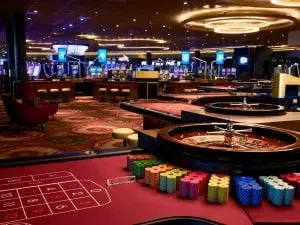 Social Activities
Following on from the brick casino trend, we may actually see an increase in social activities within the casino sector. Gambling may not often get thought of as a social activity but it very much is becoming one. It is social when people visit a casino with their friends, of course, but why is online gaming social? In the UK, a trend has been seen where casinos offer an online gambling experience that is social. Players can interact with other players and form online casino friendships – therefore, online gambling is becoming a social activity. It further adds to the methods which casinos use to try and retain customers.