Legendary Gamblers: Drake
Published Date · March 24, 2023
·
Read Time · 4 mins
Drake is one of the biggest stars in the modern entertainment industry. The rapper and singer began his show-business career as a teen actor before entering the music world.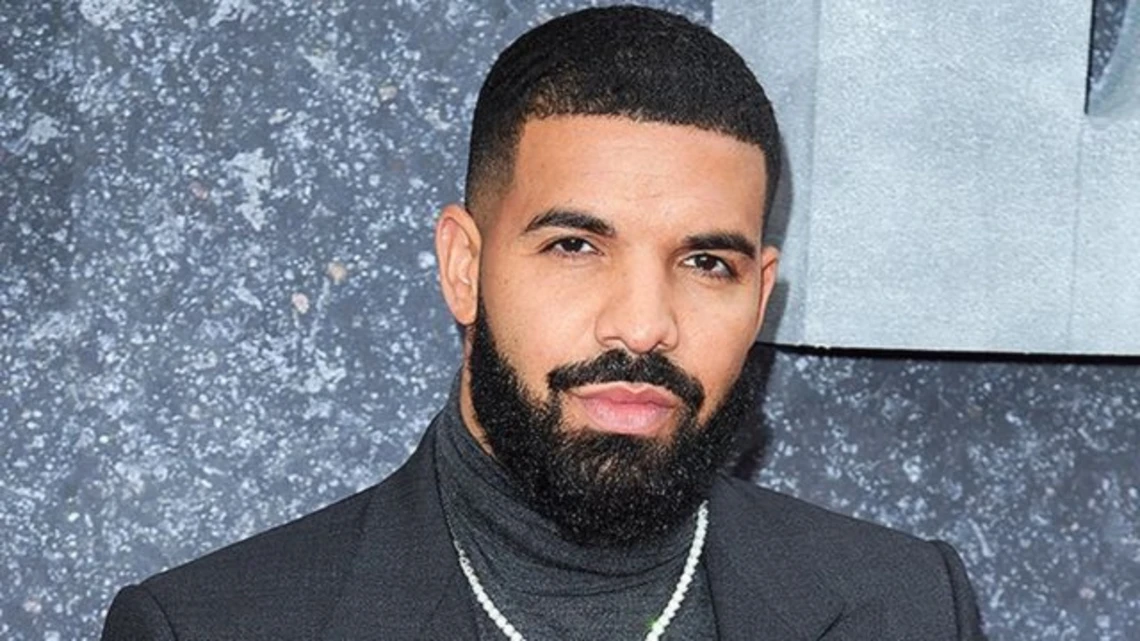 Releasing his first of seven albums in 2010, the Canadian has enjoyed huge success, receiving both critical plaudits and mainstream chart sales. Having built a fortune as one of the world's best-selling music artists, Drake has become involved in business. He founded the OVO Sounds record label and is an ambassador for the Toronto Raptors. Away from work, Drake relaxes by betting, let's see why he is worthy of being a part of our legendary gamblers series!
What Makes Drake's Gambling so Legendary?
Sports Betting
As mentioned, Drake has involvement with the Toronto Raptors basketball team. The Toronto native also follows the Blue Jays in baseball and the Toronto Maple Leafs in hockey.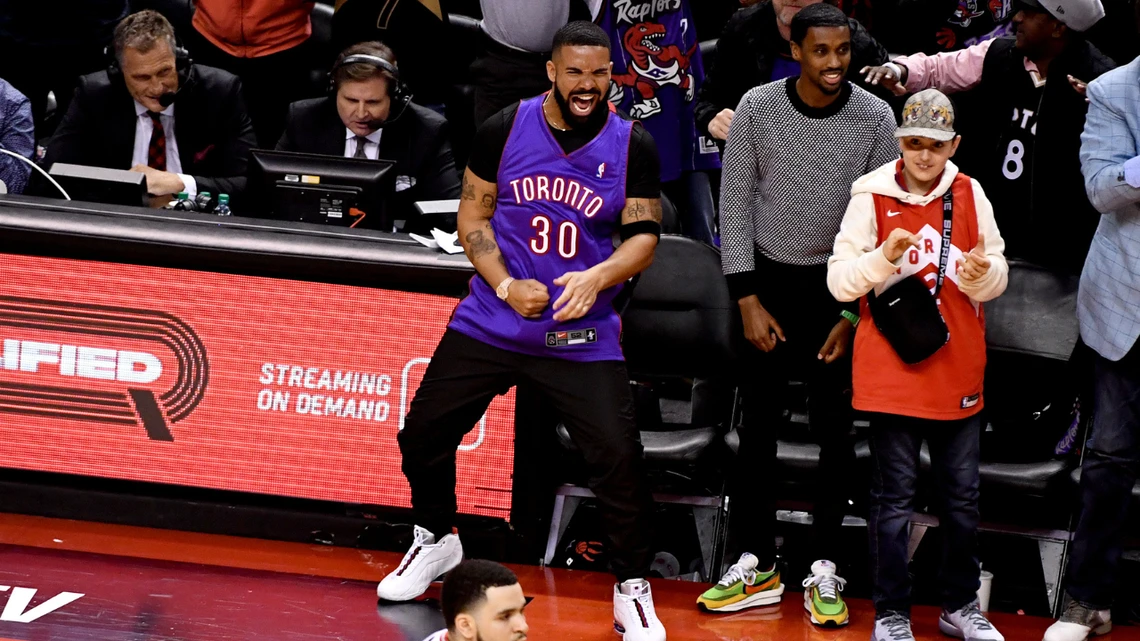 He's a big soccer fan but doesn't seem to support one particular club, as he's been pictured wearing the jerseys of multiple teams.
Through his gambling exploits, we can gain some insight into the other sports that Drake loves to watch. Aside from the sports we've mentioned, he's placed notable wagers on football, boxing, UFC, tennis, and Formula 1.
Online Casinos
Aside from sports, Drake invests in is often seen gambling at high-stakes casinos that play host to big-money table games such as roulette, poker, and blackjack.
Two types of people that casino resorts like the Four Seasons try to attract are rich celebrities and enthusiastic gamblers. Drake falls into both categories. He also bets online at crypto casinos, that accept currency such as bitcoin.
With an estimated net worth of $250 million, Drake doesn't have to worry like regular folk, when it comes to running up losses. Rich celebrities can bet six-figure sums, and it's ultimately the equivalent of a normal person betting with a few bucks.
Drake's gambling habits are legendary, and we're going to learn more about them.
Drake's Biggest Betting Wins
Let's take a closer look at some of Drake's most legendary betting wins.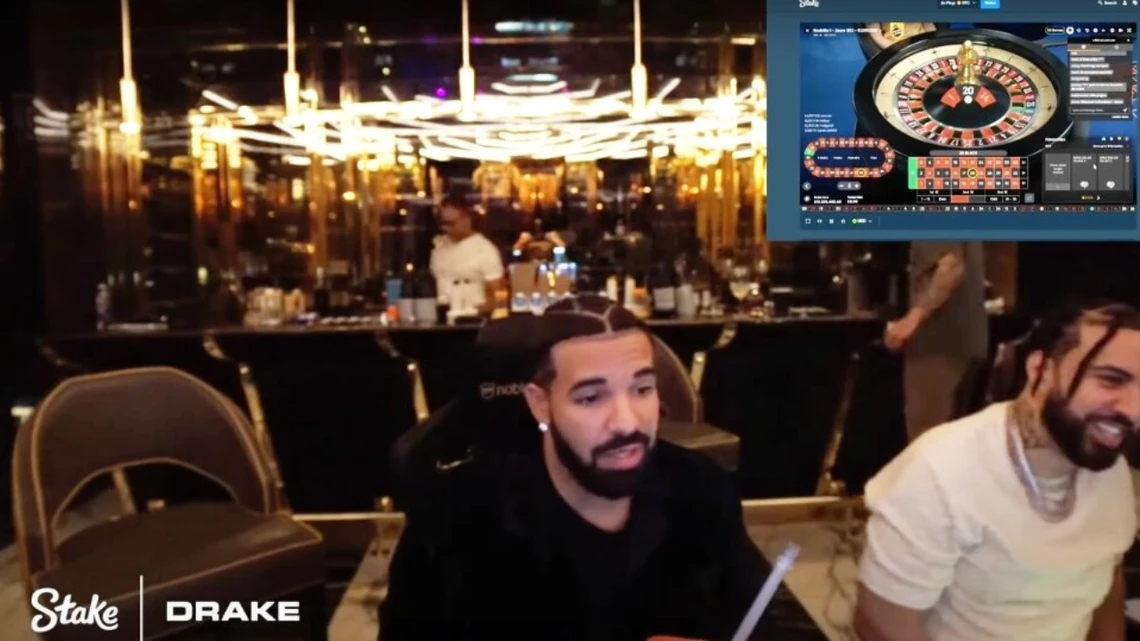 $2.6 Million Parlay Win
Drake often reveals the details of his bets via Instagram. One such example was when he revealed that he cashed in on a parlay bet and won over $2.6 million. He had staked $308,832.62 on a treble, which included the New York Rangers beating the Pittsburgh Penguins and the Calgary Flames to defeat the Dallas Stars in the Stanley Cup. The rapper also added the Dallas Mavericks to win against the Phoenix Suns in one of the NBA games. With all three results landing, Drake was able to cash in on to earn a seven-figure fortune.
Drake London
In 2022, the musician placed a bet on Drake London to be the first wide receiver to be picked in the NFL Draft.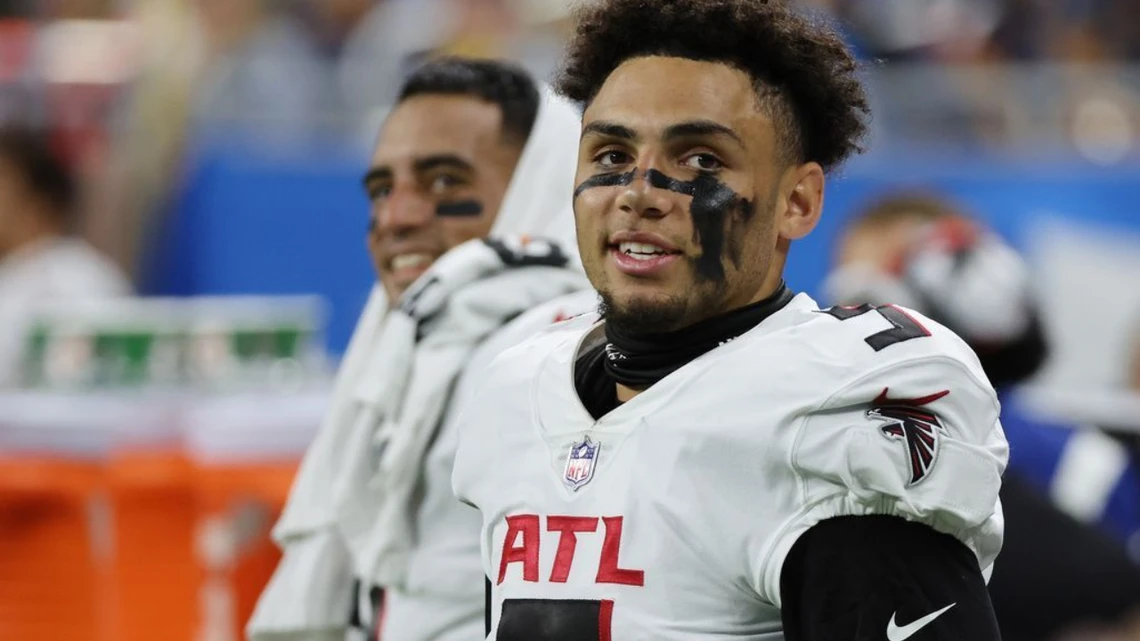 Betting $72,000, Drake won £260,000 when his namesake was chosen by the Atlanta Falcons. Whether this was sporting knowledge or Drake just picked him because they shared a name, it was a great bet.
$25M Crypto Roulette Win (but subsequently lost)
Drake's favorite online crypto casino is Stake, and he often enables his fans to watch him play there through a Twitch Livestream. Starting on the roulette table with an $8.5 million stake, Drake managed to get that total up to $27 million. Had he walked away then, he would have secured a notable victory. Instead, he kept on playing and was left with just $1,879 at the end of the session.
Drake's Biggest Gambling Losses
That night of highs and lows while playing roulette, brings us to his biggest losses. Here are some of the times when Drake's gambling habits have had a negative impact on his bank balance.
$250,000 on the Spanish Grand Prix
Drake is a Formula 1 fan and placed a bet for $250,000 on the Ferrari driver Charles Leclerc to win the Spanish Grand Prix. Backed at odds of 2.50, Drake stood to win $375,000. With Leclerc winning the race right from the start, it looked like a great bet until the 27th lap, when the driver's car lost power.
$1.6 million on The World Cup
Drake placed a $1.6 million bet on the Argentina football team to win the 2022 World Cup final. Argentina won the World Cup, but his bet was ultimately a loser.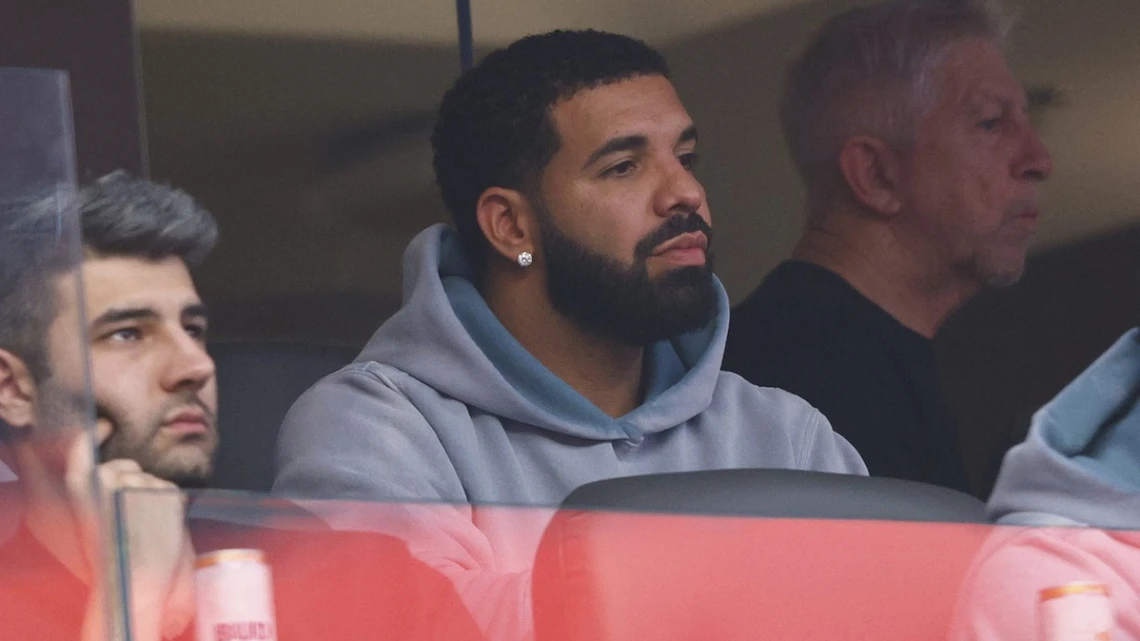 Drake's bet was for Argentina to win the match against France in regular time. The score was 2-2 at the end of 90 minutes, finishing 3-3 after extra time. Argentina won the World Cup on a penalty shootout, but Drake was a big loser.
How much has Drake lost overall?
It is estimated that Drake has bet a total of $1 billion at the crypto-betting site Stake alone, since he opened an account in December 2021. It stands to reason that he must have gambled even more at other sportsbooks and casinos. Who knows how much he's lost, but unlike other celebrities who only post details of their winning bets, we see that Drake has both winners and losers, so he may well be down overall.
Where is Drake Now?
Drake's gambling is unlikely to a problem for him, while he remains such a big earner. His last album was number-one worldwide in 2022, and he has a huge tour planned in 2023. This allows him to place massive wagers, and he is clearly still rich enough to bet with huge stakes, that would be wildly beyond the vast majority of people.
A viral video saw Drake placing a $200,000 bet on a single spin of the roulette wheel and won $7 million.
At the 2023 Super Bowl, he made seven huge bets, only won one, and still landed a profit when the Kansas City Chiefs won.
Compared to most people, Drake does not gamble normally. Yet when viewed in the perspective of his wealth, it seems a relatively harmless hobby, where he can easily afford to take the risks he continually makes.