Legendary Gamblers: John Daly
Published Date · Jan. 10, 2023
· Last Updated · Jan. 11, 2023
·
Read Time · 4 mins
John Daly is a superstar amongst golfers. Known for his ability to drive the golf ball huge distances off the tee, Daly has won major tournaments such as the PGA Championship and The Open, along with several other prestigious PGA Tour titles.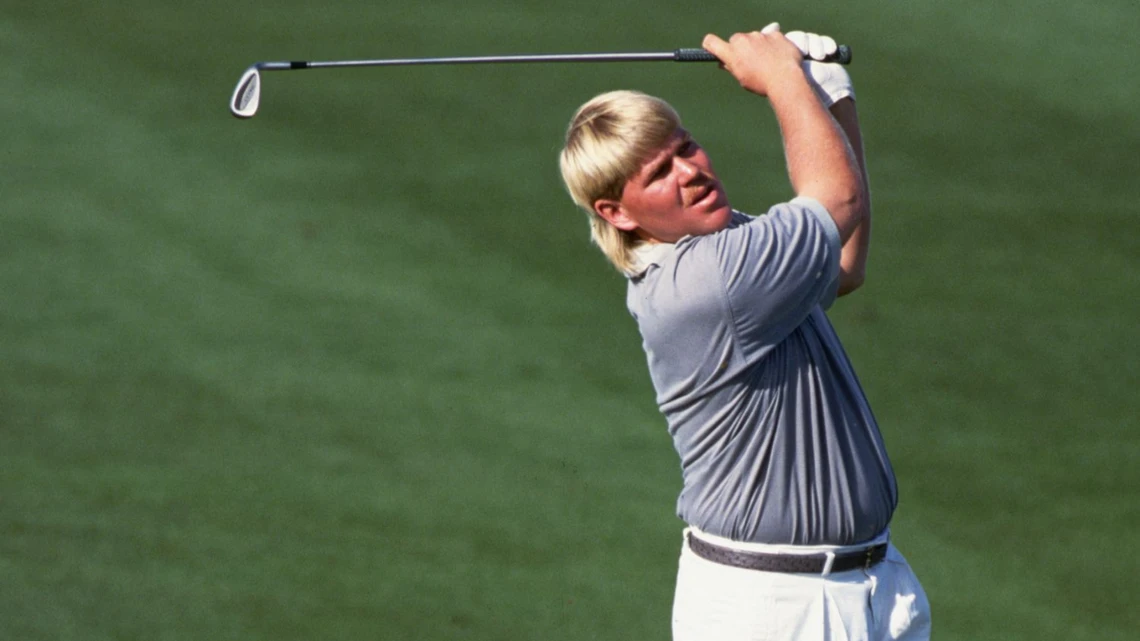 It's fair to say that John Daly's career could have been even more successful if it wasn't for his colorful personal life. Daly has been married and divorced four times and struggled with his weight, alcohol issues and a major gambling habit.
We're going to take a closer look at Daly's gambling losses and some of the legendary betting stories from his life.
What makes John Daly's Gambling so Legendary?
A lot of athletes find that gambling is the perfect pastime when they're not in action. It's both a way to relax, while also providing a competitive edge. Yet few athletes have taken gambling to the extremes of Daly, who has spent huge amounts of time betting and lost tens of millions of dollars while doing so.
How Much Did John Daly Spend on Gambling?
There are various estimates as to the total of John Daly's gambling losses. Most seem to be in the region of $50 million to $60 million, based on his tax returns. To put into perspective just how much of his total career earnings that was, his estimated net worth today is just $2 million.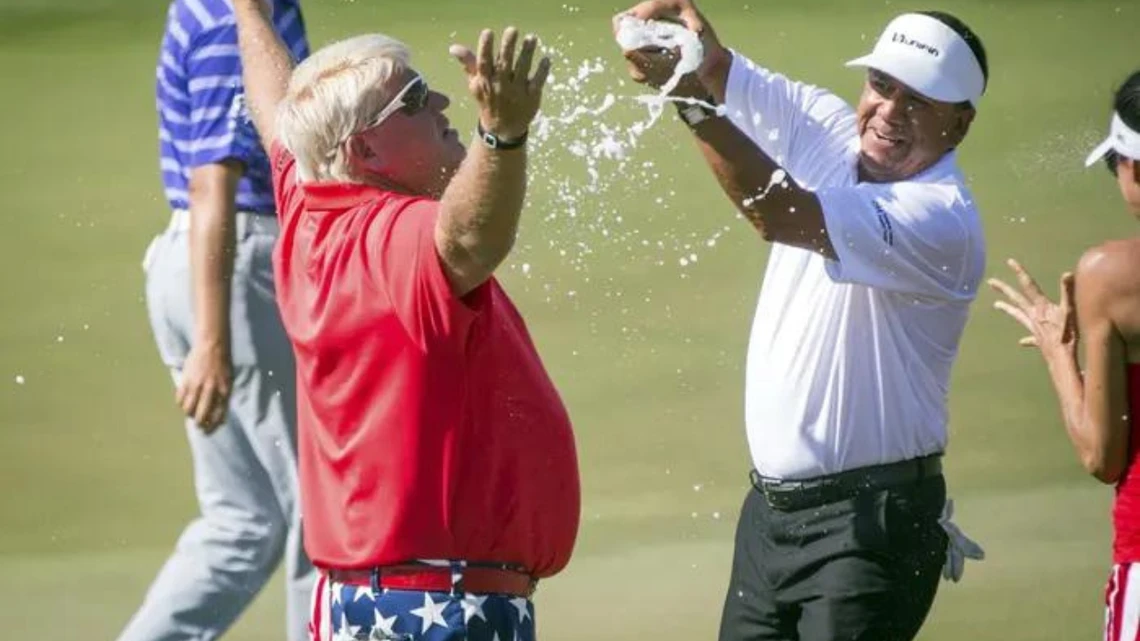 In ESPN's 30 for 30 documentary on Daly, he said: "We figured I lost about $98 million and won about $45 million gambling," Daly said. "So, yeah, I lost around $50 million."
Of course, getting divorced four times will have accounted for much of his fortune. There will also have been plenty of other expenditures, but it is clear that Daly's gambling habit has accounted for much of his money.
What Did John Daly Bet On?
So how exactly did John Daly lose so much money? It would seem that a large percentage of his gambling losses came at land-based casinos. With major casinos able to accept massive stakes from bettors, losses can soon add up. Here's some information on the games that he played.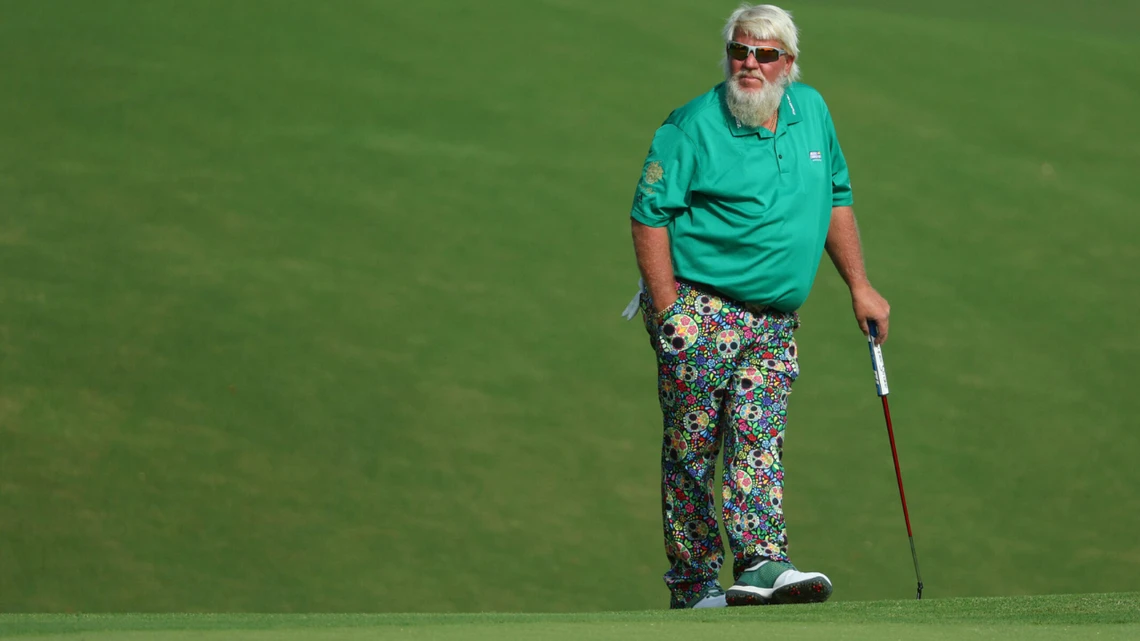 Slot Machines
John Daly was a big fan of slots and one story from his career sums up how it's easy to lose huge sums, in relatively little time.
Back in 2005, Daly missed a short putt in a sudden-death playoff against Tiger Woods at the WGC-American Express Championship. In order to get over the disappointment of his defeat, he left the Harding Park course in San Francisco and drove straight to Las Vegas, went to a casino and started playing one of their $5,000-per-spin slot machines - within half an hour he had lost $600,000.
Daly had won $750,000 for finishing second to Woods at Harding Park, so he was still up for the day, had he walked away…
Instead, he carried on gambling. In five hours he lost a total of $1.65 million, mainly on slot machines.
Blackjack
It wasn't just slots that Daly loved to play at casinos. He was also an enthusiastic blackjack player.
In an interview with Graham Bensinger in 2014, Daly claimed that he would play seven hands of blackjack simultaneously, with stakes of $5k to $15k per hand.
Daily said: "I've played slots for two days in a row. I've played blackjack for two days. One sitting."
"The only time I'd get up is to go to the bathroom. Time goes by so fast and if you're on a roll and you're winning, I'd just keep on going, keep on playing."
Did John Daly Bet on Golf?
John Daly clearly loves gambling - it therefore comes as little surprise that he also enjoyed making wagers at his place of work.
Some bets were struck with other golfers, such as a famous one with Fuzzy Zoeller. The former Masters and US Open winner agreed a $150,000 bet with Daly, on whether 'Big John' would still be alive at the age of 50. Daly won the bet on his 50th birthday in 2016.
He's also told a story about a businessman who was worth around $300 million-$400 million in the nineties. He challenged Daly to play him and some friends for $20,000 a hole. This regular arrangement lasted for three years, with Daly claiming to have won in the region of $4.7 million.
Maybe John should have stuck to betting on golf.
Where is John Daly Now?
Unlike a lot of people who develop a serious gambling habit, Daly now seems to have the situation under control. He admits to still playing at casinos, but has a relatively safe staking plan.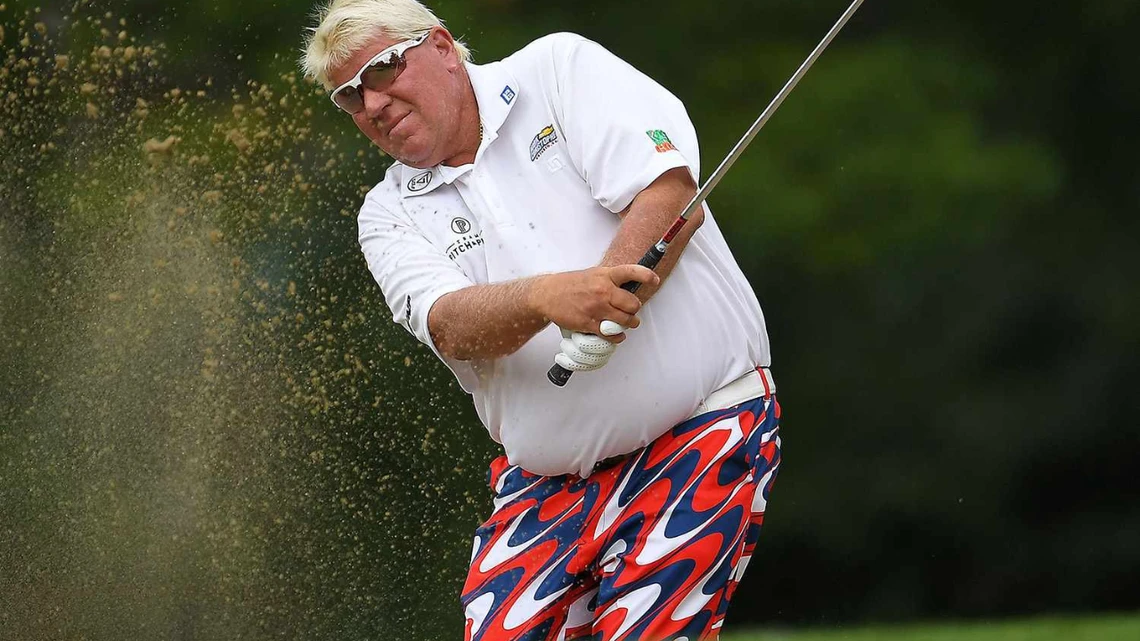 Daly said: "Now if I gamble, I go in and play the $25 slots. If I hit something I might move up to the hundreds."
He has had a number of health problems over the years, including a battle with bladder cancer in 2020. As a result, he seems to live a healthier lifestyle. He had lap-band surgery in 2009, which limits how much he can eat and has seen him lose a significant amount of weight.
Daly is still officially on the PGA Tour, but is more often seen competing on the PGA Tour Champions circuit, which is a senior tour. His business interests include a golf course design company and his partnership with LoudMouth Golf Apparel.
Away from golf, Daly has released three music albums, which include songs that he has written himself and collaborations with major stars such as Willie Nelson.