Legendary Gamblers: Mattress Mack
Published Date · April 13, 2023
· Last Updated · April 26, 2023
·
Read Time · 5 mins
Jim "Mattress Mack" McIngvale is a successful American businessman and one of the most legendary gamblers on the planet.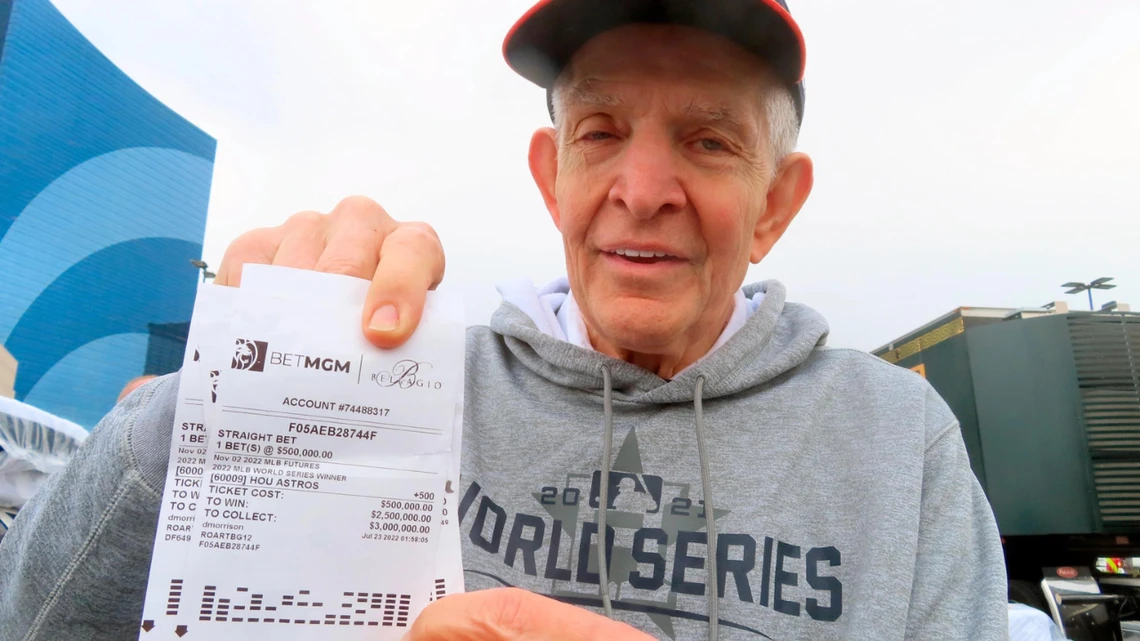 McIngvale opened his Gallery Furniture store in Houston back in 1981. By 1983 the business was struggling, and he invested his last $10,000 on a TV commercial to boost sales. Improvising a sales pitch to the camera at breakneck speed, that concluded with the line "Gallery Furniture saves you money", Mattress Mack transformed his business and life.
Today, he has a net worth of over $300 million, which he uses to indulge his passion for sports betting and philanthropy.
What Makes Mattress Mack's Gambling so Legendary?
For Jim McIngvale, gambling is not just a passion but also part of his business ethos. The furniture magnate makes huge wagers on big sporting events and offers his customers money-back deals if the bet wins. It's a smart ploy, generating huge publicity and extra sales, while the expense of refunding his customers is essentially covered by the winning bet.
The bets tend to be centered around the biggest events of the year, such as March Madness or the Super Bowl. When he can, Mattress Mack will base his wager around a team from Houston or close by. This adds to the feel-good factor of his in-store promotions.
In essence, the customers are gambling too. If McIngvale's bet is a winner, they can save thousands of dollars on their furniture bill. Not only do these promotions attract lots of new customers to Gallery Furniture, but they also tend to be more affluent than their regular clientele.
It has reached a stage where Mattress Mack's wagers are a major talking point in the sports betting industry. With huge sums of money on the line, they become big news stories, and many gamblers duplicate McIngvale's bets.
Mattress Mack's Biggest Betting Wins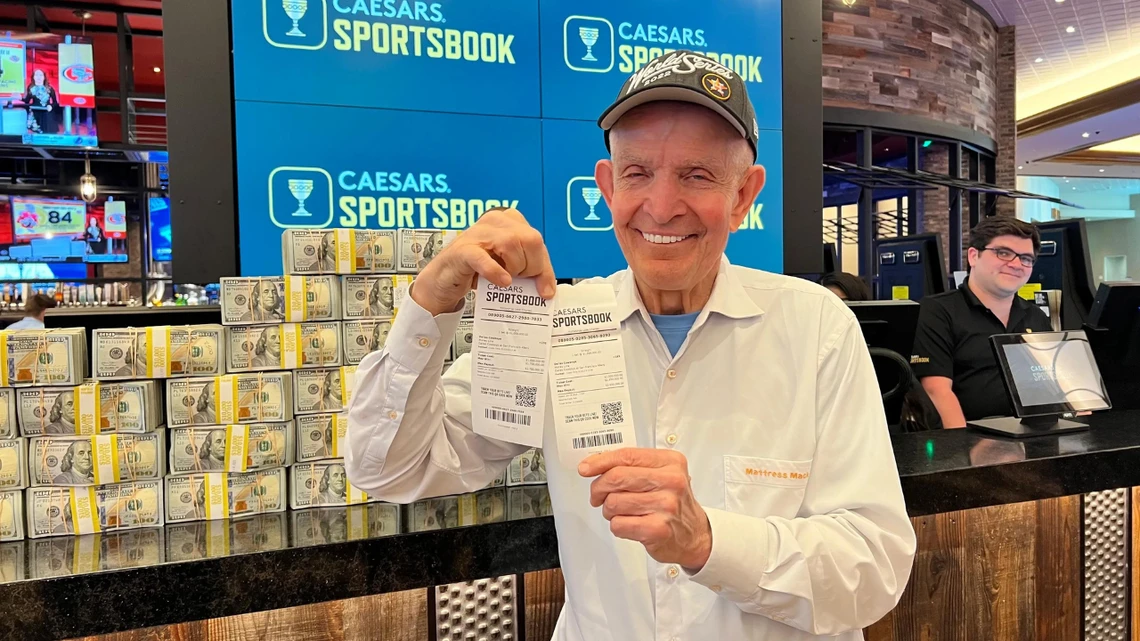 McIngvale has enjoyed some huge wins over the years, which have lined not only his own pockets but also those of his customers. Here are some of his most notable successes.
$75 Million World Series Win
Mattress Mack landed the largest payout in sports betting history in 2022.
Over the course of the baseball season, he placed a series of wagers on the Houston Astros to win the World Series. In total, he staked $10 million and won $75 million when the Astros beat the Philadelphia Phillies 4-2. Of that $75 million, Caesars Digital wrote the biggest check for $30 million. Customers at Gallery Furniture got $10,000 back on all purchases worth $5000 or more when the Astros won, which was funded by McIngvale's astronomical bets.
$12.2 Million Basketball Win
Earlier in 2022, Mattress Mack had another big win when Kansas produced a memorable comeback in the NCAA Championship game. The Kansas Jayhawks were 15 points down at the halfway stage against North Carolina but eventually won 72-69, winning McIngvale a cool $ 12.2 million. In total, the furniture store owner staked $ 8.8 million, with most of the bets taken by Caesars Sportsbook.
How Much Has Mattress Mack Bet Overall?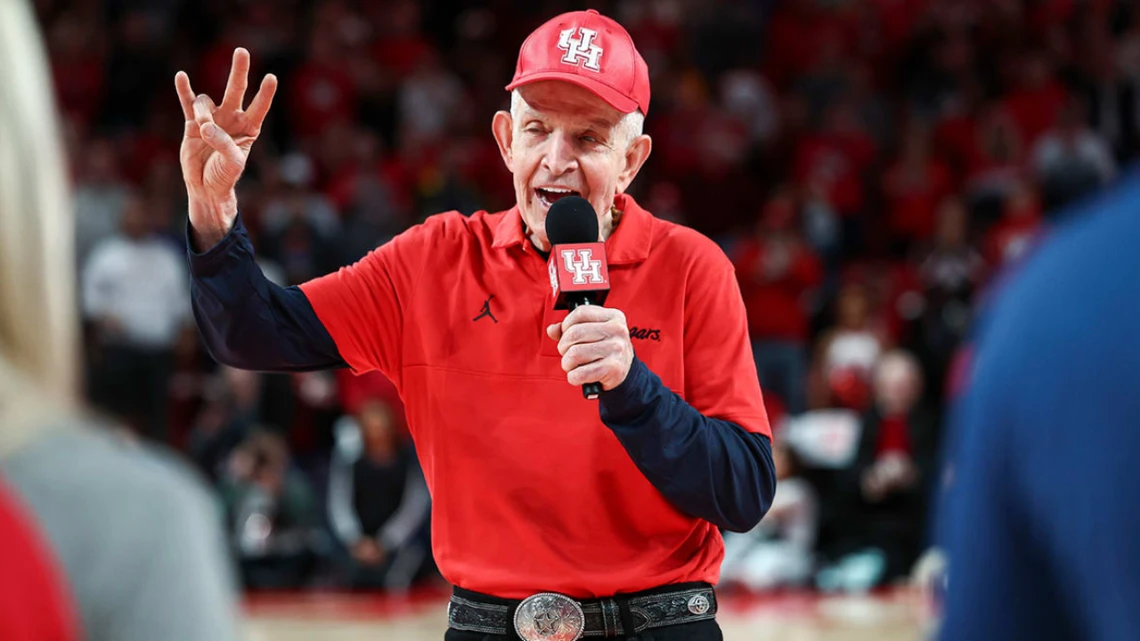 You could argue that Mattress Mack hasn't really bet anything at all, as his bets are tied to the promotions at his furniture stores. Increased business accounts for his losses, while his winnings go back to the customers.
Considering his fortune and the smart way he covers all his basis, you can be sure he'll carry on betting big. Some bookmakers are now even offering odds on how much Mattress Mack will bet on the next Super Bowl and World Series.
Mattress Mack's Biggest Gambling Losses
While Mattress Mack has had some huge winning bets, he's also had plenty of losers. Here are some of his most notable losses.
$9 Million Super Bowl Loss
Mattress Mack lost big in the 2021 Super Bowl. He wagered $9.5 million on the Cincinnati Bengals to win Super Bowl LVI, but they lost 23-20 to the Los Angeles Rams. Yet his stores were offering to refund any purchase of a $3000 mattress or recliner if the Bengals won and reported $20 million in sales, which would have softened the blow.
$13 Million on The Astros Loss
The record-breaking World Series bet in 2022, came three years after Mattress Mack lost $13 million on the Houston Astros. The Astros came up against the Washington Nationals in the 2019 World Series, and McIngvale naturally backed his local baseball team. It took all seven games to separate the teams, with the Nationals coming back from 3-2 down to win 4-3.
How Much has Mattress Mack Lost Overall?
It's estimated that Mattress Mack has lost a total of around $15.4 million when gambling. That's not too much at all, considering the figures he is willing to wager and his overall fortune.
What is the Mattress Mack Betting Curse?
At one point, Mattress Mack was on a losing streak, that saw people suggesting that any bet he placed was something of a curse.
He lost $1 million on Houston in the 2021 March Madness. Then he wagered and lost $4 million on the horse Essential Quality to win the 2021 Kentucky Derby. In 2022, he suffered a $6.2 million loss on Alabama to win the 2022 National Championship. This was followed by two unsuccessful bets on Super Bowl LVI, first losing $700,000 on the Tennessee Titans and then $2 million on the New England Patriots.
The streak only ended with the Kansas Jayhawks' victory at March Madness. Then Mattress Mack won $75 million when the Astros won the World Series, which pretty much killed off any talk of a curse.
Where is Mattress Mack Now?
Mattress Mack is still betting big in 2023. He lost $200,000 on the Dallas Cowboys to win the NFC Championship, which seemed to put him off gambling on the Super Bowl this year.
He then placed a series of bets worth $4.05 million at online bookmakers for Houston to win the 2023 NCAA Tournament, only for his pick to be eliminated in the semifinals of the Midwest regional.
He has subsequently bet $1.9 million on the Houston Astros to retain their World Series crown. At odds of +600, he will win $11 million if they win, and it would be no surprise if he adds to his bets as the season progresses. Houston are the favorites to win the World Series again, and their odds have actually narrowed a little since Mattress Mack's bet. It would make sense for him to increase his position as other contenders emerge and the Astros' price increases.